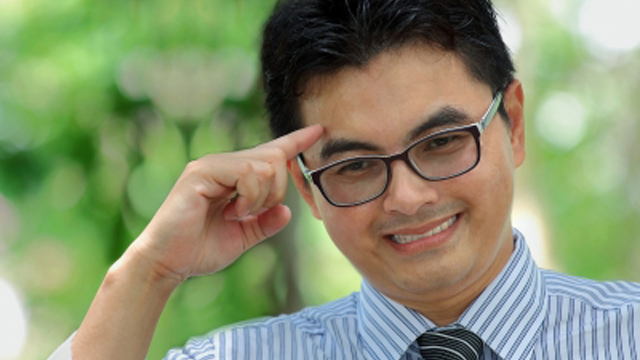 Thought leadership is a form of influence and marketing. In today's growth-hacking startup culture, thought leaders are more respected and recognized than ever before.
Entrepreneurs are movers, shakers, innovators, disrupters and creators. They don't follow the beaten path; they blaze their own trail. With this kind of chutzpah, entrepreneurs possess the character and persona to become thought leaders—good ones.
ADVERTISEMENT - CONTINUE READING BELOW
Here's what entrepreneurs need to know before assuming the mantle of "thought leader." These are the nine things that true thought leaders always do.
Related: 3 marketing hacks for the struggling startup
1. Stay current on social media.
Thought leaders need to keep a pulse on the culture generally, and the tenor of their niche particularly.
Beyond the cultural flash-in-the-pan, however, a thought leader understands how to leverage the technology of social media to enhance her thought leadership influence. Twitter, LinkedIn, Facebook, Pinterest, Google+—all of these can push the thoughts of a thought leader farther, as long as she knows how to use them effectively.
2. Maintain a blog.
I know of very few thought leaders who do not actively maintain a blog. There are some very influential entrepreneurs without one. In spite of their leadership, however, they don't necessarily purport to be thought leaders.
A true thought leader must have a platform for broadcasting those thoughts. The best platform for that purpose is a blog.
ADVERTISEMENT - CONTINUE READING BELOW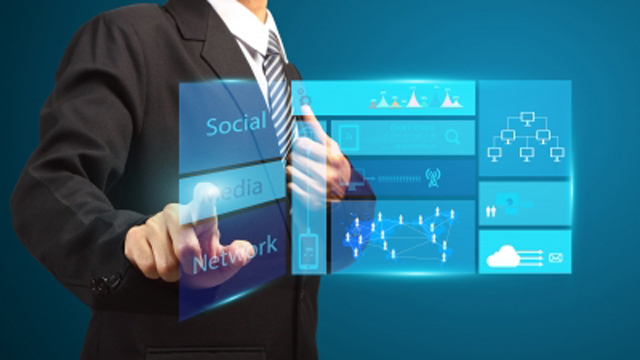 3. Voice their opinions.
One of the terms for "thought leaders" is "opinion leadership." Thoughts and opinions go hand-in-hand.
This means that you must voice your opinions. Second, that your thoughts should influence others' opinions on a given topic.
Being opinionated is often seen as the domain of rude or arrogant people. In reality, it is possible to be kind, generous and gentle, and still hold very strong opinions.
ADVERTISEMENT - CONTINUE READING BELOW
4. Say quotable stuff.
One of the reasons why thought leaders are so well known is because they say things that are jaw-droppingly true, strikingly clear, and oh-so quotable.
Powerful and pithy quotations are powerful tools for spreading thoughts better and faster than you thought possible.
5. Possess a track record.
One does not become a thought leader out of nowhere. Such leadership must grow from the soil of hard work, true experience and moderate success.
For example, if you want to be a thought leader among social-media entrepreneurs, then you should have some experience starting a social-media company.
Related: 4 signs you're doing all the wrong things as an entrepreneur
6. Speak at events.
The best thought leaders are well known for their excellent performance at big venues and other major industry events.
Such speaking events are invitation-only, but you can start small. Less popular speaking events are accessible to entry-level thought leaders.
ADVERTISEMENT - CONTINUE READING BELOW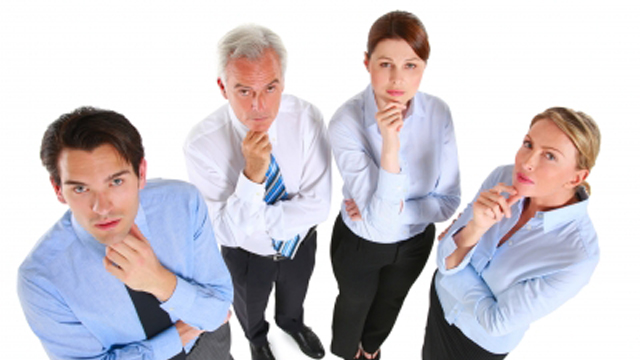 7. Have a personal branding strategy.
Thought leaders understand the value of personal branding. For them, they engage in personal branding for a specific purpose—not just to get a narcissistic kick out of life.
Their purpose is streamlined and intentional. Thought leaders use their personal branding to build entire businesses from scratch. They engage in personal branding like it matters. True personal branding requires significant amounts of time and effort. It's not some haphazard, second-thought, tweet-if-you-have-time approach.
ADVERTISEMENT - CONTINUE READING BELOW
8. Have influential friends.
It's hard to say whether having powerful friends makes thought leaders, or is an effect of being a thought leader. Chances are it's both.
Make friends with people who will help you to become a better person. But don't just leech off them. Give to them.
9. Think strategically.
"Strategy" is a word that's often bandied about, but seldom truly understood, especially when it applies to thought leadership.
In order to be effective as a strategy, thought leaders must be intentional about why they are engaging in thought leadership.
The answer to the why will influence the practice of the how.
Conclusion:  Thought leaders are generous.
In this article, I've focused on the characteristics of thought leaders that help to build and establish a brand and reputation. In doing so, I've left out a crucial component. Now is the time where I want to insist on a final trait that you will observe in every respected thought leader.
ADVERTISEMENT - CONTINUE READING BELOW
Thought leaders are generous and giving people. They are generous with their time, their talents, their money and their advice.
I've learned that there's no such thing as a respected leader who is rude and stingy. Leaders give intentionally and strategically, making sure that their generosity does not compromise their integrity nor denigrate the recipient.
Related: 6 personality traits that can make you a more trusted entrepreneur
Copyright 2015 Entrepreneur Media, Inc. All rights reserved.
This article originally appeared on Entrepreneur.com. Minor edits have been done by the Entrepreneur.com.ph editor.
Photos from Freedigitalphotos.net (Ambro, Kromkrathog and Tuelekza)