<>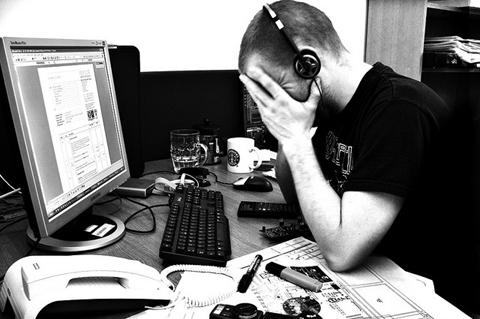 "Your workstation should fit you like a tailored shirt," says University of California ergonomist David Rempel. "If I come to your workstation and you're six inches taller than me, it shouldn't fit me."
If your workstation doesn't fit you, you're in trouble. Typing speed goes down with discomfort, and error rates go up. If you ignore that tension in your shoulders, neck, or wrist, it can turn into injury -- like carpal tunnel syndrome, where a pinched nerve in your wrist causes tingling, pain, and numbness.
ADVERTISEMENT - CONTINUE READING BELOW
But if your workstation does fit you, then your performance will go up. Studies show that if you're comfortable, your performance increases by 10% to 15%.
But ergonomics, the study of how workspaces affect our work, is left out of many workplace conversations. In his Bay Area practice, Rempel often sees new hires trying to make a mark -- and getting themselves injured in the process. To prevent this from happening, here's a quick guide to setting up your workspace for optimal health and productivity.
ADVERTISEMENT - CONTINUE READING BELOW
This story originally appeared on Business Insider
Copyright © 2015 Entrepreneur Media, Inc. All rights reserved.

This article was published in Entrepreneur.com . Minor edits have been done by the Entrepreneur.com.ph editor.
Additional photo from flickr.com