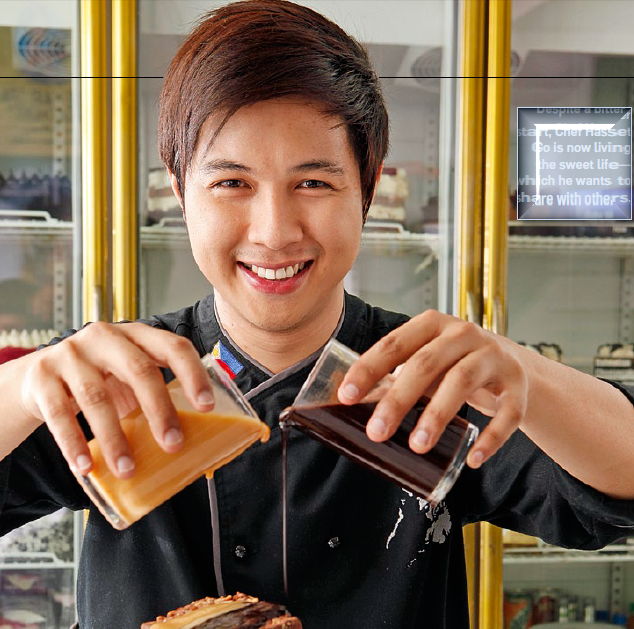 At 29, Chef Hasset Go knows he has achieved a level of success few at his age have reached. But it all came from scratch.
In his hometown of Oroquieta City in Misamis Occidental in northern Mindanao, life was fraught with challenges. His parents separated, and though young, Go had to help make ends meet by working at his mother's pastry business. The earnings were just enough to tide the family over. He decided to postpone his college education, and by the time he went to Manila, he only had a high school diploma, a certificate from a crash course on baking with Chef Heny Sison, and the foundational training he received from their family business.
ADVERTISEMENT - CONTINUE READING BELOW
At 18, he became the youngest pastry chef in the country. Go worked in one establishment after another, and was relentless in building his expertise. He saved his money, collected equipment, and started creating and marketing his desserts packaged in a no-nonsense style.
One of his customers, Jayson Paul Carlos, a medical technician working at St. Luke's Hospital, who was buying and selling Go's creations in secret, became his partner in a business that supplied pastries to different establishments. Their humble beginnings involved a rented apartment and a chest-type freezer, which doubled as a worktable with no chairs. "It was so hard, we commuted to deliver our goods," Go recalls. But thanks to determination, what started as a small commissary soon gave birth to a cake shop in Quezon City and a presence in kiosks and bazaars.
Seven years later, that cake shop, Med Chef, emerged as an established business with a strong customer base. 'Chef Hasset Go' is also a personal brand he developed through television exposure and his various consultancies.
ADVERTISEMENT - CONTINUE READING BELOW
Sweet roots
Having achieved a certain level of success, Go then turned his attention back to his roots and became involved in advocacies aimed at benefiting the provinces. Not only has he brought his mother and siblings to work with him, but he also hires inexperienced staff from provincial areas and provides them with the training they need to be employed in the bakeshop industry.
Go doesn't mind the challenges that come with working with inexperienced staff. "We had to suffer wasted ingredients because they would surely make mistakes. But they were diligent, and are now skilled workers. I'm happy knowing that I gave them a sense of self-worth and a chance to have a career in this industry," Go says.
Local governments have also frequently invited Go to different areas such as Zambales, Bicol, Cagayan de Oro, Surigao, and Marawi City, where he promotes the local specialties by creating special delicacies from native ingredients.
ADVERTISEMENT - CONTINUE READING BELOW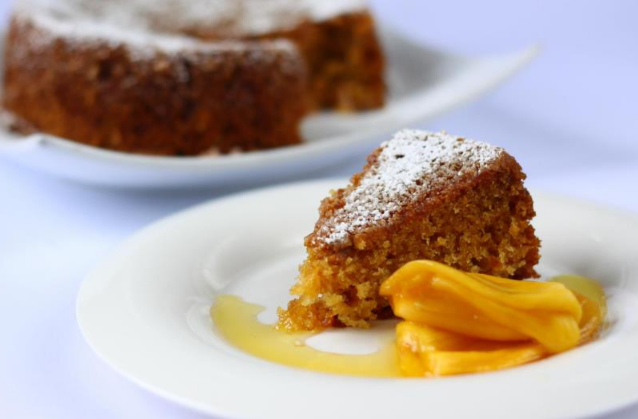 Spreading inspiration
Go's teaching tours have been so successful that the chef is now constantly getting in touch with the Department of Tourism to explore other ways to promote the provinces the culinary way--by taking part in culinary training for livelihood programs, organizing food tours, or popularizing little known agricultural products.
ADVERTISEMENT - CONTINUE READING BELOW
In a few occasions, he came back to Oroquieta to speak to the city's youth in order to mentor them and inspire them towards greatness. Why does Go do all this? Despite his celebrity chef status, he remembers he is still the probinsiyano who came to Manila empty-handed except for his dreams and the hope in his heart. Now he wants to pay it forward.
He says: "In my city, you can see the people are getting left behind, and they seem content with that. I want to inspire them to get out of poverty, to teach them they can get to where I've gotten to."
*****
This article was originally published in the June 2012 issue of Entrepreneur magazine and was recently updated by the online editor. Subscribe to the print or digital version here.
Main photo by Miguel Nacianceno; other photo from Chef Hasset Go's FB page