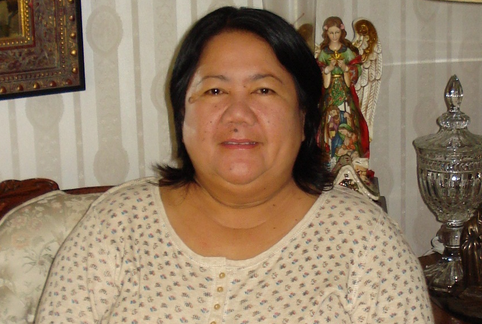 <>
To provide a more sustainable life for their families, many Filipinos still choose to work abroad for greener pastures. This is also what Fe Vidal did after realizing her salary in being a public school teacher wasn't enough to support the needs of her family. However, when she got there, she felt that her children needed her presence more than the wealth she'll bring. Vidal then decided to return home and opted to put up a small business instead.

Humble beginnings
It was in 1989 when she went back to the country to start looking for business opportunities. Upon the search, she found out that there's an abundance of milkfish in her hometown and that they're the tastiest among others. With its great quantity and quality, it sparked Vidal's idea of turning it into a venture.

With just a starting capital of P500, she bought 20 pieces of milkfish. She processed it herself and sold it to her relatives and friends. In a previous media interview, Vidal narrated that she would bring samples of her products whenever she accompanies her children to school. She would sell it to other mothers and guardians. Amazingly, those always sell out immediately.

Through word-of-mouth and referrals from friends and regular customers, Vidal's business grew bigger. From 20 pieces, she now produces thousands of milkfish per day. She has also come up with different varieties such as daing na bangus, tinapa bangus, belly bangus, rellenong bangus, lumpia bangus, and embutido bangus. Through this, not only was she able to help the locals especially the fishermen by purchasing their milkfish, but she was also able to promote their local produce.

In terms of expansion, Vidal wants to focus on domestic first. "We will continue to innovate our products and improve our distribution process for now," explains Vidal.
ADVERTISEMENT - CONTINUE READING BELOW
Pieces of advice
Today, Vidal's CBN Bonuan Boneless Bangus (CBN came from the initials of her children), is famous not only in her hometown but also across the country. With her great achievements and business success, she's truly worthy of being hailed as the 'Bangus Queen' of Dagupan, the Bangus capital of the Philippines.

If there would be secrets to her success, it would definitely be the quality of her products. "I always use fresh milkfish of excellent quality. I make sure my customers are satisfied with my products," shares Vidal. She also added that character is important in doing business. Because no matter how big her business is at present, she kept her feet on the ground. She also has these words on aspiring entrepreneurs, "Persevere and strive hard, you'll succeed soon."
ADVERTISEMENT - CONTINUE READING BELOW
Fe Vidal was awarded as one of the inspiring Filipina entrepreneurs in Go Negosyo's 7th Filipina Entrepreneurship Summit held last March 6, 2015 at the World Trade Center.


Photos from Go Negosyo and flickr.com