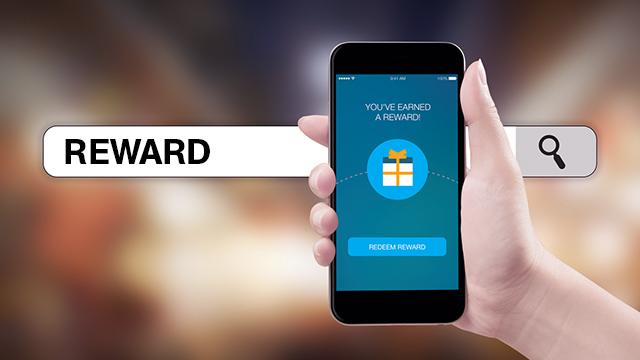 Being a loyal customer, or a "suki" in sari-sari store parlance, has its perks. From a consumer perspective, we may think that we are getting the better end of the deal but being a suki to our favorite brands or stores is also beneficial for them.
Holding promos and launching loyalty programs for customers do not only create buzz for the brand or a business. Most of the time, it also increases the frequency of buying and average revenue per customer. And in this digital age, businesses are finding more ways to make it easier for their customers to join their rewards program.
ADVERTISEMENT - CONTINUE READING BELOW
Loyalty cards and digital rewards
A common type of rewards program is to give out loyalty cards to customers. By simply presenting their loyalty cards, customers can avail of discounts from the store. A lot of standalone restaurants and shops have this type of card in a form of a simple cardboard card you can store in your wallet.
Another way that business owners can maximize the functionality of loyalty cards is that it can be used to accumulate points every time a customer makes a purchase. Points are then convertible to discounts or free items. This type of card is usually plastic with a magnetic stripe.
However, these cards can be lost or forgotten. Some stores also put an expiration date to their cards so that customers will be forced to renew their cards for a minimal amount. To remedy this, tech-savvy brands and businesses have come up with rewards apps.
ADVERTISEMENT - CONTINUE READING BELOW
There are currently at least two ways this is done. Big brands would usually create a rewards app just for themselves. For example, 7-Eleven has CliQQ Rewards and Coca-Cola has the Happy Shopmate app. Creating your very own app, however, may put a dent in your budget as it can cost you tens of thousands of pesos and possibly up to a hundred thousand pesos, depending on how complicated you want your app to be.
If you don't have that kind of budget, you can also enlist your store as a merchant in aggregator apps like Perxclub. With just one app, the customers can now earn rewards when visiting different stores.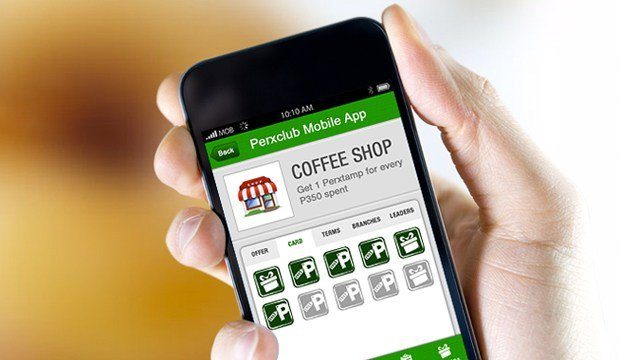 ADVERTISEMENT - CONTINUE READING BELOW
One thing to consider is that not everyone has a smartphone and there is a growing number of people who are tired of downloading apps. Luckily, some brands have already thought of a solution for this.
There are brands who prefer to operate on mobile number-based system. Globe Rewards, for instance, would have your mobile number earning points. To check for points, you can simply text their access code 4438. Another example is ZAP which also doesn't require customers to bring cards, download apps, or answer forms. They simply need to enter their mobile number on a tablet provided at their suking tindahan or ZAP's participating store. That's how people earn points and redeem them.
Marketing Director Angelique Uy said that customers have been inundated by so many loyalty cards that it didn't make sense to add another.
"That's why we made ZAP mobile-number-based. Points are stored in a digital wallet so there's no risk of one losing them," she said.
ADVERTISEMENT - CONTINUE READING BELOW
Rewarding for both customers and businesses
There can be many advantages for businesses who would like to start a loyalty program. Uy said that for merchants, it's hard-working. They get to gather data about their customers – from demographics, contact numbers and even spending habits. Their merchants then get to utilize this info and exclusively target them for tailor-fit promos.
"Think birthday celebrants, top spenders or even non-returning customers; you can now strategize more scientifically to make your business boom better than before," she said.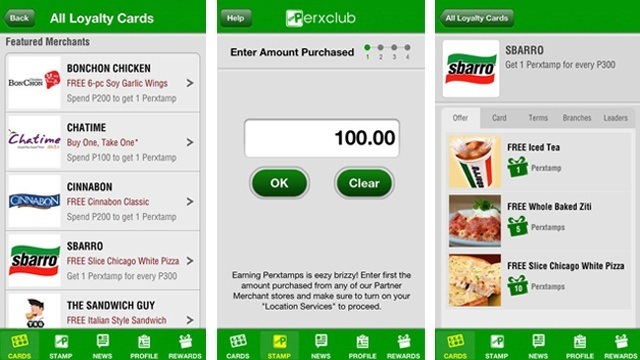 ADVERTISEMENT - CONTINUE READING BELOW
For ZAP's merchants, they can also send automated SMS reminders to the merchant's customers. By broadcasting to your non-active customers who haven't been back in 30, 60 or 90 days, you can give them reasons why they should return and avail of your products or services again.
"If these customers bought once, they may be more willing to do so again. The text messages will be customized based on their purchase history – not to mention a reminder that they still have points to use up, attached to the specific rewards they may appreciate most," Uy added.
Whether brands use a platform like ZAP or not, the important thing to remember is that the data given by customers like their mobile numbers or birthdays are important pieces of information which can be used to strategize the next marketing move. This can be used as a basis for building your business or brand's community.
ADVERTISEMENT - CONTINUE READING BELOW
Some would ask permission from their customers to send them messages like emailers or branded text messages every time the shop has a new item or service. Unlike spam messages and random text advertisement broadcasts, a direct message from your brand won't be as intrusive to your loyal customers because they are expecting such messages. In fact, they may even appreciate the reminders and that they are getting news about your promos or new items first. This kind of campaign can be done by partnering with third-party providers so you can send your branded messages using access codes like 3456, and others like ZAP have a ready-made platform for their merchants.
And how rewarding is having a loyalty program for the brands? Uy claims that they've helped their 800 merchants achieve as high as 5,000 percent return of investment based on their subscription plan.
"We had completely automated the loyalty program for them so that they could focus on what they do best—provide good products and service," she said.
ADVERTISEMENT - CONTINUE READING BELOW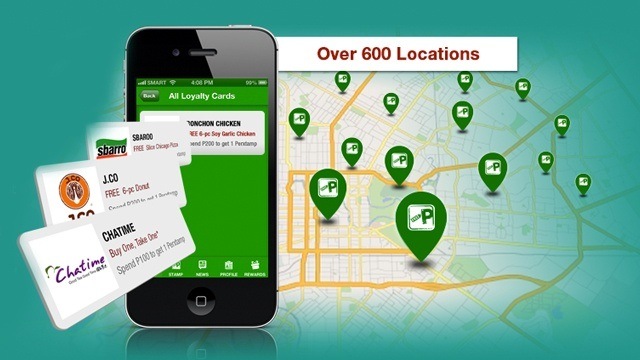 Uy said that while a lot of their merchants are restaurants, they also have clients from the pharmaceutical industry, gas stations, retail outlets, grooming services, healthcare, etc. This means that creating a loyalty program does not discriminate against any industry or business. Ultimately, the point of having this kind of program is very important for a business to have additional touch points with their customers, Uy said.
ADVERTISEMENT - CONTINUE READING BELOW
"Since consumers are already going digital, brands are following suit. The challenge of the rewards industry is to increase the lifetime value of a client. Consumers now have more power than ever. It's not just about getting them to buy anymore—it's about getting them to do it again." 
*****
Nicai is the marketing head of Rising Tide, a technology solutions company. She is also the Manila Bureau Manager of Probe Media Foundation's Mulat Pinoy-Kabataan News Network and a regular contributor for SPOT.ph. Follow her on Twitter, @nicaideguzman, and LinkedIn, https://www.linkedin.com/in/nicaideguzman.