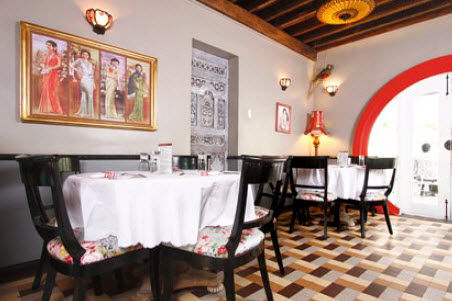 Standing on the gravelly and lightly forested stretch of Gorordo Avenue in Lahug, Cebu City, The Pink House has been home to Alliance Française de Cebu and French restaurant La Maison Rose for the last two years.

"It's just a home we fell in love with," says Louis Thevenin, the general manager of the language and cultural center, of the 75-year-old structure. "We made it, in a way, like a French house, because in France we are very much used to old houses. That's where we feel at peace. Even the cracks, we find it beautiful," adds the entrepreneur, who partnered with Cebuano business tycoon and the honorary consul of France in the Visayas, Michel Lhuillier, to bring The Pink House to life.

Completed in 1939, the house boasts of art deco influences, and was renovated by Cebu-based French painter and decorator Delphine de Lorme in the styles of Shanghai and French-colonial Hanoi, with touches of pop art. One-of-a-kind pieces like a classical piano, a gramophone, and Chinese-inspired paintings, were culled from de Lorme's travels in Asia and visits to antique shops and attics, lending the house a cozy, old-world feel.

The Pink House hosts French film festivals, art exhibits, circus and dance shows, piano performances, and even offers classes on the French language and culture via Alliance Française de Cebu.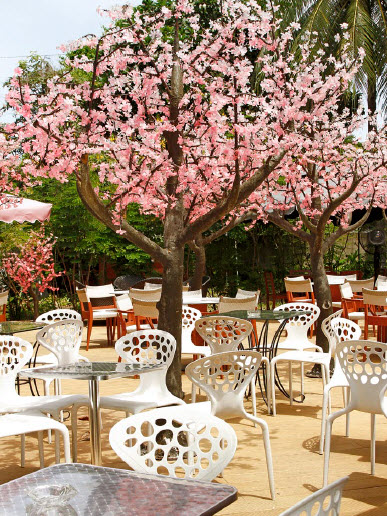 La Maison Rose, on the ground floor, boasts of a wide selection of affordable French fare. The dishes are a mix of traditional and contemporary French cuisine (foie gras, escargot de bourgogne), with the best of Filipino influences (tangigue carpaccio salad, madeleine cake with kalamansi cream). Even Cebu's pride, lechon and mangoes, get the French treatment via its "French lechon," a piglet slow-cooked in beer for three hours, and poached mangoes in red wine.

"French food is not only about the ingredients, it's more about how you prepare it," says Thevenin. "So, as much as possible, we want to use local ingredients and cook them in the French tradition."
ADVERTISEMENT - CONTINUE READING BELOW
******
Photos by Vincent Coscolluela

This article was originally published in the October 2014 issue of Entrepreneur magazine.