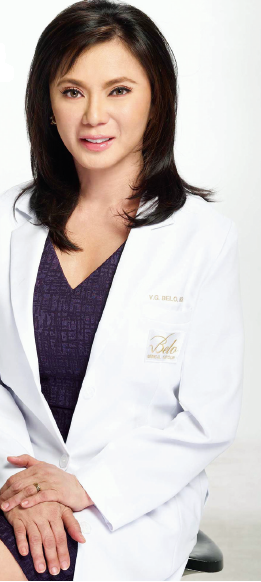 There was a time when acclaimed beauties kept the secrets to their good looks to themselves. The last decade, however, saw a change in attitudes towards cosmetic surgery and aesthetic enhancement. What was once kept under wraps has become an unstoppable trend and a booming, high-profile industry.
And no other enterprise has done more to drive this development than the Belo Medical Group (BeloMed), headed by Dr. Victoria G. Belo, a dermatologist and cosmetic surgeon more popularly known as Vicki Belo. From a practice that started out in the early 1990s as a 44 sq m office at the Medical Towers building in Makati City, BeloMed has transformed itself and with it, the business of beauty.

Actors Ruffa Gutierrez, Zsa Zsa Padilla, Lucy Torres, and Derek Ramsey are among BeloMed's endorsers. The one thing they have in common, aside from being famous celebrities, is their reputation for having enviable faces and bodies. "The whole message we're trying to give is: 'If my body and my face are my puhunan (capital) in my career, and I trust Belo with it, you should too. Because  I cannot mess around with my face and my body.' That's our subliminal message," explains Belo, who serves BeloMed's medical director.

It's a shrewd move: BeloMed banks on the power of stardom and tapped into the Pinoys' fascination with showbiz personalities, known in the vernacular as artista. These stars have no qualms about showing their gorgeous physiques on giant billboards, slick ads and other media. By crediting BeloMed for their perfection, they suggest that looks are a process of becoming—one that you can achieve, as long as you have the means.

 
ADVERTISEMENT - CONTINUE READING BELOW
A strong brand
It's no surprise that people flock to BeloMed's clinics, and the client list just keeps getting longer and longer. The company has stand-alone clinics along Tomas Morato, Quezon City and in Greenhills, San Juan City, as well as in malls such as TriNoma in Quezon City and SM Megamall at the Ortigas Center, selling the dream of physical perfection to a broad audience. By making this desire an attainable thing, BeloMed paved the way for others followed that followed its path, including Flawless, Calayan Surgicenter and Beverly Hills 6750 Multi-Specialty Aesthetic Institute.

Nearly 20 years after it started, BeloMed has nine clinics all over Metro Manila, offering services ranging from facials and Botox injections to liposuction and breast augmentation. The company also has a clinic in Ayala Center, Cebu City, as well as a branch in Glendale, California.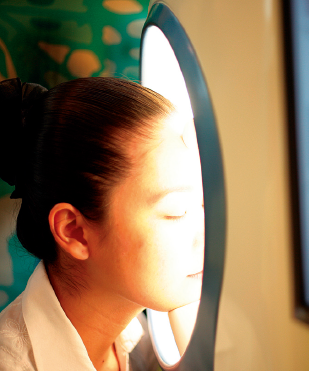 In 2008, Belo launched Belo Essentials, a range of skincare products including soaps, facial washes and creams, that are sold in supermarkets and other stores. It's a strategy that brings BeloMed's 'everyone's a star' concept to those who can't pay for costly procedures. "It took us about two years to develop the product so it would be affordable, effective and really pang-masang Pilipino [with Filipino mass appeal]," she points out.
ADVERTISEMENT - CONTINUE READING BELOW
Handling negative publicity
Negative publicity, however, is a concern, as showbiz can sometimes go hand-in-hand with notoriety. In the case of BeloMed, Belo may not be an endorser, but she is a celebrity in her own right. She's inseparable from her brand, and her name has been consistently linked to controversies. However, the doktora—as she's widely called—holds a pragmatic view about it: "I really try not to get into trouble, but it always follows me everywhere. As they say, any publicity, good or bad, is good because after a while they only remember your name; they don't remember what it was for."

As Julie Tañada, a professor of advertising and marketing at the De La Salle University-Manila, observes: "With Belo, what overshadows her being a celebrity is her being an expert. It doesn't affect her being a doctor. It doesn't affect her being a practitioner." In short, the 'Dr.' or 'Dra.' affixed to her name has more power than all the gossip or scandals she's involved in. And having that kind of influence in this business is golden.
 
ADVERTISEMENT - CONTINUE READING BELOW
*****
Photos courtesy of Belo Medical Group
This story was lifted (with minor edits) from the book Entrepreneur Success Stories, © 2012 by Summit Publishing Co., Inc. The digital copy is available here.