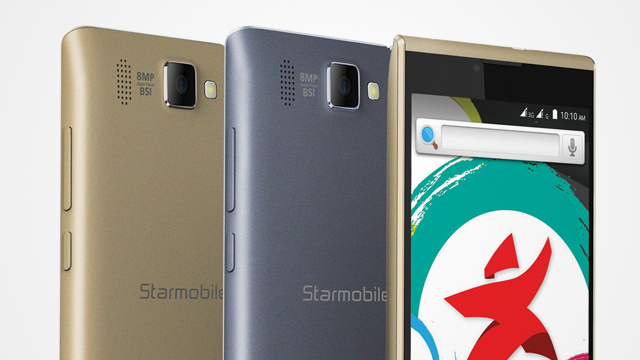 According to Digital in 2018, a report on the global digital landscape by social media agency We Are Social and social media management platform Hootsuite, there are 61 million unique mobile users in the Philippines today, equal to 58 percent of the total population. More interestingly, the report also revealed that there were 121.4 million mobile connections in the country as of end-2017, which means that almost every mobile user either has dual SIM cards or at least two mobile phones.
ADVERTISEMENT - CONTINUE READING BELOW
That's good news for STAR Telecom Alliance Resources Inc., the manufacturer of local mobile phone brand Starmobile. Established in 2011, the company was founded by several veterans of the telecommunications industry with the aim of providing a cheaper alternative to international brands. And while the company did not give exact figures, the number of Starmobile units sold by 2017 was "in the millions already," according to Gerardo Balderrama, Starmobile's sales and marketing head.
But with more opportunities comes more competition, and the mobile phone industry has become more crowded seven years after Starmobile launched. When asked about the company's main competitors, Balderrama mentioned three other local brands—Cherry Mobile, MyPhone and Cloudfone—but he also acknowledged foreign players who, like Starmobile, are beginning to target lower price points with their products.
Two of these brands are relatively new Chinese players Oppo and Vivo, who only launched their products in the Philippines in 2014 and 2015 respectively. Despite the shorter time in the market, aggressive marketing campaigns have made both brands top players in the local industry, particularly in smartphone sales.
ADVERTISEMENT - CONTINUE READING BELOW
A report by International Data Corp. (IDC) Philippines on local smartphone sales revealed that Oppo and Vivo were the third and fifth largest smartphone vendors in the second quarter of 2017 respectively, which the report attributed to "cash-rich marketing, aggressive sales promoter incentives and previously unseen levels of retailer support." Only two local brands made the top five—Cherry Mobile being the largest smartphone vendor and Cloudfone at fourth—while Korean electronics giant Samsung placed second.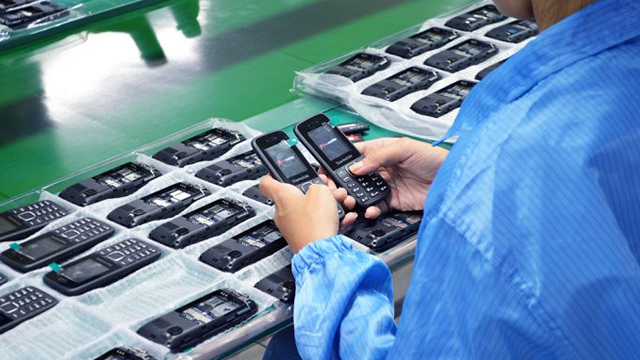 ADVERTISEMENT - CONTINUE READING BELOW
Indeed, Elijah Mendoza, product marketing manager at Starmobile, recognized that Oppo was "the one raking in the most revenue" in the industry.
Data from the Securities and Exchange Commission (SEC) reveal that Oppo's Philippine unit reported revenues of Php2.5 billion in 2015, which was not only ahead of Starmobile's Php1.2 billion but also of fellow local brands Cloudfone (Php2.3 billion) and Cherry Mobile (Php0.9 billion). However, Oppo lagged behind MyPhone manufacturer MySolid Technologies and Devices Corp., which reported revenues of Php3.5 billion in the same year. No information on fellow Chinese distributor Vivo's sales is available at the SEC as of end-January 2018.
So how is Starmobile coping with the increased competition from foreign players? Balderrama highlighted five factors he believed defined the company's edge over the growing number of competitors:
1. Feature phones and lower price points 
While Oppo and Vivo are slowly becoming the dominant choices for smartphones, Balderrama revealed that smartphones were only one part of the entire industry. In terms of feature phones, or mobile units that only focus on basic capabilities such as voice calls and text messages and are often sold in lower price points than smartphones, the local brands dominate in sales, according to Balderrama.
ADVERTISEMENT - CONTINUE READING BELOW
"The local brands have a higher market share in the sense of number of units sold because of the lower price points," said Balderrama. "And a lot of the international brands are focused on smartphones, [whereas] in the provinces, feature phones are still in demand."
He added that due to telco infrastructure in many areas not being able to support many smartphone functionalities, some consumers opt for cheaper and more accessible options. "The main requirement for provincial use is still the ability to do voice and text," he said. "That's why demand [for feature phones] is still very high."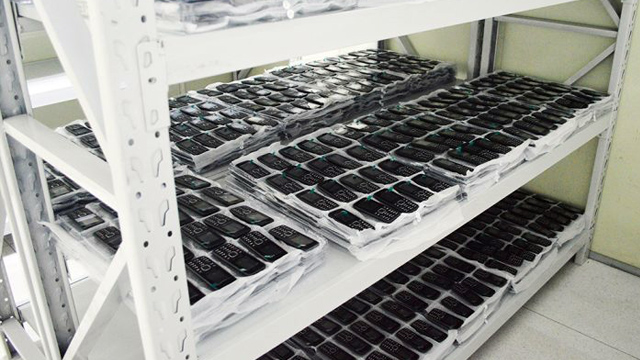 ADVERTISEMENT - CONTINUE READING BELOW
2. Local manufacturing plant
Starmobile hit a milestone last year as it became the first local phone distributor to manufacture its units in the Philippines, opening a production facility in Calamba, Laguna in June 2017. The assembly plant currently produces two of its feature phone models, UNO B208 and UNO B308, and is reported to make a minimum of 1,000 units per day.
The Calamba plant marks a notable departure from the industry practice of importing phone units from China. "We have the capability to do it here, and we are skilled, so why not bring [the manufacturing] here?" said Balderrama of the company's decision to open the local manufacturing facility. "Just because all of the phones are being done in China doesn't mean it can't be done here."
He also sees an advantage for Starmobile in having a local facility in terms of practicality and product quality. "[Having a local facility] is what we prefer because we save on shipment time, and we can inspect easily the quality of the work done," explained Balderrama. "If we don't like it, we can even do a 100-percent inspection because it's here."
ADVERTISEMENT - CONTINUE READING BELOW
Beyond the company advantages, Balderrama also highlighted the importance of the local facility in terms of job creation, as the plant employs around 50,000 people. "The best thing for us is the response of the market having been generally positive because we're giving jobs to Filipinos," he pointed out. "You have Filipinos assembling phones for the Filipino."
3. Partnerships with established brands
Starmobile is also looking into establishing partnerships with well-known brands to beef up its audience. Last year, it forged a three-way partnership with pawnshop chain M Lhuillier and telecommunications company Smart Communications to create the ML Phone, a customized smartphone for the pawnshop's employees powered by a Smart prepaid SIM card.
The ML Phone's biggest feature is the ML Wallet, a pre-installed app that can be used for financial services. It is also customized to bear the M Lhuillier brand rather than Starmobile's, from the phone's shell to the logo that pops up when you open the phone.
ADVERTISEMENT - CONTINUE READING BELOW
"Businesses are now discovering that a lot of the things you can do on computers, you can start doing on your phone," said Balderrama of the partnership. "For us, because we're a local brand and we're a willing partner, we're able to engage with companies who want to harness technology."
4. Strong social media push
The Digital in 2018 report revealed many key facts on the Philippines' social media presence, most impressive of which is how Filipino internet users still spend the longest time in social media. That's more good news for Starmobile, which, according to Balderrama, holds the business page with the most number of likes on Facebook in the Philippines.
Related story: Pinoys Spent the Longest Time on Social Media in the World in 2017, Says Report
As of the time of writing, the Happy Man by Starmobile Facebook page has over 6.8 million likes. Excluding multinational companies such as McDonald's and Lazada, which combine likes across all of their international markets, Balderrama claimed that Starmobile is "the biggest Philippine business page on Facebook."
ADVERTISEMENT - CONTINUE READING BELOW
"We saw the importance of really going heavy into digital marketing because it's one of the most high-value ways to market," said Balderrama. He added that they leverage this wide network of followers by frequently doing Facebook promotions and posting informative videos about their products, the latter of which Balderrama sees as an important way to build the brand and connect with the customers.
"I want you as an owner of a Starmobile unit to be proud of what you have," he said when asked about these videos. "We hope to be able to connect with our customers in a more intimate way with these kinds of things that we want to do."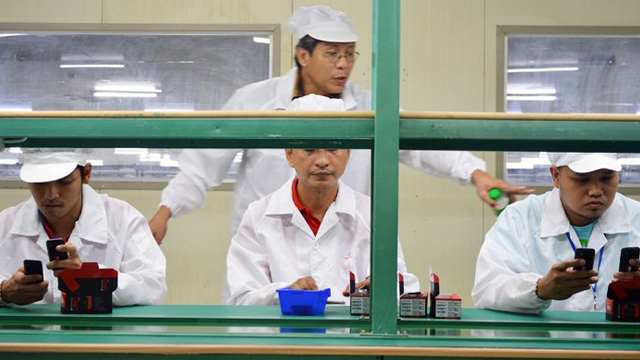 ADVERTISEMENT - CONTINUE READING BELOW
5. Constant innovation
According to Balderrama, at the heart of Starmobile's strength as a brand is its push toward constant innovation. He revealed that many Starmobile units were the first to bring certain functionalities to a local mobile phone.
According to the "innovations and milestones" page on its website, some of the brand's firsts include the Jupiter B305, the first local phone with a built-in Bluetooth handset; the Octa, the first local phone with near-field communication (NFC) capabilities; and the FeatureSmart Evo1, a unit it designed in partnership with Smart Communications that became the first local keypad-based phone to support voice over LTE.
For Balderrama, that innovative push encompasses all of Starmobile's operations, even beyond its mobile phone products. He noted that Starmobile's local phone manufacturing facility, its brand partnerships and its large social media following are all results of its willingness to innovate.
"We are all about innovation, not just in handsets but even in the distribution, even in the partnerships," said Balderrama.
ADVERTISEMENT - CONTINUE READING BELOW
*****
Lorenzo Kyle Subido is a staff writer of Entrepreneur PH