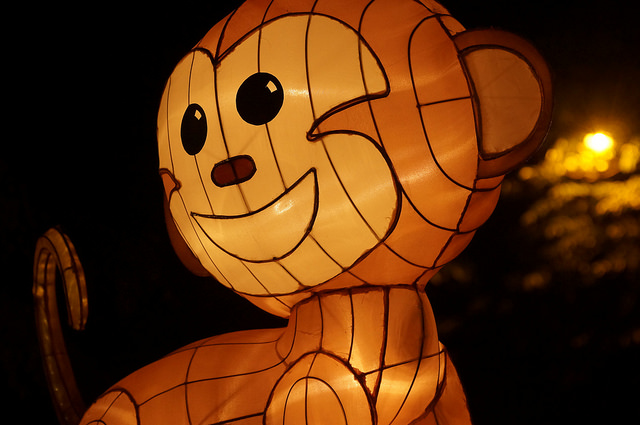 As a new year unfolds in the Chinese Lunar Calendar, the different animal zodiacs are bound for new forecasts.
In an event in SM Megamall, Pasig City, February 6, Saturday, Feng Shui expert Marites Allen shared how each of the animal zodiacs will fare throughout the year.
Related: Keep your passion on in the Year of the Monkey
Rat  
(2008, 1996, 1984, 1972, 1960) 
Fortune was on the Rats' side for 2015, and the good news may still continue this year.
However, Allen warns people born in the Year of the Rat that they will be prone to robbery this 2016 and must tread carefully. "You have to be careful of jealous people, cheats, and politicking," Allen said.
Ox
(2009, 1997, 1985, 1973, 1961)
The Ox had a bad year in 2015, as it was the supposed enemy of the Sheep, and it may continue this 2016. But Allen urges people born in the Year of the Ox to push through.
"Love, health, and wealth will be unstable this year. They have to lie low," Allen said.
Tiger
(2010, 1998, 1986, 1974, 1962)
People born in the Year of the Tiger will suffer from a double affliction this year, as they are also considered enemies by Monkeys and possesses a misfortune star.
Allen suggests wearing charms like a tai sui coin to fend off misfortune and, if they have the luxury, they could move their residence to attract new energy.
Rabbit
(2011, 1999, 1987, 1975, 1963)
People born in the Year of the Rabbit are bound for a bountiful year and will enjoy a creative flow.
Individuals with this animal sign who are still pursuing their studies also have lady luck on their side, even those who want to pursue businesses.
Dragon
(2012, 2000, 1988, 1976, 1964)
Dragons have always been considered special, as they are the only animals out of all the zodiac signs that have not been seen by the human eye.
With this, people born in the Year of the Dragon are considered lucky in wealth, health, and love this 2016. "The sky is the limit for the Dragons, so you better claim your luck. Do something with it, and pursue what you want," Allen said.
ADVERTISEMENT - CONTINUE READING BELOW
Snake
(2013, 2001, 1989, 1977, 1965)
Career-wise, people born in the Year of the Snake are bound to excel in their endeavors, as they are considered friends of the Monkey, and should be saved from bad luck this year. However, Allen warns that they should be careful from theft and robbery.
Horse
(2014, 2002, 1990, 1978, 1966)
People born in the Year of the Horse may experience unexpected wealth this year or, as called in Feng Shui, windfall luck. However, Allen also warns them to be wary of scams.
Sheep
(2015, 2003, 1991, 1979, 1967)
Opportunities will come and go, and people born in the Year of the Sheep must claim them as fast as they can. "Good luck cannot last for long so you must grab them as fast you can. Practice the 'Yes!' thinking, " Allen said.
Monkey
(2016, 2004, 1992, 1980, 1968)
People born in the Year of the Monkey possess double luck as they enjoy their year, and while having the wealth star.
Pursuing a business may be a good idea for these people. "You should activate your luck and claim that good things will come your way," Allen said.
Rooster
(2017, 2005, 1993, 1981, 1969)
In general, people born in the Year of the Rooster have an average year, without any misfortune stars. But love and education are still expected to be lucky aspects for them, said Allen.
Dog
(2018, 2006, 1994, 1982, 1970)  
People born in the Year of the Dog are in for a difficult 2016, and may be tested to their limits. Allen calls them to work hard, and let the mankind luck work for them. "Do your part and let luck work in your favor," Allen said.
Boar
(2019, 2007, 1995, 1983, 1971)
The Boar possesses the water element this year, the lucky element for 2016, as it balances the fire nature of the Monkey. Luck in wealth and health are expected to be great this year for people born in the Year of the Boar.
*****
Photo from oliveplum / Flickr
ADVERTISEMENT - CONTINUE READING BELOW