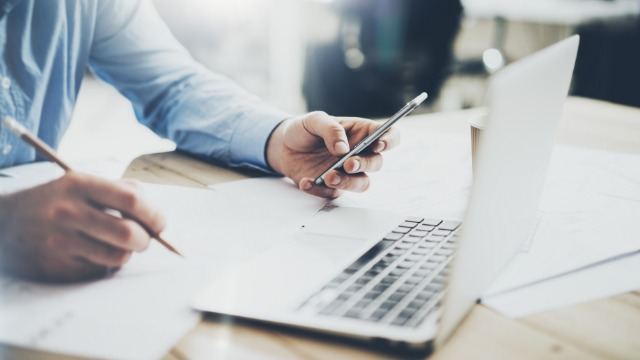 Judging from the collective experiences of both online sellers and shoppers, it seems online entrepreneurs have yet to perfect the processes involved in establishing a business online. It may not be foolproof at this point, but it is the inevitable way of the future. And while it's tempting to take the plunge like every other enterprising soul who did it, there's plenty to consider before attempting to sell your goods online.             
Know what you're getting into. Here are some of the pros and cons of starting an online store:
PROS 
Lower overhead cost.
An online store will incur lower overhead costs compared to a brick-and-mortar establishment. You won't need to worry about rent, staff salaries, or store repairs. You also won't have to budget for travel cost. An online store also requires relatively less startup capital compared to opening a physical store.
Selling can take place remotely.
You don't need to physically be around the merchandise to be able to sell it. Selling can take place remotely, provided the available Internet connection allows it.
Inventory can be checked and updated online using your database.
Checking inventory can be done through your computer or mobile phone. You also won't have to keep counting the number of items you have left; the online database does this automatically for you.
Access to a global marketplace.
The Internet allows you to reach anyone in the world with an unrestricted Internet connection. Your reach is automatically global when you take your merchandise online.
Selling happens 24/7.
Selling happens 'round the clock because, technically, your store doesn't close.

CONS
Buyers need constant reassurance.
Sellers need to reassure certain buyers about the quality of goods sold online since these buyers are unable to make a physical transaction.
Issues concerning online shopping, payment, and delivery.
Online store owners may encounter shoppers who are not satisfied with the entire shopping experience, most especially with the payment method and the delivery service.
Delay in the delivery of goods or worse, lost items.
Deliveries can sometimes take forever or, in worst case scenarios, get lost in transit. And more than having to spend money to resend the item, sellers have to play the PR game to appease dissatisfied customers.
Building the reputation of an online store is challenging.
While there are client testimonials and product reviews to rely on, building a reputation for your business online can be quite difficult. There's competition, to begin with, and scammers to be wary of, at least from the point of view of online shoppers.
The lack of personal interaction can be limiting.
Some shoppers still value face-to-face interactions, because talking to a shop owner or manager can provide valuable insight on a product that can't be determined through online descriptions.
Arguably, the first step is finding the right platform from which to conduct your business. Opt for one that's uncomplicated, ensures easy payment and quick delivery, and allows you to be on top of your merchandise while on the go.
The features of online payment and delivery system CheckMeOut are just what both new and seasoned sellers need to optimize their online businesses.
CheckMeOut features a suite of entrepreneur-friendly features, including Instalink which enables sellers to sell items on the go (without having to upload them onto the dashboard) while directly chatting with buyers; an inventory manager; an order tracker which can be used in conjunction with improving customer service; an earnings history dashboard (so you can keep track of all the money you make); and a bulk order manager that makes processing large shipments a cinch.
CheckMeOut also offers free pickup service within select towns and cities, allows store drop-off services at any LBC branch and select M Lhuillier branches (with a minimal service fee), and offers nationwide delivery at a low P100 flat rate. For deliveries within NCR, shipping fees are even lower at only P50 per transaction. 
And for new sellers, CheckMeOut Exclusives is currently accepting merchants that can be part of a big sale event from September 1 to 7. Join other merchants that have been able to reach a wider market, such as The Dog Spa, Panopio Jewelry, Mari Mari, and Kimstore. 
To learn more and sign up for a CheckMeOut account, click here. Follow CheckMeOut on Facebook for updates.
Online selling is the future—you just need a great concept and the right tools to be able to do it right.