<>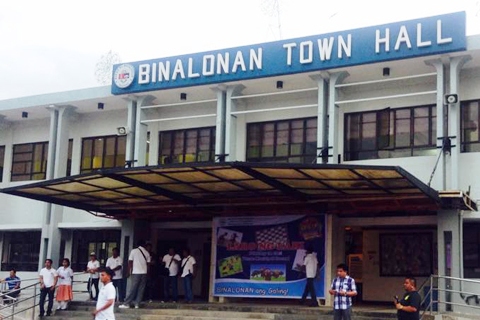 There is always so much to say about the Philippines especially when it comes to tourism. Aside from the famous white sand beaches and historical landmarks across the country, there are also hidden paradises that are yet to be discovered. However, there are also places that may not offer such tourist spots, but promote a distinct quality instead. Binalonan in Pangasinan is just one of those places. With its University town vision, it has made its way to become a popular destination and second home to students and investors.
ADVERTISEMENT - CONTINUE READING BELOW
University town vision
Binalonan sits in East of Pangasinan and is usually just a passageway for travelers who'd go to Baguio and other provinces in Northern Luzon. It used to be just an agricultural municipality but has emerged to be a progressive town when it started focusing its vision on education. "We've created a developmental plan for the community to be able to draw more business opportunities and attract more tourists," says Ramon Guico III, mayor of Binalonan. He added that through this vision, Binalonan would eventually turn into an educational hub, which in obvious ways can ave the way for establishment of more businesses that will give more livelihood to many locals.
Being North Luzon's 'University Town,' Binalonan has gained popularity as an ideal place for studying through its genteel environment, almost zero crime rate, and accessibility.  They are continuously developing modern educational facilities for students to have a better learning environment. They even made their community a Wi-Fi hotspot to cater to learners' digital educational needs. With these innovations, the population of foreign and local students has grown, creating a market for investors to invest bigger as they see a potential in it. "All our projects are aligned towards the 'University Town' vision. I see to it that one project leads to another project to achieve our main goal," shares Mayor Guico.
ADVERTISEMENT - CONTINUE READING BELOW
Furthermore, long-term plans are still on the process to ensure the town's development. Included in those plans are the creation of more inter-school activities and building branches of Manila-based universities to promote its vision.  Through these, business opportunities will increase that will eventually benefit not only the residents of Binalonan but the investors as well.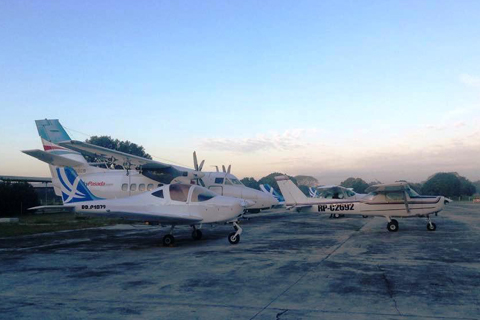 WCC Aviation's contribution
ADVERTISEMENT - CONTINUE READING BELOW
The 'University Town' vision is supported by all educational centers within the area including WCC Aeronautical & Technological College. Being the first flying school in Northern Luzon, WCC is a school attraction that makes Binalonan an aviation hub up north.
Being one of Binalonan's key drivers for its 'University Town' implementation, WCC strives to provide quality education to its students. By having high-tech facilities---including the flight simulator that lets students experience the internal and external environment of the airplane, the Binalonan Airfield (which offers flight services to business, individuals, and flight training patrons), the 850-meter airstrip, specialized trainer aircrafts, and well-trained instructors---WCC is attracting a lot of aspiring pilots to study in their school. Those include students from other countries.  
Further expansions have also been made, including the fly-in hotel that houses the aviation trainees and introduction of additional courses offered like Tourism and Engineering and Aviation Technology. The school is also linking up with non-government organizations for further development of its current programs. These advancements have created a demand to build more food establishments, board and lodging facilities, and transportation hubs that help in the execution of the town's vision. This just proves that WCC has contributed a lot to the tourism and business side of the town.
ADVERTISEMENT - CONTINUE READING BELOW
With the continuing education excellence WCC is providing, Binalonan steps up to a greater height in fulfilling its 'University town' project.