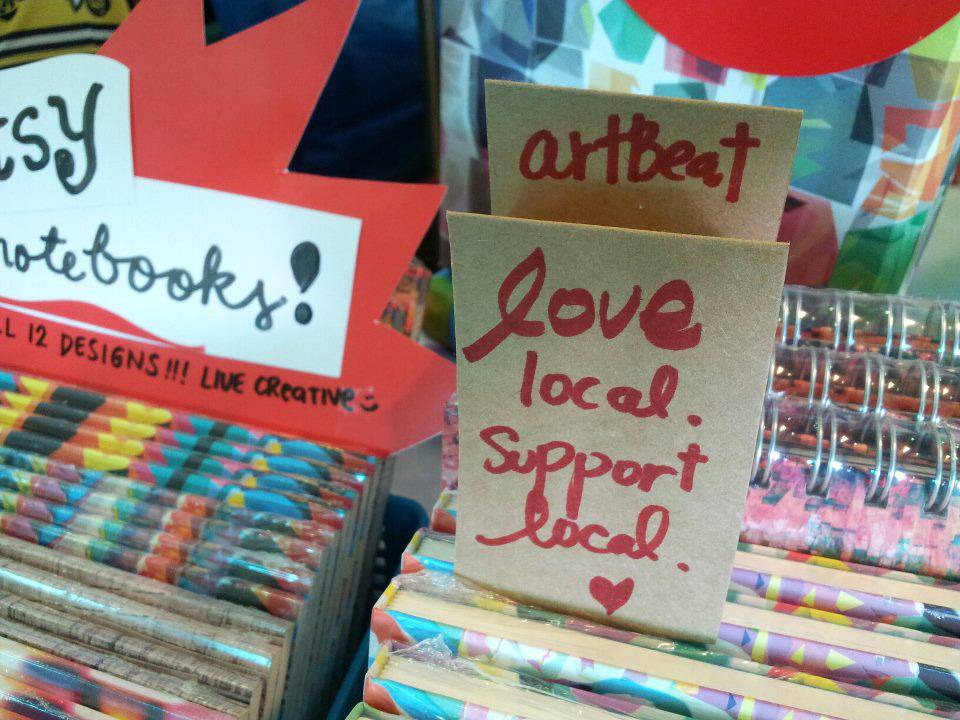 For people around the world, notebooks are reservoirs of ideas and creativity, a repository of a writer's past and present that can be tapped as needed. "Artsy" or artisanal journals and quality notebooks, however, are far less popular in the Philippines, as conventional (read: mass-produced) notebooks often flood the market.
ADVERTISEMENT - CONTINUE READING BELOW
Beatrix Chua saw this absence of low-cost quality artisan notebooks in the country as an opportunity, as she wandered around a store in Singapore that sold paper products that were strikingly impressive and novel to her.
The paper industry is not new to Chua, since her family's business is a printing company, Artland Printer Enterprises Inc. "In our printing company, there are papers in different, odd sizes that you can\\\'t put back in the printer, so they become scrap. I don\\\'t want to just throw them away, I wanted to utilize them," she explains.
Using her talents in photography and print media plus her printing industry exposure, Chua finally jumped into establishing Artbeat Manila, producing notebooks, memo pads, planners, sketchpads, and ticklers that showcase her creativity.
CAPITAL: Since Chua\\\'s family owns a printing company, her initial investment of over P200,000 went to raw materials and production costs. "I pitched the idea about Artbeat to my parents, and they loaned me the money," she says.
ADVERTISEMENT - CONTINUE READING BELOW
RETURN ON INVESTMENT: Based on the sales trend of her products, Chua says she will recover her investment by the last quarter of 2012.
TARGET MARKET: Artbeat is trying to tap college students to young professionals within social classes A and B. However, Chua is also recognizing kids as a market: "In bazaars that I have joined, children wanted to buy my memo pads."
COMPETITION: Low- to medium-priced journal manufacturers
PRICE: Artbeat\\\'s products cost from P25 to P300.
BUSINESS STRATEGY: With her day job in her family business and limited funds, Chua is still moving carefully. She is still joining bazaars and creating strong ties with reputable distributors.