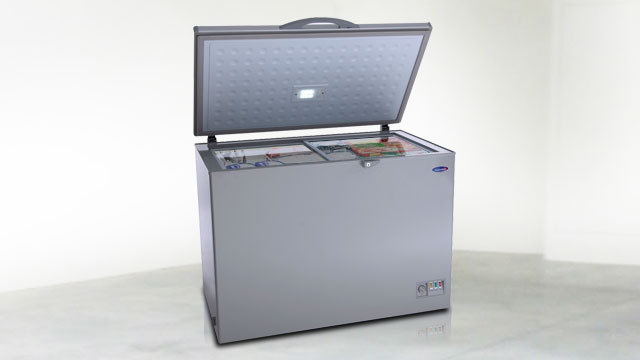 Fact: Opening a food venture is easy, but staying in business isn't. It takes a significant amount of hard work and dedication to grow your business and meet your customers' demands.
On top of that, you should also get a freezer that can fit your business needs and budget. After all, having a good freezer leads to quality products, which in turn leads to good business. Simply put, it would be wise to invest in a freezer that can do the following:
1. It should be able to fit your supplies.
It should have ample space to hold everything you need to cram in it. Why limit yourself to smaller freezers when you can have a glorious 29 cu.ft. fridge in your possession? 
2. It should be energy efficient.
A manual defrost model uses only half the energy automatic defrost freezers consume. Check for models with a fan-equipped compressor--it's more energy-efficient, therefore increasing your freezer's lifespan.
3. It should have a lock.
Keep your frozen items secure come closing time by locking up your fridge during off hours. Pair it with an inventory of your freezer's contents in order to keep track of your wares.
4. It should have a lengthy warranty.
Make it a point to purchase from a manufacturer that offers a lengthy warranty on its freezers. It only means that they understand just how vital their products are to food entrepreneurs.
5. It should offer a superb freezing performance.
A freezer with Foam-in-Place insulation can keep frozen items at comfortably low temperatures while consuming less energy.
Simply put, your freezer should be durable enough to withstand the pressures of commercial use. Fujidenzo, for instance, has a stellar track record of developing top-notch appliances of all kinds and sizes to accommodate ventures of all sizes, from small-to-medium enterprises to large-scale businesses.
For starters, Fujidenzo's line of freezers, which are durable and energy-efficient, is a worthy choice for your business.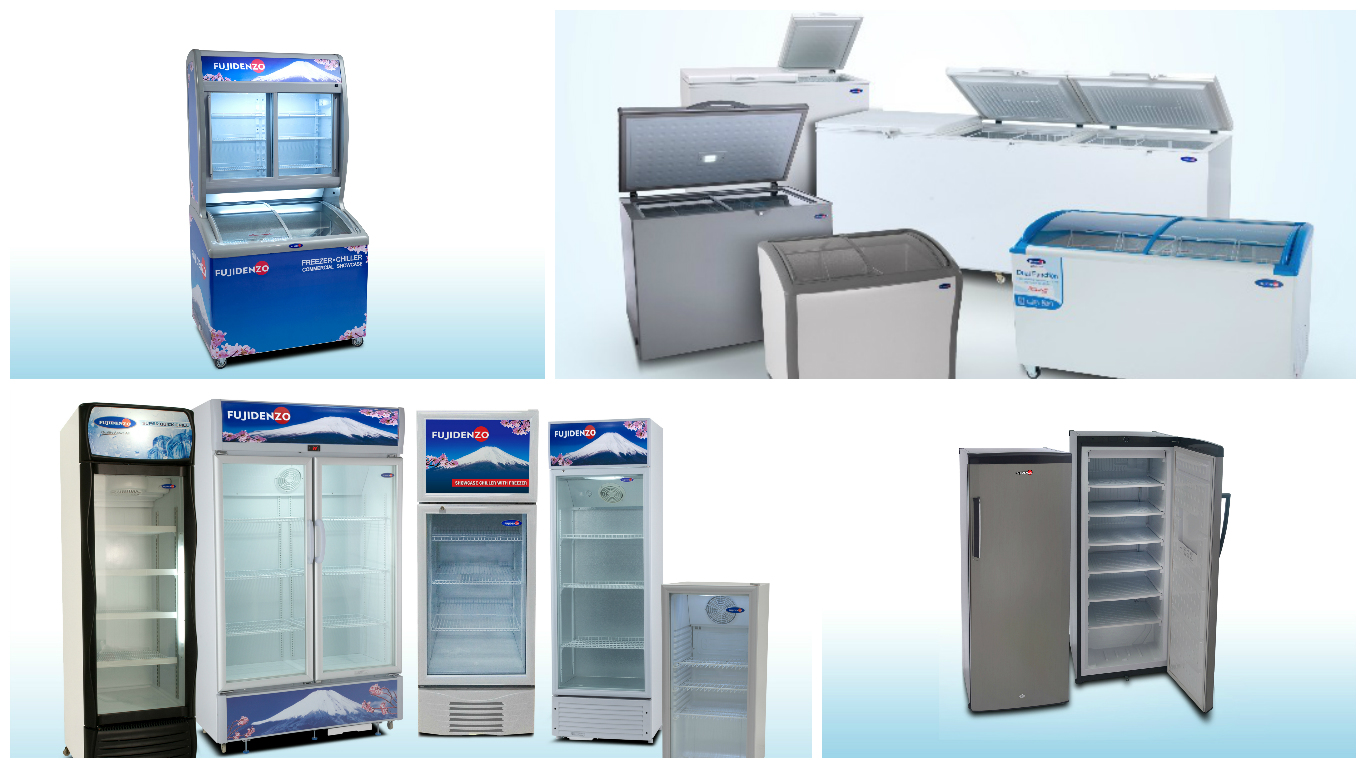 Fujidenzo is also the maker of the world's first Inverter Chest Freezer, allowing business owners to save up to 30 percent from their electricity costs without compromising their food's coolness. And for those who need to display their products, get the space-saving Stacked Commercial Showcase, which combines a freezer and a beverage cooler in one compact unit. They offer a two-year warranty on parts and one year service warranty, with aftersales service supported in over 100 service centers nationwide.
With so many options to suit all kinds of commercial endeavors, it's not surprising that Fujidenzo is trusted by leading food brands. Get your own freezer now! Visit www.exatech.com.ph for more details.