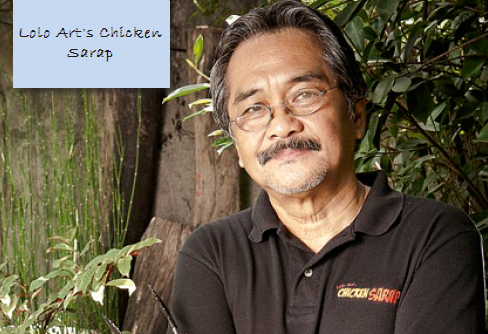 One of the cherished dining experiences in this food-centric nation is the ihawan (grill), a staple in summer outings, backyard parties, and even restaurants around the metro. Taking this fondness wherever you want is Lolo Art's Chicken Sarap.

Designed to be as mobile as possible, this 'grill-on-site' business provides a unique and homegrown way for clients to experience chicken inasal, whose root word is the Ilongo asal, meaning to grill. Arturo G. Legarde, 61, also known as Lolo Art, shares the journey of their food-loving family from Silay City, Negros Occidental bringing the authentic aroma and unbelievably good taste of charcoal grilled chicken to backyard, garden, and outdoor parties in and out of the metro.

A standout

While the chicken inasal itself is available in most restaurants and other food establishments, Lolo Art's Chicken Sarap has something special and unique to offer—the marinade. "We believe that we were able to capture local flavors in a way that is uniquely our own. Just a little bit of sweet, a bit more of tanginess, and some back-end herbs and spices unique to Ilonggo inasal," quips Legarde.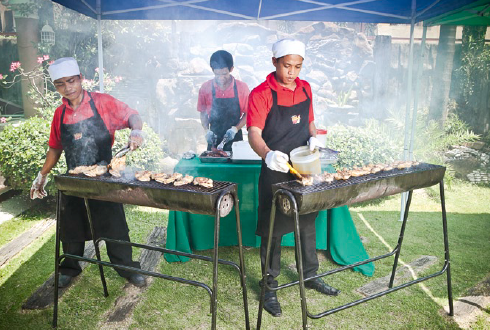 Lolo Art's Chicken Sarap personalized its brand by packaging this whole chicken meal into a grill-on-site model wherein customers are given the utmost guarantee and satisfaction as the chicken is grilled right before their eyes. "The backyard party turns into a BBQ event where diners pass in front of the smoky grill to have their choice cuts placed piping-hot onto their plates," says Legarde.

Unique experience

The best way to get customer loyalty is by giving them an unforgettable initial experience—from the food to the service—that they would want to do again and tell their friends about. "There has to be something more than just good food—a 'binder' so to speak—that brings good people and good food together," says Legarde.

"Each time we set out to cater for a customer, at least one of our family is always present to officiate the on-site grilling and to speak to the hosts and guests, sharing the Chicken Sarap experience, and assisting them with their every need. It's all about good communication and accessibility," he says.


Photos: Dairy Darilag
ADVERTISEMENT - CONTINUE READING BELOW
This article was originally published in the June 2012 issue of Entrepreneur magazine. Subscribe to the print or digital version here.