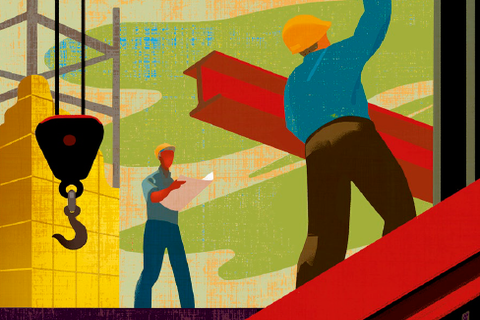 <>Hiring a contractor to build your brick-and-mortar store may help you avoid costly mistakes and delays that could make the business suffer even before it opens shop. Architect Gene Go, senior managing partner at GSN+p Architecture Studio, shares how to find a reputable contractor who can deliver on time.
Q:
I've found the perfect location for my business, but how do I make it physically suitable for my business and make sure construction is delivered on time?
A:
"Doing things by yourself without the proper knowledge on the source of manpower and materials will only lead you to running around like a headless chicken, looking for bargains which do not serve the project well," says Go. A competent contractor, on the other hand, would have all the right tools and personnel to complete the project in the shortest possible time, he says.
A lot of contractors advertise in the Yellow Pages, but Go says this is the last place to look for contractors. "The work of the contractor, no matter how small, requires a degree of trust and confidence as well as track record," he says, suggesting instead referrals from family, friends, and other people who "have had first-hand experience working with these contractors."
Look at the contractor's work experience, track record, number of years in business, staff, equipment and assets. The Internet, Go adds, would come in handy to verify the work of the contractor.
Work on a trust-based collaborative relationship that benefits both your business and the contractor. "Lack of transparency on either side works against having a successful relationship," says Go. Lay down the ground rules and procedures for procurement, accounting and applicability to meet each other's expectations.
Go suggests making a clear-cut procedural documentation that is signed by both groups as well as running simulated activities for a clearer understanding of the project. "Provide documentation such as a bar chart attached to the contract with expectations on deliverables. Penalty clauses should also be provided for on-time delivery," the architect says. You may also hire project managers for large-scale projects to assist in monitoring of the project, he adds.
A nominal down payment of 15 to 30percent of the project cost should be made to the contractor, depending on the scope and complexity of the work, Go says. Payments are best made through checks to provide both parties with a paper trail.
Illustration: Getty Images

This story was originally published in the October 2012 issue of Entrepreneur magazine.

ADVERTISEMENT - CONTINUE READING BELOW