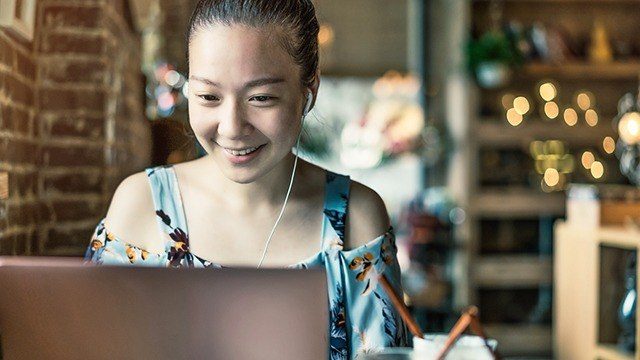 The digital revolution has not only enabled people to market their business by themselves, but it has also created new businesses that did not exist before. One of these is blogging, which has attracted more and more writers, digital marketers and publicists over the last few years. It's even playing a larger role in politics and current events, especially during the national elections last year, when several prominent bloggers took the spotlight away from mainstream press.
Although it has been gaining momentum over the past few years, the blogging industry in the Philippines has been in existence since the early 2000s. One of the few groups that predicted its potential at the outset was Nuffnang.
Launched in Malaysia in 2007 by Timothy Tiah and Cheo Ming Shen under the umbrella company Netccentric, Nuffnang is a blog advertising community that builds relationships between bloggers and brands who need their services. The company branched into other territories like Singapore, Thailand and China until it finally made its way into the Philippines in 2009 with the help of Outcomm, a Philippines-based company doing OOH (out of home) advertising.
ADVERTISEMENT - CONTINUE READING BELOW
Back then, Nuffnang only had a little over a dozen bloggers in their roster. Eight years later, over 40,000 bloggers are now part of their community. Nuffnang Philippines posted revenues of Php51.6 million in 2015, slightly down from the Php56.4 million it earned in 2014, based on filings with the Securities and Exchange Commission.
A growing community
Brands and companies might be willing to do business with bloggers now, but back then, things were different.
Geoffrey Nowell Ledesma, a senior accounts manager from Nuffnang, said that when the company was starting in the Philippines, blogging was still in its infancy.
"Not a lot of people knew about it and companies were not very open to doing business with bloggers. There were a few other players in the space but the approach was more in the PR angle," he said.
Nuffnang had to gain the trust of bloggers and early adopters, according to Ledesma. It was a slow and arduous process but they managed to grow the community with engagement and offline activities that drew a lot of participants.
"We also sat down with key influencers and signed them up as our part of our talent pool. This gave us a solid foundation among well-established bloggers that slowly spread through the rest of the community," Ledesma said.
They now have exclusive bloggers in their network they call Bloggerati by Nuffnang. This includes the likes of David Guison, Jackie Go, Arisse de Santos, Camie Juan, Chuckie Dreyfus, Jim Paredes and the funny girls of The Soshal Network, to name a few.
ADVERTISEMENT - CONTINUE READING BELOW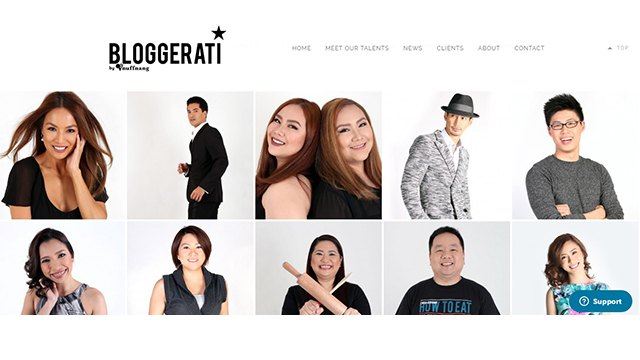 A few of the bloggers in Nuffnang's Bloggerati network
Aside from these premium bloggers, they also have thousands more who write about different topics and categories such as parenting, fashion, technology and food.
"You don't have to be a big blogger to be a part of the Nuffnang network. Even if you're a beginner, you're welcome to register and participate in the activities and opportunities we have for our community," Ledesma said.
In fact, they have a Talent Department that coordinates with bloggers and helps them build relationships with other bloggers and develop their websites.
Together with building their community, the group also makes sure to take care of their clients—the brands who want to engage the bloggers. Account Management teams work with the brands for their digital PR campaigns. This is also the department that comes up with strategies to engage bloggers and social media influencers for particular projects.
ADVERTISEMENT - CONTINUE READING BELOW
Ledesma said that they also have an Events and Community team that ensures that they always have something to offer to the whole community, inlcuding contests, blogging conferences and even technical support.
"Most of the campaigns that we do for brands are sponsored content," Ledesma said. "These can come in the form of blog articles or social media postings. When we have sponsored post campaigns, we encourage the brand to make the angle as personal as possible and to avoid being hard-sell," Ledesma said.
"It is also important that we keep the integrity and credibility of bloggers when we engage them for sponsored articles. When bloggers write about a brand, we make sure that what they share to their readers are still their honest thoughts and opinions," he added.
Monetizing blogs
Rates of bloggers are usually based on their traffic. The lower the traffic, the more affordable the rate, and the higher the traffic, the more premium the pricing. There are some blogs though who already have an established rate card and are no longer covered by Nuffnang's standard pricing.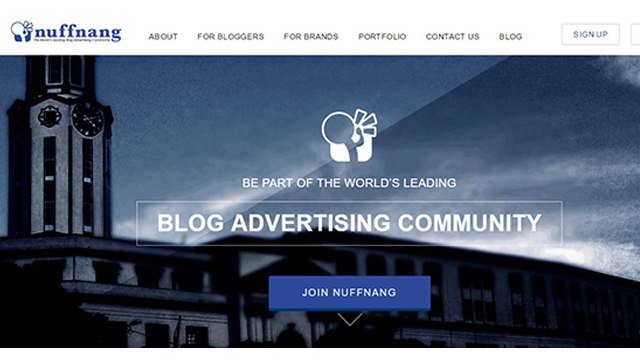 ADVERTISEMENT - CONTINUE READING BELOW
Nufffnang is a blog advertising community that connects bloggers with brands
Ledesma said that aside from branded content, banner ad placements can be a good option for monetizing the site.
"Just like other advertising platforms, Nuffnang's banner ads are also targeted based on the requirements of the client. If you're a food brand for example, we'll be running your ads in blogs under the Food category. This is also our way of making sure that the ads that run on a blog are relevant to the site," he said.
This can be a continuous source of money not just for Nuffnang's bloggers, but other bloggers who are also planning to monetize their site.
According to Abe Olandres, country manager of Nuffnang, the range of income from running banners on blogs or personal websites can vary.
"It could be a few thousand pesos per month for low-tier bloggers and can go from Php200,000 to Php300,000 for bloggers with over a million page views a month," Olandres said.
Ad sources will vary from direct banner ads to Google Adsense, third party ad networks and affiliates, according to Olandres.
Of course, the number of page views you have is entirely dependent on your following and the type of content you post.
"It is always a challenge to make sure that your readers keep on coming back to your blog for content. To do this, you have to make sure to produce quality and engaging content regularly," Ledesma advised.
According to them, one of the challenges bloggers face is that at some point, they get tired of writing, and others find it hard to come up with fresh and interesting posts, causing them to lose some of their readers.
ADVERTISEMENT - CONTINUE READING BELOW
One of the ways to keep attracting new readers and followers is to always watch out for trends. And one of the trends that Nuffnang is seeing is vlogging or video blogging.
"Vloggers have started to become more popular and are now gaining a larger audience. In fact, there are already many bloggers who are now also exploring YouTube as another platform for them to share their thoughts and reviews," Ledesma said.
Despite the potentially big earnings, another part of the struggle are the fees for building and maintaining your site, as well as making sure that search engines prioritize your posts. And one of the ways to boost your rankings in search engines is to always come up with original and fresh content.
"Content is king, so be sure to always come up with fresh and engaging content. Always give your readers a reason to come back to your site," Ledesma said. "Creating an online identity does not happen overnight, so just keep on coming up with interesting, relevant and shareable content."
*****
Nicai de Guzman is the marketing head of Rising Tide, a technology solutions company. She is also the Manila bureau manager of Probe Media Foundation's Mulat Pinoy-Kabataan News Network and a regular contributor for SPOT.ph. Follow her on Twitter @nicaideguzman and LinkedIn https://www.linkedin.com/in/nicaideguzman