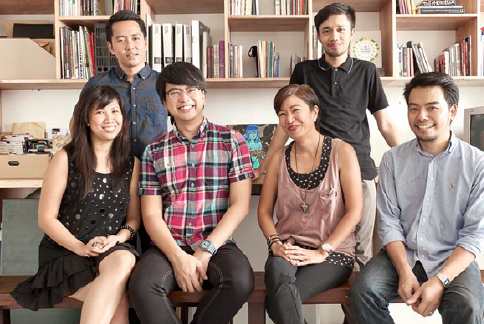 In January 2012, visual artist Mark Salvatus accompanied a group of Japanese curators looking for a place to share their projects, and realized that there was a lack in artist-run spaces in the country.

Salvatus also noticed very little interaction among artists outside the confines of a gallery or a commercial setting. "There would be exhibitions, pero after that, wala na,'" he says.

Consequently, Salvatus invited practicing artists to dinner, and pitched an idea. "I asked them why don't we create a collective where we could share ideas and enable creative people to have a community?'" he relates.

This community started in Salvatus's garage in Cubao, Quezon City, hence the name 98B, his address at that time. It became an alternative venue for creative individuals to collaborate, whether it is through programs, bazaars, open library, and discussions.

Find your niche

The first, and probably the most popular program of 98B, is the 'Future Market.' Initially, Salvatus and his team gathered 10 artists to set up shop with their creations in his garage. "Ayaw naming maging parang gallery kasi may mga gallery na 'di ba? We came up with Future Market, which is a bazaar [where artists could sell] their works to help them sustain their art practice," he says.

Fellow visual artist Marika Constantino, who collaborates with Salvatus on 98B, says part of 98B's mission is to make art more accessible to a bigger population and not just to the art crowd.

"We don't want art to be intimidating," says Constantino. "Nagkakaroon na ng sense of value when it is limited edition, custom made, family made, so we think the Future Market is that way. The artists are the ones who make pieces and sell them."

Create new opportunity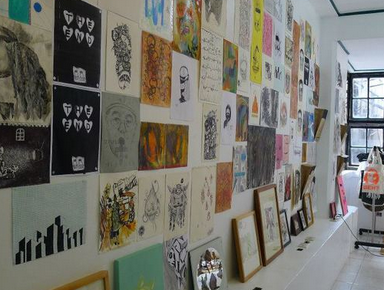 98B moved to Escolta in Manila in July 2013, bringing its name and the market along with them. They now occupy a space that serves as an office, a library, a venue for discussion, a hangout, and even a kitchen, in the mezzanine of the First United building. Essentially, it's a space independently run by artists.

"It was destiny that brought us to Escolta because there was just an opportunity and things just fell into place,'' says Salvatus.

The group now collaborates with the Escolta Commercial Association Inc., a group of property owners, as an alternative way to raise awareness and hopefully bring in potential investors.

Develop your market

An empty and undeveloped area at the ground floor of First United Building serves as the new home for the Future Market, which is held at least once a month.

Thus far, three concluded Future Markets have attracted people to the rundown charm of Escolta.

98B has infused life to the old street while showcasing the who's who in the art world, says Constantino.
ADVERTISEMENT - CONTINUE READING BELOW
This article was originally published in the August 2013 issue of Entrepreneur magazine. Subscribe to the print or digital version here.     
Main photo shows: lower row, from left to right: Mik Laborde, Gabriel Villegas, Marika Constantino, and Mark Salvatus; upper row from left: Don Dalmacio and Zyrael Fortes.
 

Group photo by Dairy Darilag; other photo from 98-b.org.