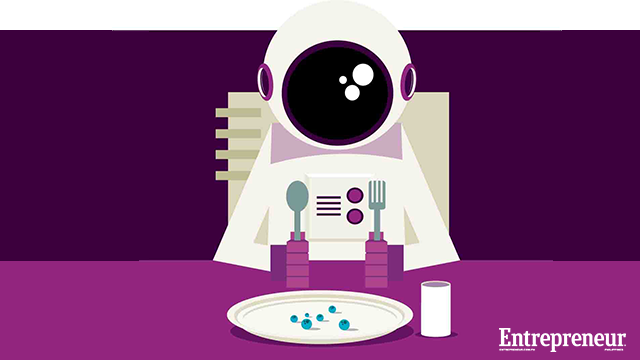 By now, you've heard of the guy who raised more than US$ 55,000 through crowdfunding platform Kickstarter to fund his groundbreaking idea to make potato salad. That project went viral, as people went on board to be part of the joke, but it does underline the new reality: raising money has also gone digital.
ADVERTISEMENT - CONTINUE READING BELOW
In 2012, a fundraising campaign for the Oculus Rift developer kit, a virtual reality headgear for 3D gaming, garnered 9,522 backers pledging more than US$ 2.4 billion, in excess of its funding target of US$ 250,000, on Kickstarter. Last July, Facebook stepped in and acquired its developer, Oculus VR, for US$ 2 billion.
Cheng says that crowdfunding platforms are also an effective—and free—marketing tool, especially for consumer products targeted to the US market. "You get people interested, you get pre-orders for your product, and you get people to blog or write about it, if it's successful," he points out, citing how an erstwhile "nobody" like Oculus VR became a subsidiary of social networking giant Facebook, simply by going on Kickstarter.
Passion projects and advocacies also get breakthroughs via crowdfunding. AVA.ph, for example, conducted a successful branding experiment on Kickstarter that promoted the tradition of inabel weaving from the northern Philippine provinces. It was more about getting the story told, than simply raising money.
ADVERTISEMENT - CONTINUE READING BELOW
Christian Cabuay, a San Francisco, California-based self-taught artist and expert on the indigenous Philippine script of baybayin, otherwise known as alibata, has financed three projects on Kickstarter. All three exceeded their targets, reaching 288 percent, 247 percent, and 166 percent funding, respectively.
At an average of US$ 25 per pledge, his "ancient Philippine script web translator" got 45 backers to amass US$ 864 last February; his "ancient Philippine calligraphy book"—later published as Sulat ng Kaluluwa on CreateSpace—got 43 backers providing a total of US$ 1,238 in October 2013; and "teaching the ancient Filipino script" at the 1st International Filipino American Book Festival, inclusive of payment for booth space, inspired 30 backers to contribute US$ 830 in September 2011.
Cabuay says he has enough funds to back his projects, but points out, "crowdfunding could either help you create your product, or help you pre-sell your product." He has created custom artwork, and collaborated with fashion brands such as Wipcaps, Bayani Art and Don't Blame the Kids Apparel Co., on merchandise.
ADVERTISEMENT - CONTINUE READING BELOW
He intends to put up a lifestyle store catering to independent artists and creatives in the future. "It's an old writing system that nobody knows anymore. I was able to make it modern so that it is relevant to the Filipino of today. I've incorporated it into fashion, into technology, and made it cool," he explains.
What free time Cabuay has is spent teaching. Just last March, he spoke at the International Workshop on Endangered Scripts of Island Southeast Asia at the Tokyo University of Foreign Studies. "I am in the worst kinds of businesses in the world: art and education," he jokes.
In a sense, crowdfunding can be likened to bootstrapping—but on a grander scale, where there are less intimates (and more fools?). One major advantage is that it can validate, at very little to zero cost, whether something is worth pursuing.
"If your funding fails, and you can't even raise US$ 100 there, your idea is not viable. At least you know that, then you can move on to the next thing," Cabuay points out. "There's no greater validation than money."
ADVERTISEMENT - CONTINUE READING BELOW
Unlocking crowdfunding  
Only 44 percent of Kickstarter campaigns reach their funding goal, but Christian Cabuay of Baybayin.com has successfully concluded three—all of which exceeded his stated goals. These are what he's learned thus far:
Get personal
Cabuay's baybayin products—from artwork, to the web translator and mobile app, to the apparel—strike a chord. "The story that I write, and tell in my video, is so compelling that it moves [pledgers] at an emotional, humanistic level, that they want to help me—because they feel what I'm doing is noble," he explains.  
Reward with the product
"People are going to give you more, if you have a physical product," says Cabuay, adding, "If possible, try and make it so it's around US$ 25, the average people contribute to projects."
Target a cash-ready market
Cabuay crafts specific messaging per segment—general audience, personal contacts that contribute and share, and proven supporters. "Using my mailing list provider, AWeber, I'm able to know... who opened an email, who clicked on a link, who purchased something, [and where they're from]," he says.
ADVERTISEMENT - CONTINUE READING BELOW
Create a sense of urgency
"Either (1) I need your help so I can finish one or two more things, or (2) this is your chance to buy this, because it's gonna be either cheaper or it's going to come with some extra features just for the crowdfunding contributors," is Cabuay's come-on.
*****
This article originally appeared in the September 2014 issue of Entrepreneur Philippines magazine. Minor edits have been made by Entrepreneur.com.ph.