Crowdfunding platforms have been with us for several years but not many Filipino entrepreneurs utilize them to jumpstart their business, invest, or simply give back.
ADVERTISEMENT - CONTINUE READING BELOW
Crowdfunding platforms are websites or apps where you can post your business idea or fundraiser and people can donate to you using an electronic gateway, such as Paypal. You can also redeem your earnings this way. It's easy, quick, and has a potential to go viral. No more going door-to-door asking for donations or visiting several offices of investors. You can launch your product right in the comfort of your home.
There are many benefits of having your business crowdfunded online, which includes worldwide publicity and donations in dollars or a higher currency.
If you attract the attention of a wealthy investor from the US, then you may just have your break. On the other hand, if you invest in a project or invention, funders usually get first dibs on the product. If you are fundraising for a charitable event or cause, crowdfunding platforms also allow you to reach a wider audience and use easy payment methods.
ADVERTISEMENT - CONTINUE READING BELOW
Like with any other transaction, users should take caution and watch out for fraudulent websites and groups. To be on the safe side, we listed legit local and international crowdfunding websites and apps that you can tap to fuel you awesome business idea.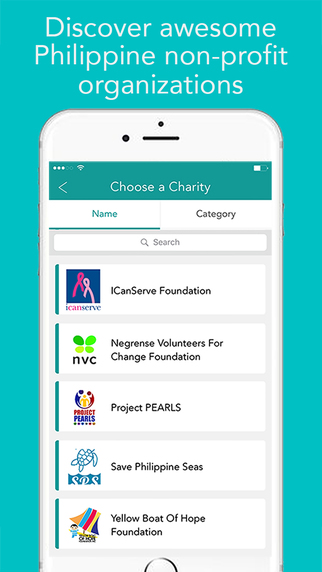 Got some spare change? This iOS app is a social giving platform where users can donate using their smartphones anytime and anywhere. Not only is it convenient, but it is also very fast. It processes donations straight to the non-profit group's bank accounts.
ADVERTISEMENT - CONTINUE READING BELOW
The interface is friendly: After opening the app, you can choose an organization or view them by causes. Then after reading more information about the organization you want to donate to, just enter the desired amount and pay using Paypal. You can do both one-time and recurring donations.
Change4Change does not take a cut from the profit they help create. Even if the organizations are based in the Philippines, people abroad such as Overseas Filipino Workerss and foreigners can still donate as long as they download the app.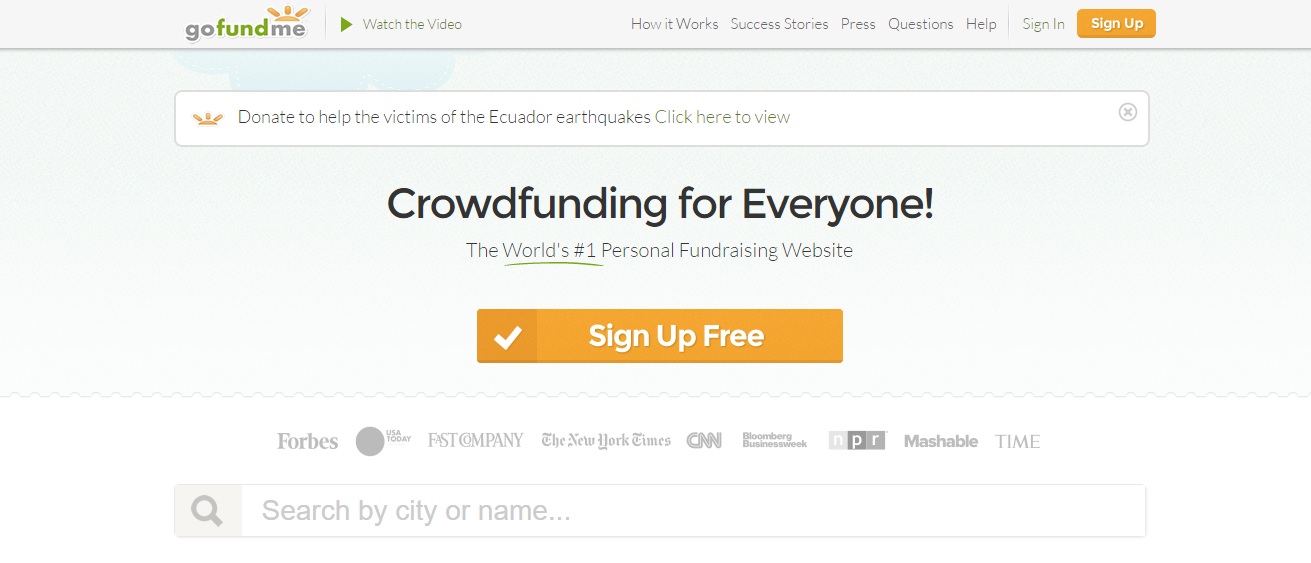 ADVERTISEMENT - CONTINUE READING BELOW
It is said to be the world's #1 personal fundraising website. A lot of the petitioners are people who are raising funds to help the medical expenses of a family or friend. Some are also trying to build capital for their local town's sports teams or organizations. Reputable charities all across the world also use this website, such as the American Red Cross and Girl Scouts of America.
This website, however, is primarily targeting US residents and donations is in dollars. However, donations from all over the world are welcome, as long as you have a Paypal account or credit card.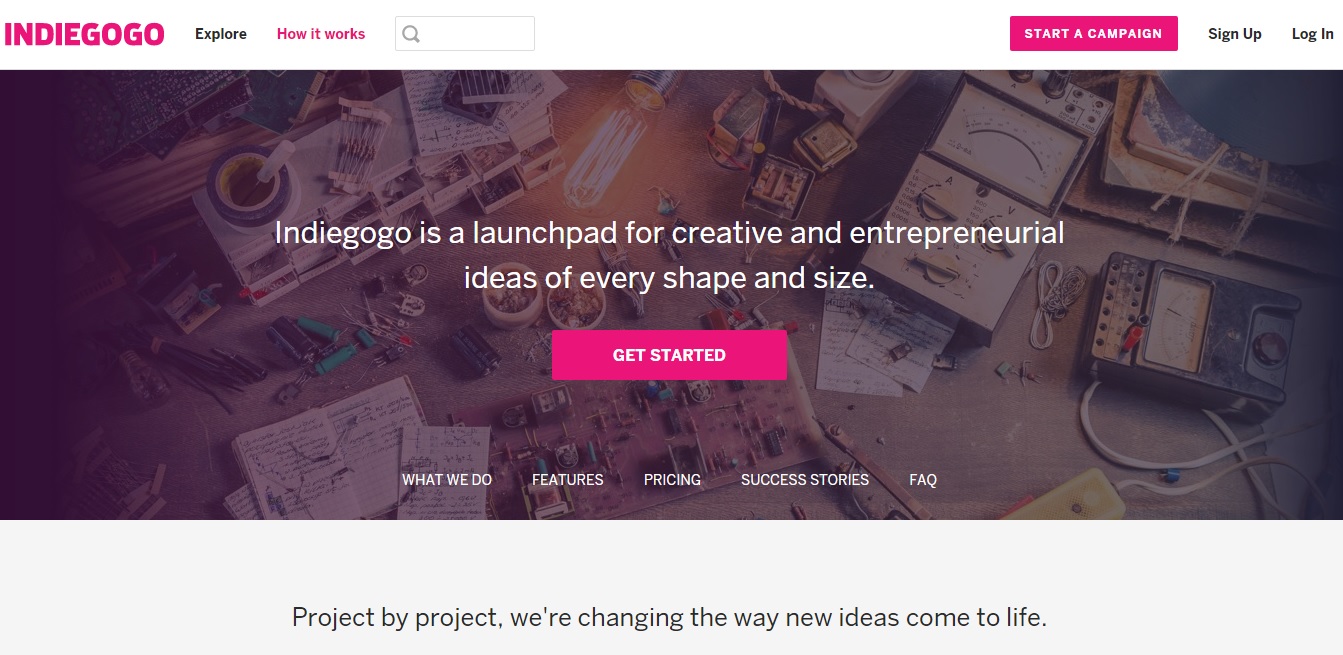 ADVERTISEMENT - CONTINUE READING BELOW
Dream it. Fund it. Make it. Ship it. IndieGoGo is involved in every step of the way—from conceptualizing to marketing. IndieGoGo helps you create a page for the pre-launch of our product to gauge the interest of the backers and also to hype up your wonderful business idea. Then you can create a separate page for the actual crowdfunding campaign, and another one to sell your actual product in the IndieGoGo marketplace. They even connect you to manufacturing and logistics companies!
The site has accumulated over 9 million backers from over 223 countries and territories. They have also raised over $800 million for its different designs and projects. They support small businesses, creative entrepreneurs, tech startups, and social enterprise.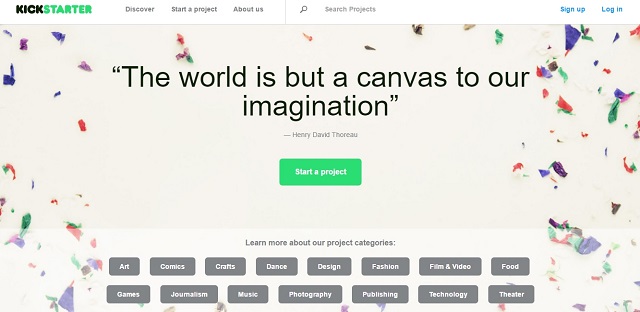 ADVERTISEMENT - CONTINUE READING BELOW
If you need your creative idea to come to life, then check out Kickstarter. The site is popularly known for helping artists, musicians, filmmakers, designers, and other creators find the resources and support they need. The crowdfunding platform said it has been  instrumental in producing tens of thousands of projects. They also have over 10 million backers to date.
Since their launch in 2009, around $2.3 billion has been pledged by backers from all over the world and with it, 104,059 projects have been successfully funded. Their claim-to-fame is the Veronica Mars movie project, which raised over $5 million when its original target is only $200,000.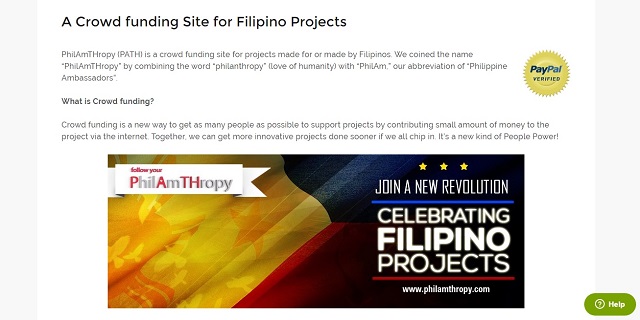 ADVERTISEMENT - CONTINUE READING BELOW
No, this website is not about Filipino-Americans. This is a crowdfunding site for projects made for or made by Filipinos.
The name "PhilAmTHropy" is a combination of the word "philanthropy" and "PhilAm," an abbreviation of "Philippine Ambassadors." PhilAmTHropy, or PATH, wants both project creators and funders to have a solid relationship that is not based on donations only.
For them, philanthropy is not quite the same as charity. Charity, they explained in their website, is simply giving money, but philanthropy is providing someone with the tools on how to earn more money. The site states that they "hope to give you the nudge you need to take that first step toward following your path, and inspire a community to support you."
The Spark Project is a space designed specifically for Filipinos to "support and fund local talent and projects." They want to be all about creativity, innovation, and passion. The Spark Project uses the power of social media and crowdfunding so investors can back projects and get awesome rewards in return.
ADVERTISEMENT - CONTINUE READING BELOW
The website was launched in 2013 and quickly completed its four initial projects which were Hinabi sa Pilipinas, a locally designed watch; Offbeat Pursuit, a travel video of the Philippines; Paint-Some-Happy, art therapy for children, and Lagon Custom Guitars or hand-crafted bamboo guitars.
Credit card donations are courses through PayPal, but you can also do local bank deposits.
*****
Nicai is the marketing head of Rising Tide, a technology solutions company. She is also the Manila Bureau Manager of Probe Media Foundation's Mulat Pinoy-Kabataan News Network and a regular contributor for SPOT.ph. Follow her on Twitter, @nicaideguzman, and LinkedIn, https://www.linkedin.com/in/nicaideguzman.