Dangwa, a fresh flower market in Sampaloc, Manila, is located on Dos Castillas Street but it has steadily expanded into the adjacent side streets, particularly A.H. Lacson, Maria Clara, and Dimasalang. It is justifiably called "the flower capital of Manila" because of its abundant selection of affordably priced fresh flowers. The market got its name from the nearby bus terminal of Dangwa Tranco, which regularly transports flowers from Baguio to Manila. The market was put up in 1976 and steadily grew because of Manila's growing demand for cut flowers. It is open 24 hours daily, with peak hours from 2:00 a.m. to 6:00 a.m.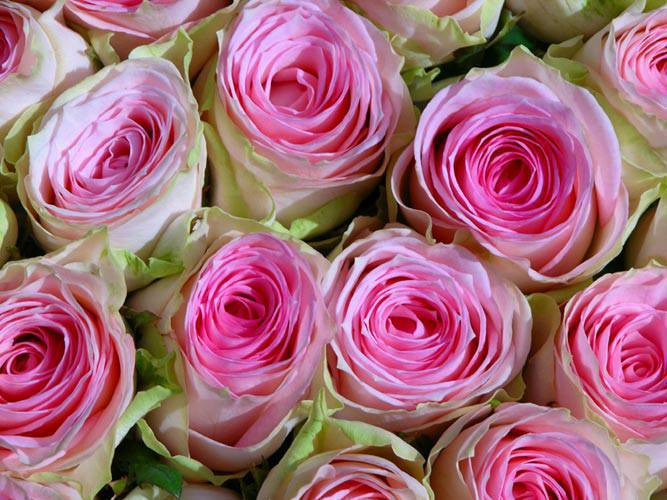 According to the local traders here, 70 percent of the cut flowers are sourced from the northern parts of Luzon, specifically the mountains surrounding Baguio City. The remaining 30 percent consists of asters from Laguna, pineapple blossoms from Tagaytay City, Gold Malaysia from Cotabato, and orchids from Davao and Bangkok, Thailand. Flower decorator Rene Santos says that here, yellow gold or Malaysian blooms grown in Cotabato sell upwards from P120 a dozen. Flower entrepreneur Edison Batina says he sells red roses—all freshly delivered from barangay Bahung in Benguet— starting at P120 a dozen, and anthuriums for P50 a dozen.

Husband-and-wife tandem Gerry Maria Agno sell red roses at P120 a dozen and a bunch of roses of assorted colors—red, pink, yellow, violet, and white—at P180 a dozen. They say that every February 12 or two days before Valentine's Day, the prices of flowers go up to as high as P200 a dozen due to the huge demand.

Nene Agapita, vice president of the Dangwa Flower Market Association, says her multicolored Gerbera daisies—sourced from growers in Tagaytay, Batangas, and Cavite—normally sells for P200 a dozen but this price goes up to P350 in the run-up to Valentine's Day. Her association has a membership of 70 flower entrepreneurs; she adds, though, that there are over 20 flower traders in the Dos Castillas and Don Quijote area who are not members of the association.

She explains that the Dangwa-Dimasalang market's 24-hour operations were started in 1994 by one hardworking flower arranger when the demand for cut flowers became very brisk. Not long after, she says, the rest of the flower stalls followed suit.

Interviews were originally published in the September 2008 issue of Entrepreneur Philippines.
ADVERTISEMENT - CONTINUE READING BELOW