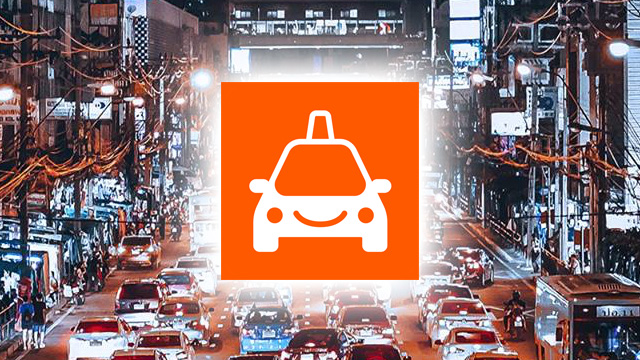 After months of rumors and speculation, Grab announced on March 25 its acquisition of Uber's Southeast Asian operations, leaving the former as the only major ride-hailing application in the Philippines and most countries in the region. Some have hailed this merger as a victory for Southeast Asian tech: The deal proves that Southeast Asian startups (Grab was founded in Malaysia in 2012 and has been headquartered out of Singapore since 2014) can not only compete with Silicon Valley companies, but can win, and win in stunning fashion.
ADVERTISEMENT - CONTINUE READING BELOW
I agree, up to an extent. Grab's acquisition flips the paradigm that founders in the Philippines and across the region are used to. Rather than the Silicon Valley firm company coming here and acquiring the local startup, the Southeast Asian firm acquired them. The news of this should light up the eyes of the region's founders. We can aim to achieve more than just "exiting" to the international company. We can now aim to get big enough to acquire the international company, swallowing them whole en route to the end a la Pac-Man.
As someone well-versed in the history of tech in Southeast Asia, I cannot emphasize enough how momentous this occasion is. I would compare it to a milestone that competitive runner Roger Bannister achieved in 1954. Prior to Bannister, many people assumed that running a four-minute mile would be impossible for a human to achieve, until he smashed through that barrier with a 3:59.4 time that year. Once Bannister showed a four-minute mile was possible, dozens of more runners would achieve the same feat in the coming years, and it would be a standard measure for excellence in the sport.
ADVERTISEMENT - CONTINUE READING BELOW
I believe Grab has opened up a similar kind of floodgate. Over the next five years, we will see a glut of tech companies in the Philippines and the region beat, and in many cases, acquire their Silicon Valley or western competitors. For inspiring founders across the region, I will be the first person to salute Grab for a job well done.
Some may be surprised that I would publicly praise Grab's achievement. I am, after all, the founder and CEO of taxi-hailing application Micab, which ostensibly competes with Grab's private cars and taxis in the Philippines. But competition for tech founders is always good—we are not oil barons from the 1800s. David did not become David until he defeated Goliath, Jobs could not innovate without Gates. In other words, competition in the tech arena should always inspire founders to bring their best and aspire for greatness. That's why I've always been proud to share the stage with Grab and call them a competitor.
ADVERTISEMENT - CONTINUE READING BELOW
As someone who has always embraced fair competition, I'm also concerned about the immediate aftermath of the deal. In some markets, the merger leaves Grab with no serious competition. In its home market, the Competition Commission of Singapore is proposing interim actions to promote competition as it investigates the deal, while here in the Philippines, the company is facing a similar probe from the Philippine Competition Commission. Though it would seem Grab should do everything to protect their near-monopoly or monopoly in some markets, I would advise them to comply with investigators and regulators.
Allow me to explain. As a monopoly or near-monopoly, Grab will be able to raise fares higher than when they had to compete with their main ride-hailing counterpart, Uber. Yes, their revenues will rise in the short-term, but they will be stuck in a kind of innovator's dilemma. Left without an impetus to innovate, they will focus entirely on maximizing revenue rather than developing their product. This begs a question: Which is the driving force of your company: your profits or your users? I would hope that Grab—and I speak here more as a Filipino who wants to see a variety of innovative solutions to our transportation and traffic woes—chooses their end users.
ADVERTISEMENT - CONTINUE READING BELOW
To this end, we need to support the government's efforts to maintain a competitive business environment in the mobility space, since it's an industry of national importance. I'm glad that there are four other tech companies currently applying for their transportation network vehicle services (TNVS) registration, and that Micab will compete with all of them to provide the best service to our country's passengers.
Through our shared competition, we will drive one another to innovate for our country, a task we should take to with the same fire that former Uber CEO Travis Kalanick displayed at a fireside chat at TechCrunch Disrupt in 2012. When asked whether he wanted to quash his competitors, he replied, "If there wasn't competition, what's the purpose? Let's have some fun and make the world a better place, but at the same time, I'm bringing it on. I'm not sleeping."
ADVERTISEMENT - CONTINUE READING BELOW
*****
Eddie Ybañez is the CEO and co-founder of taxi-hailing application MiCab, which recently expanded into Manila from its headquarters in Cebu