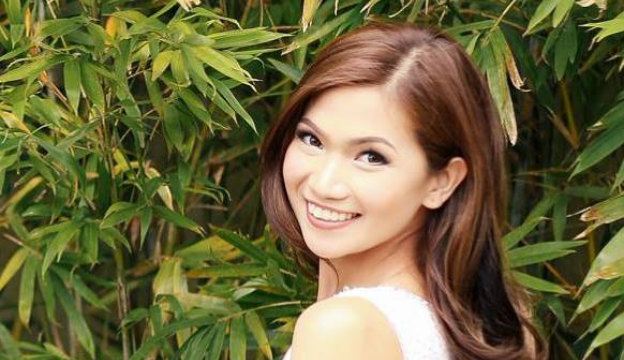 Denise Aquino was granted a 3-year fashion design scholarship by the Japanese government in 2009 that immersed her into a head-to-toe fashion culture in Japan.  
She discovered hair extensions as a fashion accessory and that Japanese women can change their hair styles on almost a daily basis just like changing bags, shoes, or jewelry. When she returned home, Aquino launched TOKYO POSH as the first premium hair extensions studio in the Philippines, targeting fashionable Filipinas.
ADVERTISEMENT - CONTINUE READING BELOW
Q: Why the name TOKYO POSH?
A: I decided on the name TOKYO POSH because I really wanted the brand name to reflect my journey and the city where I discovered hair extensions. I also thought that TOKYO connoted fashion, high quality, and being avant-garde, which are traits I also wanted the brand to have as its foundation. POSH on the other hand, while being another key descriptor of the brand, actually started out as an acronym I coined for all types of hair pieces, P.O.S.H. stood for Put On Styled Hair, given that our extensions are already styled pieces which when worn, instantly change one's look and disposition—no need for any blow dry, iron, or curl!  
Q: What's the psychology behind putting on hair extensions?
A: While it is easy enough to switch from trend to trend on a daily basis with fashion, it is much harder to change one's hairstyle on a daily, or even seasonal basis. That's where TOKYO POSH comes in. Hair extensions give instant gratification and long-lasting satisfaction without the commitment of going to a hair stylist or actually cutting your hair. Unlike facials/peels or liposuctions or losing weight programs, hair extensions are instant, have no down or recovery time, yet the same uplifting and confidence building effect is the same for women. All we women want is an instant pick-me-up change every so often to brighten our disposition and empower us and that is what we get from hair extensions.
ADVERTISEMENT - CONTINUE READING BELOW
They also say hair is a woman's crowning glory. It is true. If a woman's hair is beautiful, even if she has no makeup or she is not dressed so well, she feels beautiful, and you see it in her confidence when she walks inside a room. I have personally witnessed firsthand how celebrities, beauty queens, and society mavens regarded as the most beautiful women in the Philippines have fallen in love, if not have become addicted to TOKYO POSH. It truly is the most fulfilling feeling when clients come up to me or when they email, telling me how through TOKYO POSH and having beautiful hair, they were able to get that all important uplifting feeling and extra confidence that helped them get through a divorce, meet the man of their dreams, or even land a movie role they have been aiming for.
ADVERTISEMENT - CONTINUE READING BELOW
Q: What are the challenges in the hair extensions or 'wigs' business?
A: To be honest, especially in the beginning, it was very hard to introduce this new product category to the Philippines. The prevailing image of hair pieces is that they are for people who have hair loss problems due to sickness/age, or for women who are joining beauty pageants. The primary challenge was how to market and distribute extensions in a way that would overcome this stigma. I had to find a way to change consumer mindset to one that saw hair pieces as fashion accessories that every woman should have, and not as last resort solutions for those with no hair. The very first step was to veer away from using the term "wig" and instead highlight the term "extensions" which was in general a relatively new term.
ADVERTISEMENT - CONTINUE READING BELOW
When I started in 2009, another challenge was setting up shop. I really wanted to have a legitimate store where women could try on the extensions comfortably. Because it was a completely new category / brand, I had no one to benchmark it against, I had no pegs, I had to decide and dictate everything, from the look to the packaging to the pricing, all on my own. It was also a great challenge to convince skeptical shopping mall management teams to grant me a space in their establishments. I had to convince them of the potential of the category and sell them a vision of how the brand would be executed. 
It is the same with getting endorsers. Who would want to endorse something that may be misconstrued as wigs? It is a bit embarrassing to admit but when we opened our first store in SM Hypermart beside Tiendesitas (in Pasig City), I had to use myself as the model for our collaterals. It was tough for an introvert like me, but as an entrepreneur I have to be willing to get my hands dirty and do a little bit of everything. It took some time for me to show proof of concept and product quality, but after a year of operation.
ADVERTISEMENT - CONTINUE READING BELOW
When we opened our Rockwell Powerplant store in 2010, we were able to get our first celebrity endorser, Cheska Garcia-Kramer, who did a product video and collateral shoot for us. Since then, we have had several high profile celebrities and beauty queens endorse and promote us, with the likes of Anne Curtis, Jessy Mendiola, and Bela Padilla all highlighting Tokyo Posh in our official campaigns as well as in their personal social media accounts.
For complete transcript as well as interviews with other thought leaders, please log on to www.josiahgo.com.
*****
JOSIAH GO is the chairman of Day 8 Business Academy for SMEs and Waters Philippines.