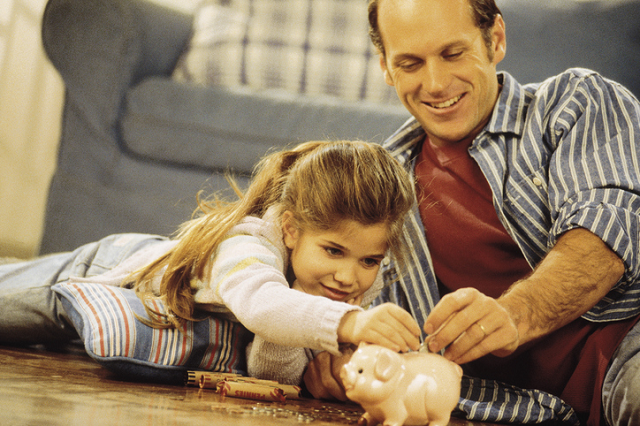 Investing 101 tells you: The more diversified your investment portfolio, the safer your money.
A few months ago, I found myself playing bingo. With five cards in front of me, and as each and every letter-number combination was called out, more and more of my numbers were being marked. Very soon, I had won! Bingo!
ADVERTISEMENT - CONTINUE READING BELOW
Then it hit me. Bingo is like investing: The more cards you have in front of you, the more chances of making money. Just like in investing—going for different types of assets will eventually give you wins, even though some others take a hit.
Portfolio management
Managing an investment portfolio takes work. First, you should look at all your assets. Where are they invested in, and how much is the market value? Usually, these can be grouped into major categories and sub-categories:
Checking / savings accounts
Time deposits
Money market funds
Fixed income (fixed income funds)
Bonds (Corporate bonds, government bonds, preferred shares)
Equities (Equity-laced funds, equity/stock funds, balanced funds)
Real estate (condominium units, land, buildings)
Commodities (gold, art, etc.)
After listing, make a pie chart so that you can see the mix of your investment portfolio. For a lot of people doing it for the first time, this can be an eye-opener.
ADVERTISEMENT - CONTINUE READING BELOW
You may find that a majority of your assets are concentrated in just one class—perhaps real estate—making your portfolio very illiquid in times of need. Or, you may just be stashing away money in bank products that yield virtually nothing at all. At the other end of the spectrum, your portfolio might be too risky, with almost everything in the stock market.
Where to invest
How should you diversify, then?
We, financial planners, recommend that investing be goals-based: You should invest in instruments that would provide cash in the most optimal way possible, when you need it. There is no such thing as a "best investment"—only the best investment that is relevant to a specific goal.
For instance, stock market investments are best for money needed in the long term, say, 10 years or more. But for money needed in five to seven years, balanced funds are more appropriate.
ADVERTISEMENT - CONTINUE READING BELOW
While money needed within five years are best kept in very conservative funds like bank accounts and money market funds. Investing in real estate, through rental income, is good for those who are retired.
I mentioned "optimal" investing. "Optimal" simply means that the risk and returns are balanced in such a way that you get the highest possible return while minimizing the risk involved.
For instance, when investing in stocks, buying shares in one company might give the highest return, but it can also be riskiest with the biggest losses. Similarly, you can build your portfolio with a level of return that is almost as good, but without having to take more risk. Just think of it this way: Given that Portfolio A and Portfolio B have a different mix of stocks, giving the same level of return, but Portfolio B is more risky, which would you choose?
A further example: Concentrating your investments in two or five stocks can give spectacular returns, but this may be all too risky. If you become too concentrated on one sector—or worse, these stocks move in the same direction—then you are in big trouble. If they go up, they go up together. When they go down, they do it together, too—and with them, your money.
ADVERTISEMENT - CONTINUE READING BELOW
Diversify
Which then brings us to one major principle in investing: Invest in assets that move in opposite directions or in investment jargon, "invest in negatively correlated assets." This investment principle will give you leeway as, whenever the market goes down, you still win because not all of your money is invested in one kind of asset.
Some investments may go down, but others will invariably go up, making up for your losses. The gains might still provide you with income as you wait for the other investments to recover. Why should you invest this way? Well, consider the alternative: If you put your money in investments that move in the same direction, once the market goes down, all your investments go down with it, simultaneously. And if they stay down, then all your money is there, in the red, bleeding.
I had that experience once. During the bull market of 2006 to 2007, I was very aggressive in investing—I invested half of my salary in the stock market. The market was up, so I made a lot of profit. But the 2008 crash came—and the value of my investments shrank by half.
ADVERTISEMENT - CONTINUE READING BELOW
To complicate matters, it was during the same period that my dad fell ill and had to be put in ICU for two weeks. Plus, I had my wedding to organize. So I was forced to withdraw my investments at a time when the market was down. I did not pull out everything, as I knew that the market would go up again eventually; but I did take on losses with those withdrawals. Good thing my dad recovered and, since my wedding was slated in late 2009, the investment I had left was able to recover. But from that experience, I learned the importance of diversification the hard way.
As they say, "Do not put all your eggs in one basket." Diversify—scatter your investments and assets. And as you watch them grow and enjoy the profits, you too can say "Bingo!"
*****
Rienzie P. Biolena is a registered financial planner of RFP Philippines, a professional group of financial planners in the country. He is also an accredited investment fiduciary of Pennsylvania-based fi360 and an international member of the Financial Planning Association, the largest association of financial planners in the US. You may reach Rienzie via his Facebook account, or on Twitter (@rbiolena).
ADVERTISEMENT - CONTINUE READING BELOW
This article was originally published in the August 2015 issue of Entrepreneur Philippines magazine.