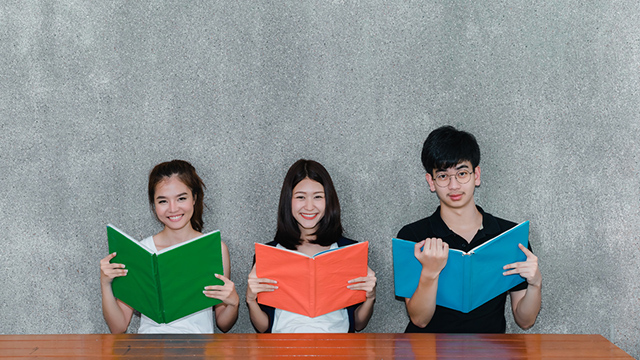 In the Philippines, having a master's degree from developed countries is still seen as a big ticket to higher-paying jobs and maybe even a career abroad. If you are determined to study abroad and you don't know where to start, going to an education counseling center should be your first step.
Searching for schools and scholarships can be overwhelming and these centers can help steer you to the right direction. The best part is many of these centers offer their services for free. Here are some of the education counseling centers you should check out in your quest to higher learning.
1. United Kingdom Education Advisory Service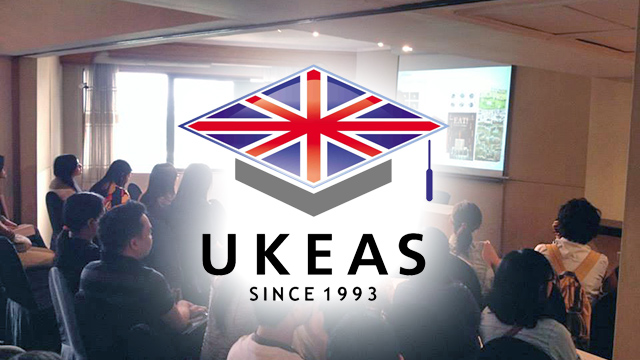 ADVERTISEMENT - CONTINUE READING BELOW
Address: Unit 301 GC Corporate Plaza, 150 Legazpi Street, Legazpi Village, Makati City
Contact number: (02) 940-9525
Countries: UK, Ireland
UKEAS is an education consultancy which provides free and impartial counselling and application services for international students wishing to study at high schools, colleges and universities in the United Kingdom. They offer free counseling services, free application service, online application and portal, International English Language Testing System (IELTS) preparation, pre-departure briefing and meeting school representatives. They also help their students look for scholarships and accommodations abroad.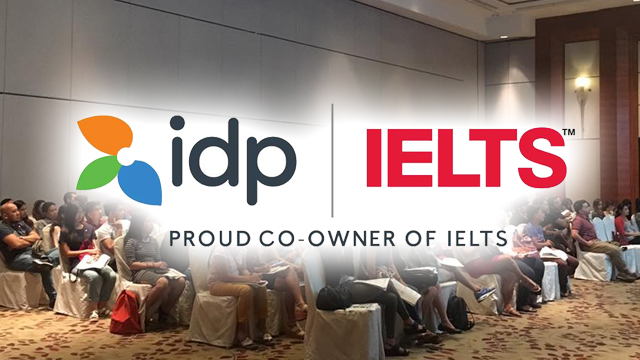 ADVERTISEMENT - CONTINUE READING BELOW
Address: 16F Marco Polo Ortigas Manila Sapphire Road, Ortigas Center, Pasig
Contact number: (02) 535-3320
Countries: UK, Australia, USA, Canada, New Zealand
IDP Education is a world leader in international student placement services. With a network of over 100 international student placement centers, they have a global presence in more than 32 countries. Aside from student placement services, they are also a co-owner of IELTS. They also run English teaching schools in Vietnam, Cambodia and Thailand.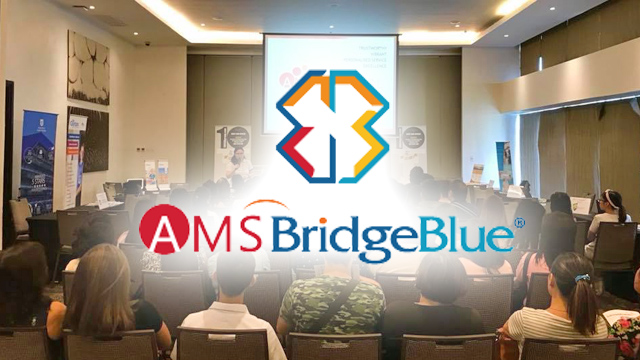 ADVERTISEMENT - CONTINUE READING BELOW
Address: 2F Aguirre Building, 108 Dela Costa Street, Salcedo Village, Makati City
Contact number: (02) 817-0240
Countries: Australia, UK, USA, Canada, New Zealand
AMS Bridge Blue is a global agency for education, migration, and internship. Their Head Office is located in Sydney, Australia and they have over 400 Education Providers around the world. Their expert teams of academic consultants and admissions staff are fluent in over 20 different languages.
4. Counselors for Immigration and International Studies 
ADVERTISEMENT - CONTINUE READING BELOW
Address: Suite 605 Taipan Place Building, Emerald Avenue, Ortigas, Pasig
Contact number: (02) 634 1089
Countries: USA, Canada, Australia, New Zealand
Counselors for Immigration and International Services is a group of educational consultants in the Philippines that provide world-class services for young Filipinos who are seeking to work and study abroad. They promise that they are available 24/7 and their services include free educational consultation, career coaching, school coordination, visa application processing, travel and accommodations arrangements and pre-departure briefing.
5. AECC Overseas Education Consultants in the Philippines
ADVERTISEMENT - CONTINUE READING BELOW
Address: 2F L & R Building, 1018 Arnaiz Avenue, Makati City
Contact number: (02) 232-9142 for Manila (032) 256-1420 for Cebu (034) 474-2338 for Bacolod (083) 554-0170 for Gensan
Countries: Australia, Canada, New Zealand, USA
AECC Global offers student placement services and Pearson Test of English (PTE) Academic Test preparation to universities in Australia, New Zealand, Canada and US. As an official partner of the institutions, they offer free student consultation, school application, student visa assistance and travel or accommodation assistance.
AECC Global is also the official voucher reseller of PTE Academic, the leading computer-based English test for studying abroad and immigration.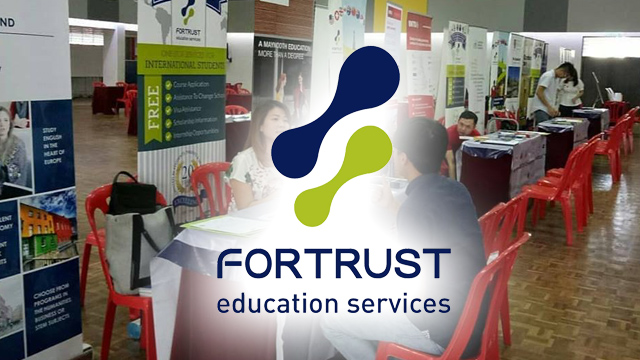 ADVERTISEMENT - CONTINUE READING BELOW
Address: Unit 1, 5F, Liberty Building, Arnaiz Avenue, Makati City
Contact number: (02) 551-2542
Countries: US, New Zealand, Canada, UK, Australia, Malaysia
Established in 1994 in Sydney, Australia, Fortrust Education Services is a leading edge education agency in the delivery of services and the marketing of quality educational institutions to international students. They offer education consultation, travel arrangement, accommodation arrangement, visa processing administration, English test simulation and profiling tests.
7. AUG Students Services Philippines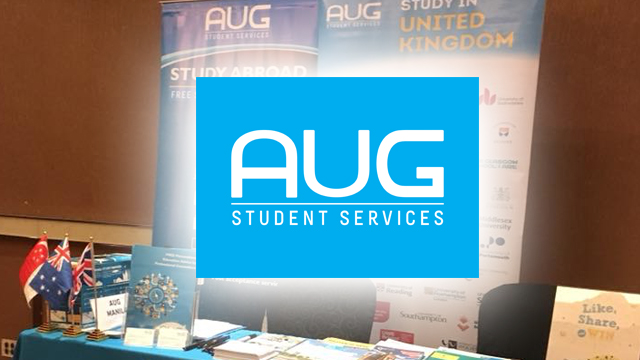 ADVERTISEMENT - CONTINUE READING BELOW
Address: GF E-Square Building, 416 Ortigas Avenue, San Juan City
Contact number: (02) 655-8800
Countries: Australia, UK, Switzerland, USA, Malaysia, Singapore, Ireland
Since its establishment in 1995, AUG (AusEd UniEd Group) has come to be regarded as one of the most well-established, ethical and renowned professional educational consulting companies, placing students in reputable educational institutions around the world each year. AUG acts as a liaison between students and preferred education institutions to place students into the best possible course and institution to suit their education and career goals. They also do distance counseling, meaning you don't have to meet your counselor face-to-face when communicating with them.
Here are a few general guidelines when you plan to study abroad:
1. Most of these schools will require you to submit an evidence of English proficiency. This means you have to take the IELTS Academic, TOEFL (Test of English as a Foreign Language) or PTE, which are standardized English exams. Be ready to shell out around Php10,000. These exams have written and speaking parts. If you're not confident about your English skills, you can also enroll yourself in a review center. You may also self-study. The British Council, for example, has review materials in their office. Once you sign up to take the IELTS with them, you are free to use these review materials.
ADVERTISEMENT - CONTINUE READING BELOW
2. When applying for a visa, you will be asked to submit your bank statements as proof that you can support yourself. If you're not fortunate to get a scholarship, you have to be ready to present funds that total your tuition and living expenses for the duration of your study. Embassies or consulates usually require six months' worth of bank statements which means that you can't move your funds to one account at the last minute. You may also opt to have a relative as a sponsor, who can help you with your funding. This sponsor will also be required to submit his or her bank statements and you must show that you are related to them.
3. When you apply for your graduate studies, it is better to choose a master's degree that is related to your undergraduate course or work experience. Not only will you have a higher chance of getting accepted, you will also have an easier time applying for a visa. Some countries would require you to explain why you chose a course not related to your previous study in case you choose a different course.
ADVERTISEMENT - CONTINUE READING BELOW
4. There are countries like Australia and Canada that allow students to work part-time jobs for a minimum number of hours while they are studying full time. Make sure to research the average pay per hour for part-time workers in your destination country. Some universities also offer help in terms of placing their students in part-time jobs.
5.  A lot of Filipinos would choose a country where they have a relative. Don't be afraid to choose a country where you don't know anyone because Filipino communities exist practically everywhere in the world. You can also ask help from alumni from your old university who have networks around the globe. These education counseling centers also organize social nights where departing students can meet alumni from countries where they are going. 
*****
Nicai is the marketing head of Rising Tide, a technology solutions company. She is also the Manila Bureau Manager of Probe Media Foundation's Mulat Pinoy-Kabataan News Network and a regular contributor for SPOT.ph. Follow her on Twitter, @nicaideguzman, and LinkedIn
ADVERTISEMENT - CONTINUE READING BELOW