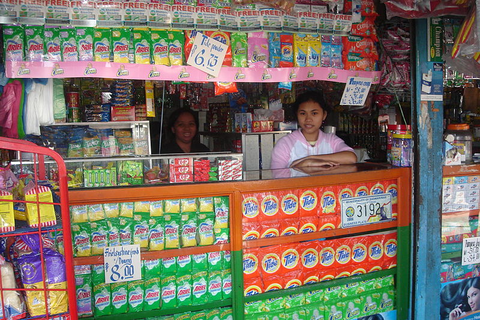 <>For some successful entrepreneurs today, becoming financially free is enough as motivation. Not surprisingly, some of the big-time earners nowadays are already stressed out from lengthy hours of work.
Businessman Butch Salvador is one of the exceptions. You might be surprised that this 45-year-old businessman is doing almost nothing even if he owns a number of active businesses. He has adopted a unique strategy: he hires the best and most trustworthy managers and let them run his businesses.
For him, reaching that point when all his assets – with fewer liabilities – are paying off is happiness. In a recent briefing session commissioned and facilitated by the Department of Trade and Industry (DTI), Salvador explained the nature of liabilities and why many Filipinos indulge in it.
He explained it simply: Liabilities are the things you spend without getting your money back. Salvador thinks that Filipinos usually can't let go of the bad habit of impulsive shopping. "We buy things as much as we can afford them in belief that quality products come with high prices. Money, as we know it, just come and go pretty much like that. Money is not everything but it is something," he said.
Salvador asserts that our day-to-day lifestyle hugely depends on price tags. From the food that we eat to the clothes we wear, almost everything comes with barcodes and numbers. Thus, pricing for him is one of the most important tasks in business management. But, as he said, there is no exact right formula for pricing. Though, here are the things that have to be considered:
Labor.
  Consider your manpower. As much as possible, hire people who you know are well-acquainted to the job. In setting a product price, the cost of labor should be accounted for. This means that you have to add the charge to the total cost of the merchandise so your production remains profitable.

Materials.
Know your resources. Make all the listings of everything you will need in your production process from the raw materials to the final product. These all add up to the total pricing.
Quantity and demand.
Make an estimate of how many pieces of goods you need to manufacture or the services you ought to provide. Base the demand projected for the current market. As a rule of thumb in economics, the higher the demand rises, the lesser the cost gets.
Time.
Track down the stock exchange trading so you can predict and study the trend. Prices of goods and services vary over time sporadically.
Distance.
Take note of how far you are going to deliver your product. Of course, another thing to consider is the type of goods you transport.
Marketing.
A business without marketing is dead. Marketing makes your business sell through word of mouth. Aside from a good strategy, marketing is an investment, too.
Profit.
This is the financial revenue you wish to gain from your business. Basically, this depends on your target profit. Be reasonable and compare your pricing with other existing price indexes in the market.
Competition.
In the real business world, there is intense competition. Thus, good neighbors before become enemies and siblings turn out to be rivals. Competition is tough and it gets even tougher on the cost of products and services. Study what clicks to consumers and what does not. Winning the competition is determined by how creative and unique your ideas are.
Pricing is not automatically set for you – you set it yourself with so many factors to consider. It is you, as the producer, who set the price right.
ADVERTISEMENT - CONTINUE READING BELOW