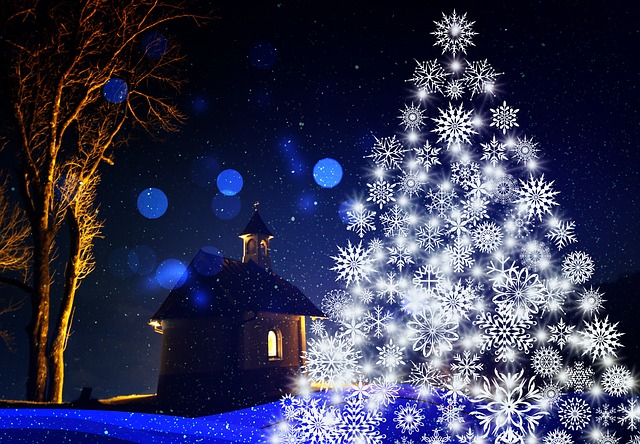 Filipinos are known all over the world for having the longest celebration of Christmas. We usually prepare for the season as soon as the '-ber' months come (starting in September).

What makes Christmas in the Philippines more special? Aside from the merry-makings and the naturally festive atmosphere, family gatherings give more meaning to local Yuletide celebrations.

It's the time of the year when good vibes fill the air. Psychic and feng shui expert Master Hans Cua believes that we can make this season more positive with the help of feng shui. "The practice is all about bringing good chi (cosmic energy) into our lives. Christmas is a perfect time to invite prosperity into our homes. We can put feng shui touches into our holiday," he says.

Here are some recommended feng shui practices that local households (especially believers) may observe.

The Christmas tree
In general, trees symbolize abundance in feng shui. That is because green is a color that is naturally associated to wealth. The evergreen tree is an epitome of affluence that lasts a very long time. Master Hans emphasizes that Christmas trees should be taller than the tallest person living in the house to boost the luck it brings. Tree decors are musts because the grander and more colorful the tree is, the more positive the chi it brings in.
ADVERTISEMENT - CONTINUE READING BELOW
Christmas gifts
Master Hans warns people against displaying 'faux' gift boxes beneath the Christmas tree. "In feng shui, empty boxes are just shells. A hollow container logically symbolizes zero abundance. Thus, gifts displayed under the Christmas tree must contain any item within them."

 
Christmas balls
When decorating the tree with colorful balls, you should observe the Five-Element formula. Here's a quick guide on the five colors that represent every important element:

Fire – red, yellow, orange, or pink
Water – blue or purple
Metal – gold or silver
Wood – green
Earth – crystal or stones

 
Bright lights
If you love your Christmas tree with Christmas lights all over it, you are observing proper feng shui, according to the feng shui expert. "Light symbolizes 'yang' energy. It should be lively and vibrant to make people bubbly and social." He recommends putting more lights on the tree. Christmas lights around or near the main door also attracts positive chi. Lighted parols are equally ideal.

As the nation observes Christmas, Master Hans has one last reminder to those who are religiously following and observing feng shui. "Even as we invite prosperity, we must not forget the reason for the season."
ADVERTISEMENT - CONTINUE READING BELOW
For feng shui-based consultations and advice, visit Master Hanz Cua in his shop, 8 Treasures: House of Mystical Charms, located at Level 1 EDSA Shangri-La Plaza.