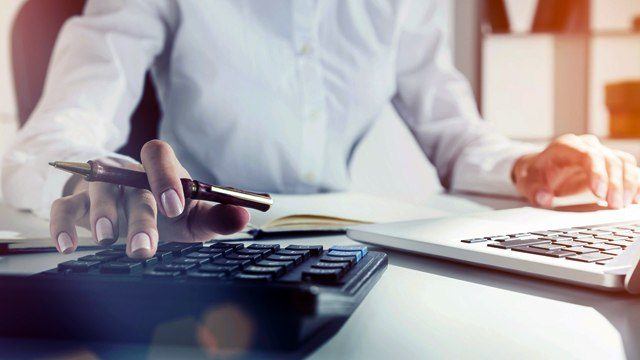 Q: I  started a business six months ago. I handle the bookkeeping tasks of the business by using an online accounting software. While I find the encoding manageable, I am not sure if I am doing the right thing since I am not an accountant. What are the possible mistakes that I should watch out for? – Rolan by email 
ADVERTISEMENT - CONTINUE READING BELOW
A: Every startup founder, no matter how successful their business is, needs to have a financial report to help him evaluate how the business has performed financially and make decisions for the future.
Financial reports are also important when you want to update your investors about the financial health and profitability of the business. You can also use your financial report when you need to apply for a loan from the bank or raise additional capital from investors.
The profit and loss statement is the most basic financial report you must have because this is where you can find whether the business has been profitable or not. More than this, you also need to see the financial condition of the business. This financial report is the balance sheet, where you can see how the assets of the business have been financed.
Another financial report, the cash flow statement, can help you analyze which cash flows generated by the business financed which type of expenditures. For example, you can generate cash flows from the operations to pay your overhead expenses, but you can also generate cash flows from loans or investments to finance your expansion.
ADVERTISEMENT - CONTINUE READING BELOW
The bookkeeping process, where you record all transactions of the business, is critical to the success of the financial report preparation. Bookkeeping errors, small or large, could spell doom, while accounting books in tip-top shape could give one a clear picture of a business's fiscal situation. Here are the five bookkeeping mistakes every entrepreneur should avoid:
1. Failing to prepare a Bank Reconciliation
The objective of preparing a Bank Reconciliation is to detect any discrepancies that may arise between the amount of cash that is reported in your accounting books and the amount of cash that is in your bank statement. Such discrepancies may be due to timing differences or errors that may have been committed on your part or the bank.
Startup founders often run their accounting on cash basis, where cash movements are regarded as indicators of profitability. They monitor actual cash collections and disbursements but do not reconcile transactions the bank makes to their account. Such bank transactions can be checks that you issued but not yet cashed by your supplier, interest income or expenses, or bounced checks. When you fail to reconcile, the cash that appears in your balance sheet may be inaccurate.
ADVERTISEMENT - CONTINUE READING BELOW
2. Failing to prepare a proper chart of accounts
A chart of accounts is a tool for gathering and organizing different types of business information. Making meaningful business decisions out of raw data depends on how well you designed your chart of accounts. 
Business information without proper account titles may lead the bookkeeper to place similar expenses under one account title. For example, expenses for gasoline, meals and meetings may be booked under representation expense account when this could be properly classified under three different account titles, namely transportation expenses, employee benefits and representation expenses.   
3. Failing to monitor liquidation of advances
When you give money to an employee to be used for business purposes, let's say as allowance for meeting clients or organizing a marketing event, the amount must be repaid if not spent. Otherwise, it should be accounted for with supporting invoices.
In bookkeeping, when money is given to an employee, this is recorded under the Employee Advances account. Once the amount is liquidated, the account is discharged to expenses accordingly.
ADVERTISEMENT - CONTINUE READING BELOW
This Employee Advances account is one of the most abused accounts, as borrowers normally fail to account for their disbursements on time. Bookkeepers make the mistake of keeping the advances unaccounted for some time without making follow-ups.  
One way to solve this is to put a policy where an employee must settle his/her advances after a certain number of days. Let's say in three days' time, all expenses made must be accounted for and any excess returned. If not, the unsettled advances will be deducted against the employee's salary.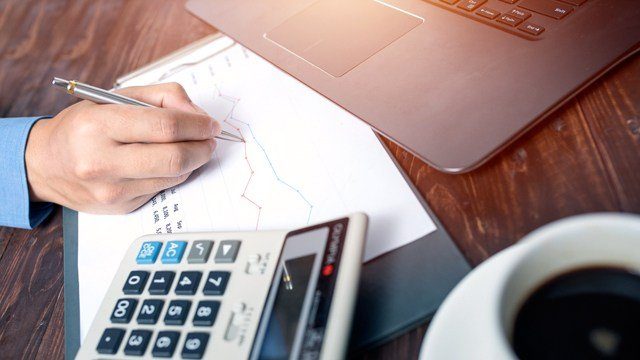 ADVERTISEMENT - CONTINUE READING BELOW
4. Failing to verify supporting source documents
Accounting errors occur when the source documents are not verified. For example, as a result of incorrect supporting papers, mistakes usually occur on the dates of purchase orders, delivery receipts and receiving reports, resulting in delays in expense reporting.
Sometimes, erroneous supporting documents also become a source of fraud. Supporting documents that were previously used to claim for payment of certain expenses may be recycled. It is important in bookkeeping that for every transaction that is recorded, only valid supporting document must be considered.
One way to reduce the risk of improperly recording transactions is to pre-number supporting documents to control risk of abuse. Another approach is to audit regularly transactions to see if they are properly supported.
5. Failing to keep effective communication with the bookkeeper
A startup founder must inform his bookkeeper of transactions that could significantly change the way they are recorded in the book. If a bookkeeper is handling your financial reporting, it is important that there is proper understanding between you on how some specific transactions can affect financial reporting.
ADVERTISEMENT - CONTINUE READING BELOW
For example, you may have verbally agreed with your customer to write-off his account receivable in exchange for services that he will give you. For the bookkeeper, this may not be sufficient to prompt a write-off without written instructions or an agreement to support the transaction.
One surefire way to avoid committing these mistakes is to have a good grasp of sound bookkeeping practices. One can hone his skills by attending seminars, taking short bookkeeping courses, or getting qualified professionals like a Certified Bookkeeper to assist you.  
Bookkeepers, on the other hand, must also keep abreast of the latest tax laws and practices, because as they always say, no transaction ever takes place if it's not on paper.
*****
Henry Ong, RFP, is president of Business Sense Financial Advisors. Email Henry for business advice hong@businesssense.com.ph or follow him on Twitter @henryong888