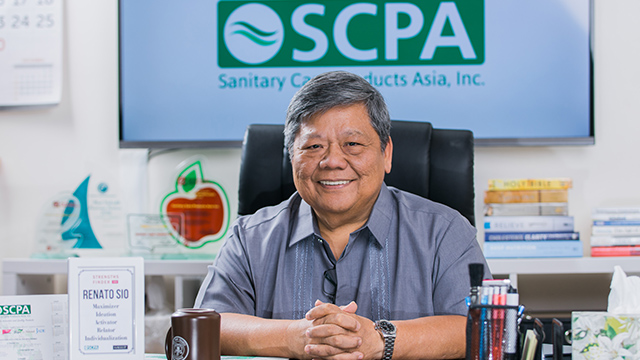 Renato Sio is the founder of Sanicare, the largest tissue paper producer in the country with 500 million toilet paper rolls a month and over 1,000 employees
Renato Sio was a management executive of one of the largest paper mills in the country when he decided to retire and follow his passion to become an entrepreneur.
ADVERTISEMENT - CONTINUE READING BELOW
During that time, Sio, who had been in the paper industry for over 20 years, saw the opportunity to produce and sell tissue paper products when the government lifted the tariffs on imported paper raw materials.
At 45 years old, Sio used his retirement pay to invest in a tissue paper manufacturing machine to do toll production for a few supermarket clients.
But only two years after the business was set up, the Asian financial crisis came and caught Sio by surprise. Rising bad debts and losses from the peso depreciation wiped out all Sio's capital in the business. 
The financial loss was so devastating that he almost closed down his company.  But despite the huge setback, Sio refused to give up.
He tried to look for investors to help him recapitalize the business but no one was interested until one bank gave him a small line of credit, which he used to support his working capital needs.
ADVERTISEMENT - CONTINUE READING BELOW
It took 14 years of financial struggle for Sio to rebuild his company, relying on the limited cash resources he had to expand the business until in 2010 when he declared his first dividends.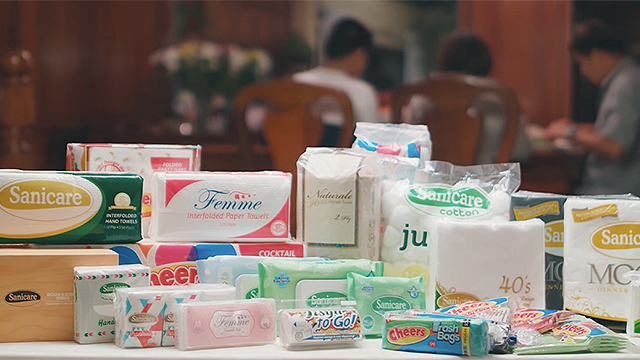 Besides Sanicare and Tisyu, the company's brands, which focuse on specific market segments, include Cheers, Femme, Naturale and Jade
ADVERTISEMENT - CONTINUE READING BELOW
During this period, Sio began introducing his own brands called Sanicare and Tisyu in the market, which became highly successful. Other brands focusing on specific market segments such as Cheers, Femme, Naturale and Jade later followed.
Today, Sio has grown his Sanicare company to be the largest tissue paper producer in the country with 500 million toilet paper rolls a month and over 1,000 employees.
How did Sio build the business amidst financial constraints and become the king of toilet paper? How did he survive and eventually overcome the competition from the multinational giants with a dominant market share today?
Here are the five business lessons every entrepreneur must learn from Renato Sio, the founder of Sanicare Tissue Products:
1. Know how to sacrifice the present for the future
There is a familiar quote that says self-discipline is often disguised as short-term pain, which often leads to long-term gains. Very often, people make the mistake of getting immediate gratification in exchange for financial pain in the future.
ADVERTISEMENT - CONTINUE READING BELOW
When Sio transitioned from a successful corporate executive to an entrepreneur, he knew that he had to sacrifice things that he used to enjoy in order to focus on the future. 
"I had to ask my children and told them that I was leaving the corporate job which was paying me so well to put up a small business," he says. "Because I needed to save, I told my children that we needed to postpone our weekly eating out and overseas vacations from there on.
"I also stopped playing golf for five years when I was starting the business because I did not have the time. I was the one running the factory, thinking of sales and calling on major customers for follow-up.
"I was doing everything. Everyone in my family did their share of sacrifice. It was a major lifestyle change."
2. Know how to persist and move forward
No matter how good your business plan is there will always be possibilities that things will not go as planned, but if you are focused on what you want to achieve, you can always overcome potential failures and adjust accordingly.
ADVERTISEMENT - CONTINUE READING BELOW
"I knew that when I started this business, this could fall on my face," he says. "At that time, I had around 20 people and some of them were my colleagues from my previous job who came to join me.
"How can you close the company when you have so many people relying on you? I thought that we will make it work no matter what. How can I turn back on my employees that time? I could not tell them 'Sorry ha? Sarado na 'ko, wala na kayo trabaho' (Sorry, we're closing. You don't have a job anymore). During those times, I just worked hard. I was working long hours. I would see bankers in the afternoon up to late night and I would wake up early morning to see customers."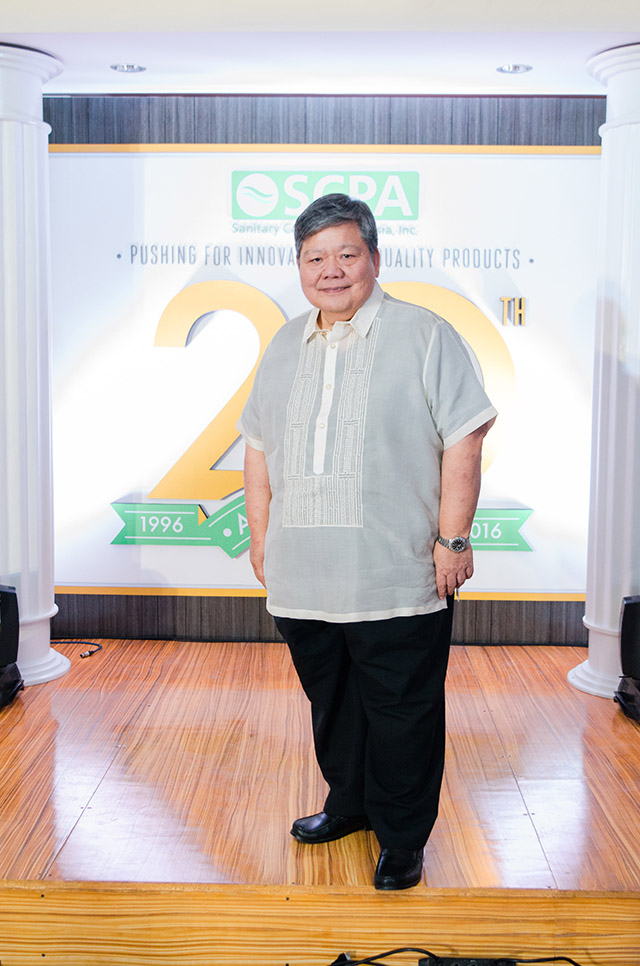 ADVERTISEMENT - CONTINUE READING BELOW
"I was doing everything," Sio says about growing his company. "Everyone in my family did their share of sacrifice. It was a major lifestyle change"
3. Know how to make your product stand out from competition
One way to beat your competition is by having a unique selling proposition. How do you position your product in your customers' mind? What value do you want to offer that your competitors don't?
"When we started, we were a very small startup in a market that was dominated by two multinational giants. Our only weapon at that time was the quality of our product," Sio says. "We were growing at the rate of how much cash we were able to collect but our main advantage was the quality of our paper which we sourced from the best paper mill.
"We chose carefully our paper raw materials and made sure that it is free of chemicals and very hygienic. Our customers who were mostly housewives would always compare our product with that of our competitors."
ADVERTISEMENT - CONTINUE READING BELOW
4. Know how to set right pricing that will win more customers
Competitive pricing is not all about underpricing your competitors. It is about having an understanding of the competition and knowing how you can offer the best value for your customers.
"When we started offering our own brand to the supermarkets, I did not have any idea how much our costing was," Sio says. "What I did was to get the price list of our competitors and multiplied it by 60 percent.
"Because we only knew our costing for producing house brands but not for retail products so when we priced our products at 40 percent lower than our competitors, our price was still competitive. That's how confident I was at the time. I thought that if I would offer a quality product at a much lower price, the supermarkets would entertain us because of the volume we can generate."
ADVERTISEMENT - CONTINUE READING BELOW
5. Know what your customers want so you can sell more effectively
Understanding your market can help you identify the needs that you hope your product can serve. When you know what they like, you can sell better by developing a more effective marketing strategy.
"There are two kinds of customers," Sio says. "Those that like to crumple the paper and those that like to fold when using it. Those who fold the tissue paper like our Sanicare brand because it takes only two folds to get the desired thickness while those who like to crumple, they use the Tisyu brand because it is soft and not too rough to use.
"When we first introduced the one-ply tissue paper, I noticed that our products were not moving very fast but when we tried the two-ply, our sales suddenly improved.
"Having seen that, I thought that the market wanted thicker paper so when we tried again with the three-ply, our sales simply shot up."
ADVERTISEMENT - CONTINUE READING BELOW
*****
Henry Ong, RFP, is president of Business Sense Financial Advisors. Email Henry for business advice hong@businesssense.com.ph or follow him on Twitter @henryong888