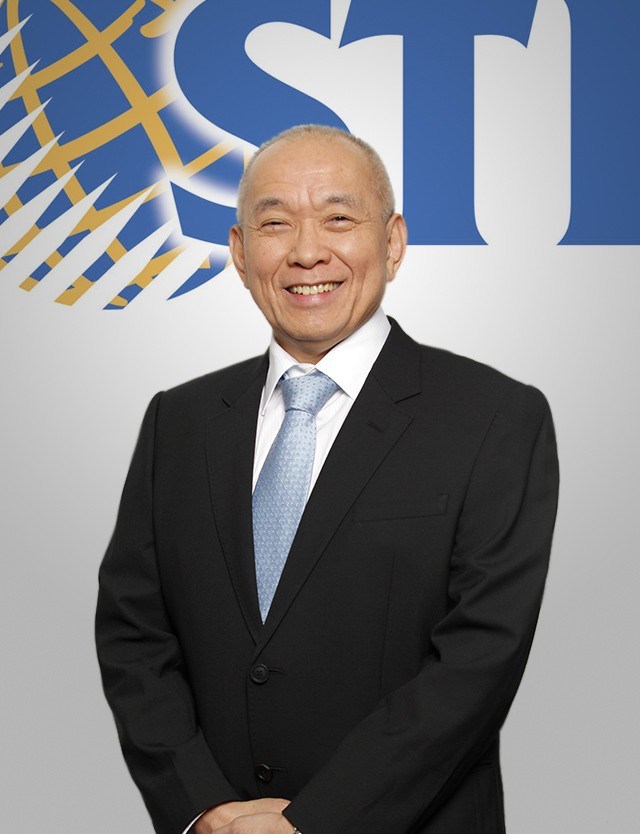 Eusebio Tanco grew up watching his family manage their textile business but never had the chance to experience running the day-to-day operations of their company.
He wanted to try his skills at managing his own company that he decided to buy into another textile company, thinking that his familiarity of the textile manufacturing would increase his chances to succeed.
ADVERTISEMENT - CONTINUE READING BELOW
But eight years later, Tanco realized that he made the wrong decision and decided to close down the business because the industry was not getting competitive.
Related Story: Which of the Biggest Universities are Making The Most Profits
At the time, Tanco happened to be a passive investor of STI group, which was facing serious cash flow problems. When he was asked to help the company, he used the proceeds from the closure of his textile business to infuse cash as additional investment in STI Group.
Tanco became more involved in supporting the business financially until he took control and bought out all the shareholders. Under the business leadership of Tanco, STI slowly recovered and became profitable again.
Today, STI is one of the largest education groups in the country with 76 schools spread across nationwide. The growth of STI also increased its market value at the stock market, which catapulted Tanco to enter this year's list of the 50 richest people in the Philippines for the first time according to Forbes magazine.
ADVERTISEMENT - CONTINUE READING BELOW
Here are the five business lessons every entrepreneur can learn from Eusebio Tanco, chairman of STI Education Systems Holdings:
1. Know when it is time to cut your losses
Opening a business can be tough but closing it can even be tougher. It takes a lot of guts to shut down a struggling business and admit that you made a mistake. But if you know when to quit, you may save yourself from further losses not only financially but emotionally. 
"It is easy to invest but it is hard to divest," says Tanco. "I was lucky I made the decision to divest. When we were in textile, many people did not divest, they just died naturally. Divestment should not be perceived as a weakness.
"There are investments that can go sour just as divestment could be right or wrong. It is a business call. In business, you must learn to divest. You must not get emotionally attached to it when you feel it is time to let go."
ADVERTISEMENT - CONTINUE READING BELOW
2. Know when to change your business model
When an old business model puts a company in an uncompetitive position, a radical change is needed to enable the company to deliver and capture the value of its services.
The business model of STI before Tanco acquired the company was to sell franchise areas in the provinces.
"When we took over, I didn't think that selling franchises was the way to make money. The first thing I asked myself was what do we want to be? Do we want to be a franchising company or do we want to be an educational management institution? You make money through recurring income from driving up enrollment and increasing your population.
"So when we decided to become an educational entity, I stopped franchising and started buying back all the major locations from franchisees," Tanco adds. "I also pumped in more capital into the company to expand and buy major schools."
ADVERTISEMENT - CONTINUE READING BELOW
Related Story:  How STI's Stock Price Surge Landed Eusebio Tanco in the Forbes 2017 Rich List
3. Know when to change your value proposition
When you need to differentiate from the competition, you need to create a compelling value proposition that will give your customer a good reason why they should buy from you.
Your value proposition must demonstrate that your product or services can help improve your customer's situation by providing specific benefits that your competitors do not have.
"The first time I looked at STI schools, I found them to be similar to those of our closest competitor," he says. "The schools were mostly inside old buildings. One school was even at the second floor of an apartment. So I said this was not the way education should be. I wanted to put up my own campuses with state-of-the-art facilities. I don't want to be in a wet market anymore.
ADVERTISEMENT - CONTINUE READING BELOW
"We also offered courses that are relevant to the market. You have to be relevant. Many of our educational institutions produce graduates that are a total mismatch with what the market needs. There is a big demand in the BPO sector and yet the supply is not there. You have to match demand with supply."
4. Know when to hire the right people for your team
Hiring the wrong person can lead to a lot of stress that may affect the progress of the business. An employee with a bad attitude can negatively affect other employees' performance that may slow down sales and increase expenses.
In order to build a sustainable business that can provide consistent customer experience, you need to have a team of competent and effective employees that adhere to your company vision and culture.
"It is difficult to find the right people," Tanco says. "It is a constant process to get the right people to make sure that they have the same mindset. It is not easy. It is always a challenge but we keep on looking for right people. Sometimes you have to groom from the inside. We have to keep evolving. We have to keep on changing."
ADVERTISEMENT - CONTINUE READING BELOW
5. Know when to learn from failures and move on
Failure is part of growing up. You will not able to build a successful business without experiencing some setbacks along the way. There will always be challenges that will push you to try to new approaches to solving problems.
When you learn to face your fear, you learn to face the issues. Failure gives you the opportunity to learn and become a better entrepreneur.  
"The biggest role my father played in my life is by knowing that he is always there for me. It is by knowing that there is somebody I can run to if I have problem, by knowing that somebody will pick me up when I fall. Just by the thought that there is someone to support me when I fail, I think that builds confidence that I can afford to make mistakes and learn."
*****
Henry Ong, RFP, is president of Business Sense Financial Advisors. Email Henry for business advice hong@businesssense.com.ph or follow him on Twitter @henryong888 
ADVERTISEMENT - CONTINUE READING BELOW