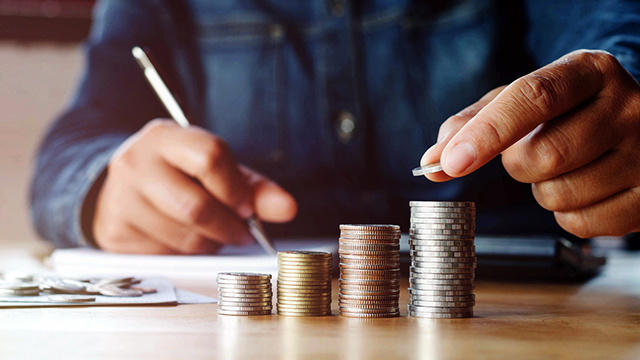 Q: I have a stable job that pays me a good salary but I can't seem to manage my monthly expenses. I always run out of cash. I have always planned to save money, but I don't know where to start. Can you advise me? – Ali, by email
ADVERTISEMENT - CONTINUE READING BELOW
It is not easy to save money when there is always pressure to spend on something. Sometimes it may not be your personal expense. It may be an emergency expense for a family member or a friend in need. Sometimes you feel that you need to spend to keep up with your peers when you go out together or buy something to impress others.
No one likes to admit they have financial issues. Some people would still carry on the same lavish lifestyle, no matter how late they are with their credit card dues. They are not worried and will act as if nothing is happening until the problem has turned into a serious crisis.
Money problems like these are too important to ignore. Most of the time, people do not want to think of their financial difficulties in order to avoid the emotional stress that comes along with. However, denying that there is financial problem developing early on may cause more anxieties in the future.
ADVERTISEMENT - CONTINUE READING BELOW
Are you always waiting for your salary to pay for your monthly expenses? Have you been missing your important loan payments lately? Do you always find yourself running out of cash a few days after receiving your salary? Do you sometimes worry that you will not be able to retire comfortably someday given your financial situation?
If you encounter issues like these, you may need to do some serious fixing to put your financial house in order. When you start to acknowledge that there is a problem that needs to be solved, you will start to appreciate the value of personal financial planning.
No matter how difficult your current financial situation is, if you try to break down the problem and come up with ways to resolve it, you will eventually succeed and achieve your financial goals in life.
Here are the steps you can follow to recharge your personal financial journey:
ADVERTISEMENT - CONTINUE READING BELOW
1. Discover and set your financial goals
What are your current financial needs? You may have some family obligations that require you to support your sibling's education or your parent's medical needs. Maybe you also have financial obligations, such as paying for your monthly housing amortization or credit card dues.
You also have future financial needs. You may be planning to move to a new house in few years. Or you may be planning to get married and start a new family. Whatever your financial needs in life, they serve as your financial goals that you need to achieve.
Financial needs can come in the form of short-term and long-term goals. Every goal has a deadline and price. You need to make your goal measurable and realistic.
2. Take control of your finances
Once you have identified your goals, you need to look at how you are managing your finances. How much do you keep from your monthly paycheck as savings? How do you prioritize your expenses? Maybe you can try to list down all your expense items and identify which ones are essential and non-essential. You can suspend the non-essential expenses and turn it into savings as much as possible.
ADVERTISEMENT - CONTINUE READING BELOW
Start developing the discipline of saving. You can start slowly by saving a small portion of your income and increasing it until you have adjusted your lifestyle to your spending pattern. If your savings are not enough, maybe you can look for a "sideline" to boost your income.
3. Grow your savings and plan your investments
When you save regularly, you will be able to accumulate a substantial savings fund at some point. Your money will not grow by keeping your savings in the bank. You need to invest it to make it grow.
But before you decide to invest, make sure that you set aside at least three months of your monthly expenses as your emergency fund out of your savings. You can invest the balance in various instruments such as stocks, money market and other investments that yield acceptable returns.
When you invest, come up with an asset allocation that is suitable to your needs. How much of your savings should be invested in stocks? How much should you invest in bonds or fixed income instruments? How much should you budget for rental property?
ADVERTISEMENT - CONTINUE READING BELOW
Your risk profile will dictate how you diversify your investments. Some people are more risk-aggressive so they aim for higher returns, but some are more conservative that they are comfortable with low-yielding and relatively safer investments. Maybe you are somewhere in between.
4. Commit to the plan and make it work
Once you have a personal financial plan, you must commit to implement it. One good way to help you execute your plan is to get someone to guide you. Ideally, you can get someone who is qualified to advise you or a Registered Financial Planner.
This is important to make you feel accountable to your promises. What are the possible scenarios in the future that may challenge your commitment? What problems might arise later on that may hinder you from achieving your goals?
When you have someone to guide you, it is easier to implement each plan for every goal as you navigate your financial journey.
ADVERTISEMENT - CONTINUE READING BELOW
5. Assess your plan and keep it flexible
Remember that setting goals is meant to provide you something to aim for. You may or may not achieve it but it should at least encourage you to move to the right direction.
It is important that you assess your plan regularly to make sure that it is working. You can check if the assumptions you put into your plan are still valid. For example, the peso-exchange rate may have changed from six months ago, therefore you may have to adjust your financial goals.
Your plan must be flexible enough that you can easily change your assumptions to keep up with changes in the market or your personal financial situation without significantly changing your investment agenda. 
For example, if you have assumed previously that stock prices are going to be strong this year but it turned out to be weak, you may have to take some actions to rebalance your portfolio. Or your monthly income may have increased so that you have more money to invest now than before, allowing you to expand your investment options.
ADVERTISEMENT - CONTINUE READING BELOW
*****
Henry Ong, RFP, is president of Business Sense Financial Advisors. Email Henry for business advice hong@businesssense.com.ph or follow him on Twitter @henryong888