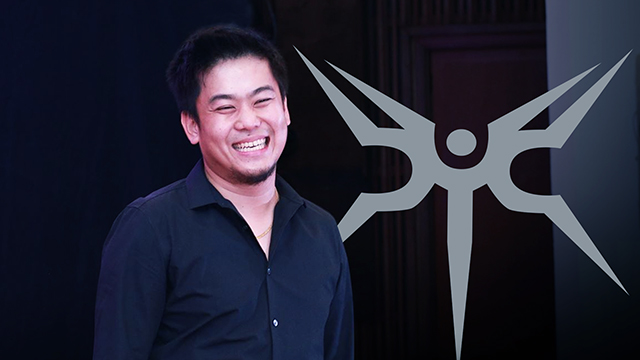 Ronald Robins used to spend four to eight hours a day playing online games in between breaks while attending classes at De La Salle University.
Robins, who played a multiplayer online battle arena game called Defense of the Ancients or Dota at the time, represented a team for the Philippines that competed regularly in international esports tournaments.
ADVERTISEMENT - CONTINUE READING BELOW
Every time there was a competition, Robins would bring his team to play at an internet café near their school, but they often complained of the poor quality of the computers and the gloomy environment of the place. 
Because of the inadequate facilities of internet cafés to provide support for competitive gaming, Robins and his team would always lose in online tournaments.
When Robins graduated from college, he wanted to put up an ideal internet café that would cater to the needs of online gamers. In 2008, Robins realized his dream of opening his own internet café.
Together with his friends, Robins' opened his first internet café in the same vicinity where he used to play online games and called it Mineski. Robins invested in top-of-the-line equipment and provided services that regular, old internet cafés did not offer. 
The first Mineski outlet, which has 110 seats in a 200-square-meter location, was so successful that Robins opened another outlet also in the same area the following year.
ADVERTISEMENT - CONTINUE READING BELOW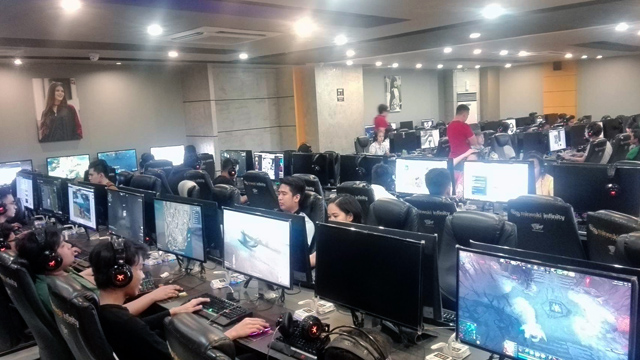 Today, 10 years after, Mineski is one of the largest cyber café chain operators in the country with over 10,000 seats in 130 branches nationwide. Mineski is also the first multi-country operator with branches in Malaysia, Indonesia and Thailand.
How did Mineski become a game changer in the internet café industry? Here are the five lessons every startup can learn from Ronald Robins, founder of Mineski cyber café network.
ADVERTISEMENT - CONTINUE READING BELOW
1. Develop a niche market and make it your own 
Identifying a focused niche segment in a larger market enables you to better understand its target market by creating a well-defined marketing strategy to suit its needs.
"When we first opened our first branch, we wanted to do away with the traditional internet cafe business model, which offers computer rental and printing services," Robins said. "What we did was to remove printing services and change the focus from work to gaming.
"I picked up a lot of ideas on what services a cyber café can offer and how they are managed from my travels overseas when I compete in international tournaments. For example, we made our design very bright and we provided comfortable, stylish gaming chairs instead of plastic chairs.
"When we launched Mineski, we also changed our category reference from internet café to cyber café because we did not want to affiliate our shop to the bad image of internet cafés."
ADVERTISEMENT - CONTINUE READING BELOW
2. Develop opportunities to create demand
Market demand can be sustainable when customers have the motivation and opportunity to use products and services for their benefits and aspirations.
"In the beginning, it was very common to hear from any parent to say that playing online games was just a waste of time," he said. "No one knew about the benefits of competitive online gaming so we tried to show the way to esports. We did a lot of things that were mostly not profit-driven in order to create interest from our target market.
"One of the activities we did was to create a mini-tournament among our customers. We made a developmental program similar to summer classes called Mineski 101 where we would teach customers who wanted to learn competitive gaming.
"The price we charged was Php1,000 per head. One team was composed of five people so we collected Php5,000 per team. We allocated Php4,000 of the Php5,000 to pay for our trainers and the remaining Php1,000 as the prize for the winner. There were eight teams in the tournament so the total prize was Php8,000."
ADVERTISEMENT - CONTINUE READING BELOW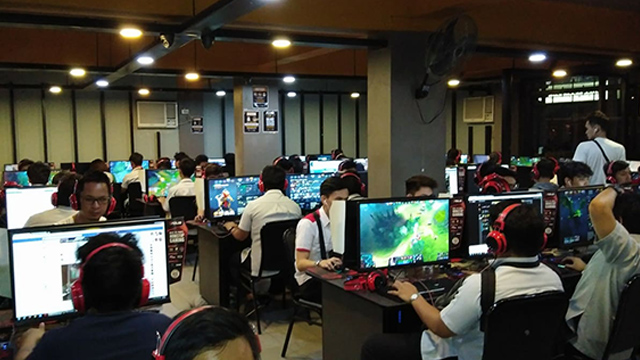 3. Develop campaigns and events to raise awareness
In order to inform and educate the market, it's important to promote visibility and credibility within the community. The objective is to influence the target market's attitudes and beliefs to achieve your marketing goals.
"Esports today is one of the fastest growing industries in the world. It's growing very fast and its gaining a lot of attention," Robins said. "The tournaments are also being televised and the grand prize for the world championship for Dota alone has reached as much as $20 million.
ADVERTISEMENT - CONTINUE READING BELOW
"Major events like these are done in arenas where there are giant screens for people to watch. It may be hard to understand why so many people come just to watch online games but I think it's more of the experience that they get. This is what we want people to understand what esports is all about.
"Ten years ago, these were non-existent. We saw how the industry has evolved because all the multiple levels in the value chain from developers to publisher to teams to organizers worked hard to create this industry. We also contributed our share in raising awareness by expanding our cyber café business to organizing events, national league competitions and sponsoring teams."
4. Develop effective value propositions to target customer segments
Creating a promise of value to deliver not only makes it easier to connect with your target market but it also establishes a basis upon which your company's marketing campaigns can be built upon.
ADVERTISEMENT - CONTINUE READING BELOW
"There are different kinds of customers," he said. "There are the hard core, the casual and the entrant. The entrants are those that come to our café not to play games but to use internet only. The casual are those that play different games but on a competitive level. The hardcore are those that play to practice for competition.
"Customers come to our café not only to play games but also for socials and entertainment. For example, instead of playing online games alone at home, they come to our café to play with their friends and order food and drinks. Some customers come to our café to watch digital movies. It is a cheap form of entertainment where you pay only Php40 for two hours with a comfortable seat and air conditioning.
"Our mission and vision is to deliver the best value that we can give to each and every gamer that enters our doors. We want to give value for every peso that customers spend at our café in terms of experience and satisfaction."
ADVERTISEMENT - CONTINUE READING BELOW
5. Develop strategic growth partners and value them
The business relationships with investors and franchisees are just like any other relationship. You need to exert some effort to maintain and keep the relationship mutually beneficial. As in any relationship, the partnership must be based on willingness to give, share and support, not just take or receive.
"We value our franchisees as our partners by giving continuous support," Robins said. "We have bloodline relationship to all our partners and franchisees, unlike other franchisors where you simply buy the rights to use the signage and equipment. Our relationship is more than transactional. We take care of all our franchisees as our own because this is what we learned from our family business."
***** 
Henry Ong, RFP, is president of Business Sense Financial Advisors. Email Henry for business advice hong@businesssense.com.ph or follow him on Twitter @henryong888