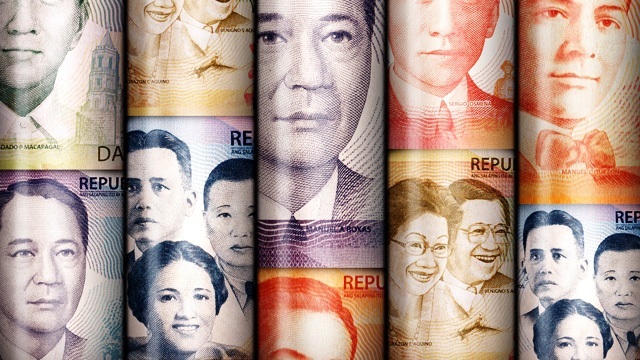 The idea of doubling your savings may not be as hard as it sounds. It may sound like a scam for some investors who like to invest their money the most conservative way. But there are some who are willing to take risks, and may find it attractive and achievable.
Doubling your money in any form of investment is a realistic objective for any investor to aim at. Any investment that generates decent returns every year will definitely double in due time. The only question is, how soon do you want to achieve this?
Your investment strategy must incorporate a timetable that will largely depend on your risk appetite. The shorter the period you want to double your investment, the higher the risks you need to take in order to get the returns you want.
Following the rule of 72, if you want your investment to double in five years, you simply divide the number 72 by five years in order to derive your target annual returns of 14.4 percent. On the other hand, if you want it shorter within three years, you divide it by three to get higher annual returns of 24 percent.
ADVERTISEMENT - CONTINUE READING BELOW
Whether you are investing in a single asset or a portfolio of assets, your target period to double your investment will determine the level of risk that you should assume, as well as the overall returns of your investments.
Here are the five ways you can invest to double your savings:
1. Invest in Blue Chip Stocks
If you are the conservative type of investor, you can simply invest in blue chip stocks that are normally part of the Philippine Stock Exchange index. Blue chip stocks are typically companies with large market capitalization and have reliable earnings history. 
Historical statistics have shown that the stock market has increased by an average of eight percent every year in the last five years. During this period, a number of blue chip stocks have correspondingly increased in value.  Among the notable stocks are Universal Robina, 18 percent; SM Prime 19 percent; Jollibee, 31 percent and Ayala Land, 14 percent.
ADVERTISEMENT - CONTINUE READING BELOW
Imagine if you have invested Php10,000 worth of SM Prime shares in 2013, this investment would have now grown to Php23,863, more than double your money in less than five years.
Not all blue chip stocks generate the same high return every year so some stocks may be slower to double due to lower annual returns.
2. Invest in Income Stocks and Bonds
If you are looking for an option to invest conservatively, you can invest in dividend paying stocks or fixed income securities such as bonds. This type of investment pays you regular income in the form of dividend or interest, which you can accumulate and reinvest at the same rate of return to double your money.
For example, if you invested in the bonds of Megaworld that pays 5.35 percent annually, you will effectively receive an interest income after tax of 4.28 percent. In order for you to double your money, simply divide 72 by this rate to get an estimate timetable of 17 years.
ADVERTISEMENT - CONTINUE READING BELOW
This means that you need to reinvest the interest income annually at 4.28 percent or higher and once the bond term has expired in seven years, you need to reinvest at a higher rate to double your money in less than 17 years.
Investing in preferred stocks can be an alternative to bonds. You may get as much as eight percent that will allow you to double your money at less than 17 years.
3. Invest in High Growth Stocks
If you are willing to assume higher risks, you can invest in high growth stocks. Growth stocks are typically companies whose earnings are expected to grow faster than the market. Growth companies do not pay so much dividends because they need the earnings to reinvest to expansion.
Because growth stocks do not have reliable earnings records, they can be risky, but if you have invested correctly, the returns that you will derive can easily double your investment.
ADVERTISEMENT - CONTINUE READING BELOW
One example of a growth stock is DoubleDragon Properties. When the stock was listed four years ago at Php2.40, the company hardly generated income. Because of the massive expansion that it took, the company grew in size that pushed the share price to as high as Php56.60, giving an annual compounded return of 120 percent per year.
If you have invested Php10,000 in DoubleDragon in 2014, your money would have grown to Php106,480 today, a return of more than 10 times.
Again, because of the high risks associated with growth stocks, investing in the wrong company can result to massive losses too. It is important that proper research be conducted before investing.
4. Invest in Real Estate
There are several ways to double your money in real estate investing. One is by simply investing for capital appreciation. For example, you can buy an idle lot whose value you expect to increase in the coming years. Depending on the demand for property in the area, the annual increase in value of land will eventually double your investment.
ADVERTISEMENT - CONTINUE READING BELOW
The other way is by investing in rental-paying properties. You can invest in a condominium unit that pays annual rental yield of eight percent. At this rate, following the rule of 72, you can double your investment in nine years provided you invest the rental income at the same rate of return.
5. Invest in Startup Businesses
Perhaps the fastest way to double your money, but the riskiest investment you can make at the same time, is to startup your own business. By historical statistics, about 90 percent of startups always fail while only 10 percent survive.
If you succeed in putting up your own business, you can more than double your money in less than a year depending on the nature of your business.
Your startup may not necessarily earn so much earnings in the first few years to recover your investment, but because of the promising service or product that you offer in the market, your startup may be valued more than double of what you have invested by potential capitalists.
ADVERTISEMENT - CONTINUE READING BELOW
In order to increase your chances of succeeding, it is important that you equip yourself with the right skills and mindset through education and training.
*****
Henry Ong, RFP, is president of Business Sense Financial Advisors. Email Henry for business advice hong@businesssense.com.ph or follow him on Twitter @henryong888