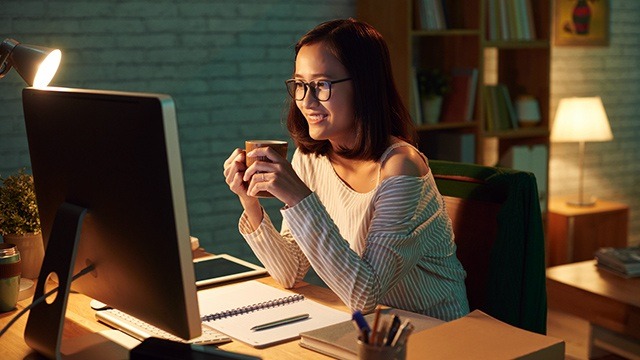 Consultants are often hired to identify problems and provide solutions. They are normally experienced individuals with skills and knowledge who may be working for a professional firm on a full-time or part-time basis.
You may not be doing consulting professionally for a fee but the experience and knowledge in your area of expertise which you gained from your years of corporate work can help you build a career in consulting in the future.
ADVERTISEMENT - CONTINUE READING BELOW
Do you like meeting different people with business issues? Do you enjoy guiding people in tackling their problems and giving recommendations? Do you have the capability to deliver your work confidently? Do you know how to price your services properly?
Getting into full-time consulting in the future needs long-term preparation. You may need to test the waters first by doing freelance consulting for as long as your part-time work does not conflict with your regular job and you have the time to perform it.
Freelance consulting is one good way to understand your market and improve your skills while earning extra income.
It may be initially easy for you to get clients in the beginning but without proper planning, you may compromise the quality of your work or end up being underpaid for the value of your deliverables.
It is good to use your expertise as your capital to earn extra money but to get quality clients that will pay good money needs careful planning and strategy. Here are the five ways to prepare your career in freelance consulting:
ADVERTISEMENT - CONTINUE READING BELOW
Build your market niche
The first step in becoming a freelance consultant is to find your target market. What kind of consulting advice can you offer that clients are willing to pay for? Your academic background and years of professional experience can help you define your skill set and expertise.
Try to think of it as creating a menu of your services based on your professional experiences. You can match your skills to the specific industry that may need your services.
For example, if you have been working in finance for some time, your skills can probably be spreadsheet modeling and business planning, which may be needed by startups and entrepreneurs.
Not all skills are marketable so it is important you assess carefully what you can offer. The more focused your market, the better for you because you can evaluate easily if there is a good demand for your expertise.
ADVERTISEMENT - CONTINUE READING BELOW
Build your compensation structure
In consulting, fees are normally negotiated between you and your client. Your client may really like you but may not afford your services because your fee is too high. Depending on the situation, in order to get the business, it is important that you stay flexible at all times.
There are clients that may not be too profitable financially but may be worth investing your time because of the learning experience that you can derive from it. The experience that you can build over time with different clients will develop your value as a consultant.
Bearing this in mind, this is not to say that you should sell yourself short too. You must make sure that you are paid for what you are worth. Maybe you can agree for a lower fee in the beginning, but do not allow to be paid too low that you will not be able to cover your own personal expenses.
ADVERTISEMENT - CONTINUE READING BELOW
There are many ways to price your service based on your time, overhead and performance, but whatever the model that fits your objective, always remember that you need to charge fairly and equitably to stay in the business.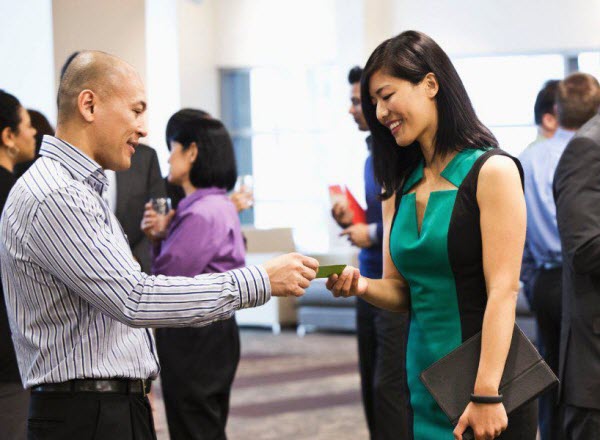 Build your credentials
In a market where any experienced professional can claim to be a consultant, the competition can be very high. You need to differentiate yourself from the rest by raising your competence profile. You can do this by getting certified for your skills and experience.
ADVERTISEMENT - CONTINUE READING BELOW
One credential that you can consider is the globally recognized Certified Management Consultant (CMC®). You can get certified if you can demonstrate that you have handled at least three consulting clients or internal corporate projects that you have handled for the last five years.
By becoming a CMC®, you can boost your professional credibility to your client by showing that the quality of your skills and experience has been validated by a third-party certification provider.
Build your client network
The saying "it's not what you know, it's who you know" could not be more true for consultants because referrals and business connections are important source of new clients.
Meeting new contacts doesn't necessarily bring you immediate business, but they may know someone who needs your service so you will never know what new business might bring you in the future. A referral lead has a higher chance of sales success than a cold lead.
ADVERTISEMENT - CONTINUE READING BELOW
Start building your network by attending conferences and events and meet potential clients. You can also volunteer to speak at industry panels or conduct talks at seminars where you can find like-minded participants.
Social media is another way to network with new contacts as well as keeping in touch with old ones. You can join online industry groups and participate in discussions as resource expert to meet new friends. 
Build your skills and knowledge
One way to stay relevant in your consulting practice is to make sure that you are updated with the current standards. It is your responsibility as a consultant to be aware of the changing trends and direction in your industry.
Staying up to date with the industry trends can help you anticipate what skills may be needed in the future. For example, you may want to learn more about using data analytics or understanding how online marketing works.
ADVERTISEMENT - CONTINUE READING BELOW
When you invest in improving your skills and expanding your knowledge, you become more effective in your work. The importance of continuous learning should not be taken lightly. It should be taken as a lifetime obligation for serious practicing consultants.
*****
Henry Ong, RFP, is president of Business Sense Financial Advisors. Email Henry for business advice hong@businesssense.com.ph or follow him on Twitter @henryong888