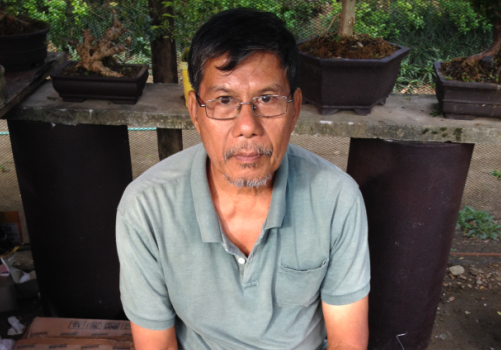 <>With almost two decades of
bonsai
-making and selling experience under his belt, 62-year-old Mel Maslog from Aklan has definitely achieved success through hard work and dedication. A former shoe-maker in Marikina, a close friend of his---a
bonsai
aficionado---introduced him to the art of dwarfing trees.
"He really convinced me to join a
bonsai
-making club because he said it's a good business. Basically, he told me I just need a small capital and lots of hard work. Years later, all of my children finished their studies because of this business. Looking back, I am really thankful my friend invited me that day," he recalled.
The business of bonsai-making
Most of the
bonsai
trees that Maslog grow come from various provinces, with a handful coming from Rizal, Batangas, and the Visayas region. When he was still starting the business, he climbed the mountains and gathered the plants himself. To date, he now has three to five workers who harvest for him while he manages his garden located in UP Village.
A
bonsai
usually takes three weeks to start growing and at least one to two years before it matures. Its life span varies according to type. The usual ones like
molave
and
kamuning bilog
live up to 50 years, while
balete
can last up to more than 100.
His estimated weekly earnings range from Php3,000 to Php12,000. The retail price for each
bonsai
ranges from Php500  to Php2,000  and higher, depending on size and type. There are instances that some of his buyers, especially foreigners, order by the bulk and ship those out of the country. "There was a time when a big-time customer ordered 100
bonsai
trees, which were shipped as gifts to friends. It was unbelievable," Maslog astonishingly narrated.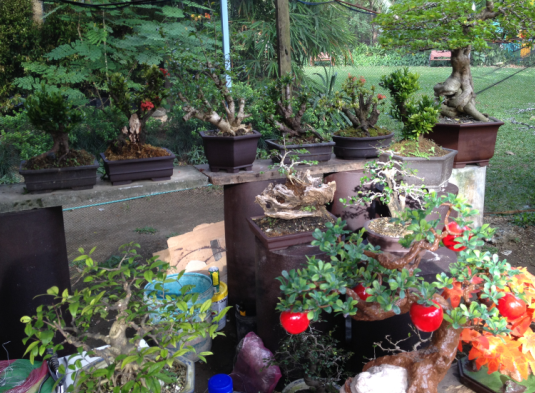 Another fascinating information about Maslog's business is that some of the big names in showbiz and politics have become among his loyal customers. "Raymart Santiago started to collect
bonsai
because of me. He'll often contact me to bring some of my
bonsai
trees while he's on a shoot. Quezon City Mayor Herbert Bautista and former councilor Franz Pumaren also visit my garden during their free time," he shared.
Other opportunities in the bonsai industry
Aside from selling
bonsai
, he also finds profit in selling things that are closely related to it. Hand tools, wires, soil, and pots, among others, are some of the products he also offers to his customers.
"I don't just offer
bonsai
. I also sell the tools and equipment that I know a
bonsai
maker will use because the kind of customers I have varies. There are those who want to make a
bonsai
of their own, and then there are those who want to buy a full-grown one to decorate their home," Maslog explained.
Challenge for bonsai makers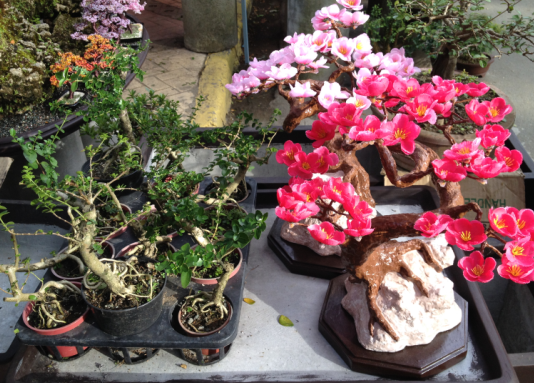 The greatest challenge a
bonsai
maker faces is learning how to make the miniature tree itself. Maslog admitted that making it is not as easy as it seems. Aspiring entrepreneurs who are planning to venture into this business have to attend series of workshops in
bonsai
-making.
"Attending workshops helped me overcome the usual challenges when I was starting. Learning how to tie the wire, what branches to cut off, what kind of
bonsai
you want to form--- it's definitely a challenge," he lamented.
However, Maslog assured that mastering all the basics in
bonsai
-making will surely lead to sure success in the industry. "I struggled when I was still learning. But I persevered and everything turned out well. If you want to establish such a business, then you have to learn how to make a miniature tree. That's actually the most important lesson everyone in this industry must know," he concluded.
ADVERTISEMENT - CONTINUE READING BELOW