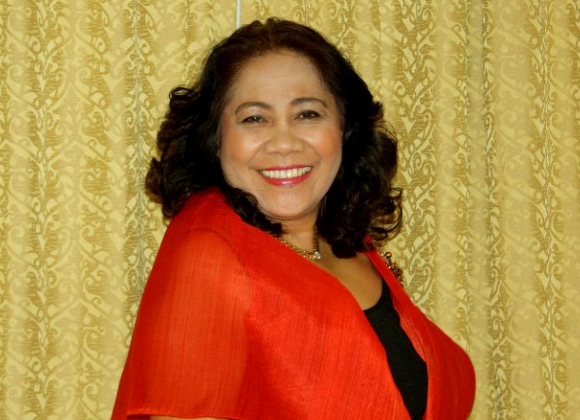 <>Socorro Rampas was the typical housewife when she started being an Avon agent in 1978. She was 26 years old then and a mother of three kids (2 sons and a daughter). Although her husband was working as a seaman abroad, she admitted that it was still very hard for their family to make ends meet.
Selling Avon products was a good income generating idea, since she was used to selling different types of merchandise for added revenue. She recalled that she was once a fish vendor in their community market in Lipa City. Until now, she is thankful for a good friend who recruited her to become an Avon reseller.
Her outstanding sales had been recognized by the cosmetics brand. In 1995, her application to be the sole distributor of Avon products in the city was approved. It served as a door that opened many promising opportunities.
"My original Avon store was in a small space I rented along CM Recto Avenue in Lipa City. But I was happy that despite the small location, we had enticed thousands of agents to do business with us," she recalled.
Right place, right time
Rampas was at the right place at the right time. Her Avon distribution center catered to the entire city and nearby towns of Ibaan, San Jose, Rosario, Padre Garcia, Taysan, and San Juan.
She also found fulfilment in being able to empower other housewives (and some men, too) by providing them a source of income. "Our agents are given 25% commission of their sales. You may agree that it could translate to a huge amount especially if they are able to sell aggressively," she disclosed.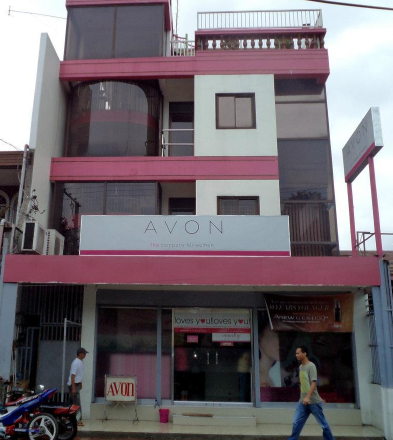 After 15 years, she decided that it was time to significantly expand. In 2010, she decided to construct her own four-story building in a more strategic location (P. Torres Street). Rampas admitted that back then, she was taking a risk because she was not holding enough money to fund the expansion.
That was the time that she approached several banks to inquire about their loan products, until she finally found the right partner for her. "I am thankful to BDO because I may not have been able to expand my business and construct my own building if not for the SME Loan that they've offered me," she said.
Finding the best way to finance expansion
Rampas recalled that she was actually expecting the process to be tedious since she was borrowing a huge amount. "But I was surprised that the bank immediately approved my loan application and gave me the amount I was borrowing in less than a month," she reminisced.
"I was so happy that Jennifer (the account officer who assisted her in the Lipa City branch) was so helpful. She assured me that it won't be difficult to get the SME Loan I needed," she added.
Right now, Rampas is an epitome of a fulfilled entrepreneur who really made it big and who remains as humble and as practical as she could be. As of this writing, she is preparing for a two-week cruise around Europe, sponsored by Avon as a form of reward to outstanding distributors (like her) across the country.
ADVERTISEMENT - CONTINUE READING BELOW