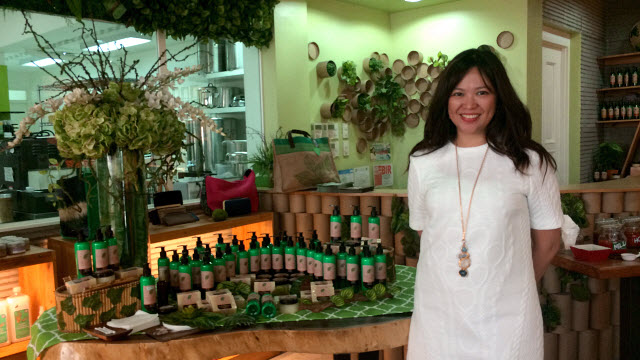 While some people would call her crazy for what she did, Angela Dinglasan, co-owner of Zennutrients (a local manufacturer of natural and organic beauty products), asserts that she's never been happier. She decided to ditch her seven-year corporate career in a multinational corporation abroad when a business opportunity came knocking at her door. 

Dinglasan, who was living in Bangkok, Thailand then, felt it was high time for her to try something she has always been interested about: entrepreneurship. "It was the right time, the right partners came, and I just felt that this was right and I was ready. I always wanted to do something of my own, and this was the perfect opportunity." 

While her parents originally opposed the idea of her quitting her well-paying corporate job, she knew this was what she had to do. "At first my mom thought I was crazy," Dinglasan humorously shares, "but you know, she saw that it made me happy and that I've always wanted to do this so now they're very supportive." 

Behind the brand
Zennutrients, previously known as Zen, started out as a bazaar stall in 2006 selling repackaged virgin coconut oil that its original owner used as treatment for his eczema. In 2011, the growing business was sold to Dinglasan and her partners. A year after, the new owners opened the first Zennutrients store in 2012. 

Since then, the brand has been expanding its product lineup, which now includes salves, soaps, shampoo (with their bestseller Gugo shampoo), and other items with Argan oil as main ingredient. "We just really wanted to make products that we'd use ourselves. That was the basis," Dinglasan explains. All of their products are locally made, right in their main store in Kapitolyo, Pasig City. Visitors can even watch as their merchandise are being manufactured through the clear glass window separating the store from the factory. 

"While we are 100% locally made, and while we do try to source all of our products locally, some ingredients are just not available here," Dinglasan admits, citing their new Argan oil line with the main ingredient that is endemic to Morocco in North Africa. "Rest assured, however, that all our products are natural and safe for babies, even pets!"  

The business now operates 38 stores nationwide—including shops in Baguio, Cebu, and Davao. Dinglasan and her partners are aiming to open Zennutrients stores abroad in the future, particularly in Hong Kong and New York.
ADVERTISEMENT - CONTINUE READING BELOW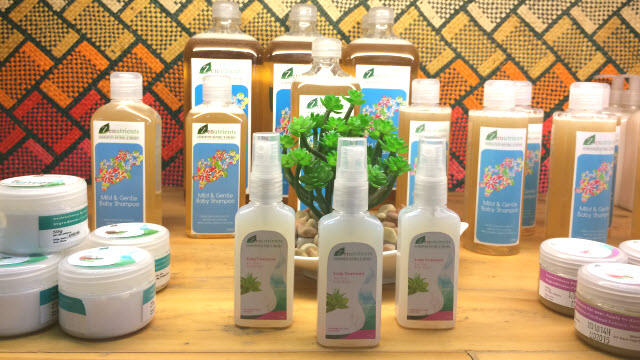 Lessons from the corporate world
While Dinglasan wouldn't give up her career as an entrepreneur for any corporate job, she still advises other aspiring businessmen to take their time to first learn as employees. 

Having worked with a large personal care manufacturing company in the past, Dinglasan thinks that the experience has helped her become more comfortable managing her current business. "My reasoning is, they [the major companies] are big for a reason, so why not learn from them?" 

She has another advice to share: "Get partners! If you don't have business partners, you're at risk of going crazy at the end of each day!" Dinglasan added, "It's not healthy for anyone to deal with that much stress on his own. Get partners!"