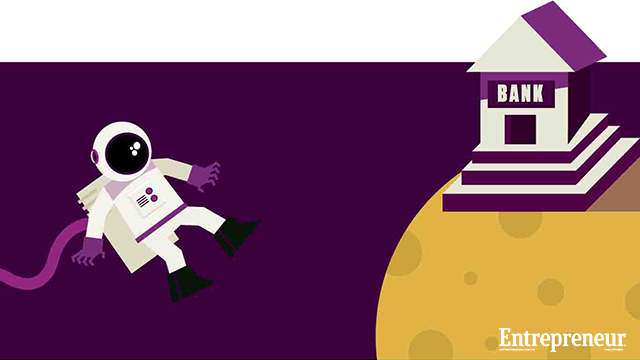 Banks, which look for predictability, are the more likely source of funding for more traditional, established businesses needing capital.
Kerwin Wesley Co, vice president at Global Winds Corporation which imports and distributes pest control products, says he was met with some resistance at first. "Some banks turned me down, maybe because I didn't have any credit history yet, and due to my young age, because I was 24 years old then," he recalls.
ADVERTISEMENT - CONTINUE READING BELOW
"I did not take rejection personally, but as a challenge," says Co, who then went to BPI Family Savings Bank, presented his products to the account officer, and listed the clients he was catering to. He used one of his properties as collateral.
Co's persistence paid off in a revolving credit line worth Php 8 million through the BPI Family Ka-Negosyo program. It took him four years to pay it back in full, allocating at least 3 percent from his monthly collection to pay up. He was then able to secure a BPI Family Ka-Negosyo zero collateral loan. "I got a better interest rate, and being a preferred client, I can get a collateral-free loan anytime," he says.
If the business owner has little or no assets to use as collateral as required by the large lending institutions, micro-financiers such as CARD SME Bank Inc. could be their entry-level means of funding. Qualified members may avail of Sariling Sikap loans up to Php 30,000 and Unlad loans from Php 31,000 up to Php 300,000, with weekly payments.
ADVERTISEMENT - CONTINUE READING BELOW
Five years ago, Ma. Concepcion Paragas loaned an initial Php 5,000 from CARD. Slowly, she's built up her credibility and is currently on her 11th loan cycle, having borrowed Php 100,000 last April.
Paragas launched Celmar's Catering and Rental Services in 2012. It now employs 10 people to serve at weddings, debuts and birthdays. Prior to that, she started Celmar's Meat Processing 12 years ago using her husband Celso's savings. It currently employs 15 workers and operates at a small facility next to their home. Celmar's products go to Southern Twin's Supermarket in her hometown of Lipa, Batangas, as well as distributors in Tanauan, Batangas, and Lucena, Quezon.
The loan will be paid off by November, providing her the opportunity to borrow anew for a mini-grocery and restaurant she plans to open at the nearby subdivision, Sampaguita West. Naturally, the grocery will have a freezer for Celmar's processed meats and the restaurant will offer the products on the menu. "Hindi ako nag-lo-loan kung wala akong malalagyan… gusto ko bago mag-loan, may nakatoka na," says Paragas.
ADVERTISEMENT - CONTINUE READING BELOW
Although Banco de Oro and United Coconut Planters Bank have courted Paragas, she has stayed with CARD because it is more her speed. "Aanhin ko ang Php 1 million? Baka magastos ko lang ito. Ano'ng ibabayad ko? Dun ako takot e—sa may isasangla akong titulo," she says. "Basta, ang kinukuha ko ay 'yung kaya kong hulugan at kaya kong utangin."
Maybe at some point she may "graduate" to CARD's revolving credit line worth Php 200,000 to Php 2 million, or collateralized loans of up to Php 5 million, but not just yet. Her kind of discipline, needless to say, has allowed this mother of five, who did not finish elementary school, to sustain her multiple businesses.
Where to go for a loan?
So many choices, so little time. Here's a list of business-friendly banks and the particular pluses they offer borrowers:
No collateral: BPI Family Bank
With the Ka-Negosyo Business Franchising Loan, you can borrow Php 100,000, or up to 60 percent of the total franchise investment, at zero collateral, if you select from their list of accredited franchisors.
ADVERTISEMENT - CONTINUE READING BELOW
No business history: Metrobank
You may avail of a small business loan, even if you're new in business, as approval will be partly based on the healthy balance and good handling of your passbook account with the bank.
Money back for early payment: PSBank
You get a prime rebate if you pay in advance for an SME Business credit line or term loan. You may even end up closing your loan before the maturity date.
Guaranteed 7 days processing: Plantersbank
You can get a small business loan based on what you can afford to pay from your monthly cash flow: that's 30 percent of your monthly income, which can cover servicing of both principal and interest. Guaranteed approval in seven days, provided all your documents are in order.
Light monthly amortization: RCBC
You pay only fixed interest rates on monthly amortization, whereas the principal is paid only on the maturity date of the loan. You can also get a short-term secured revolving credit line that comes with a multipurpose checking account for convenient loan release.
ADVERTISEMENT - CONTINUE READING BELOW
*****
This article originally appeared in the September 2014 issue of Entrepreneur Philippines magazine. Minor edits have been done by Entrepreneur.com.ph.