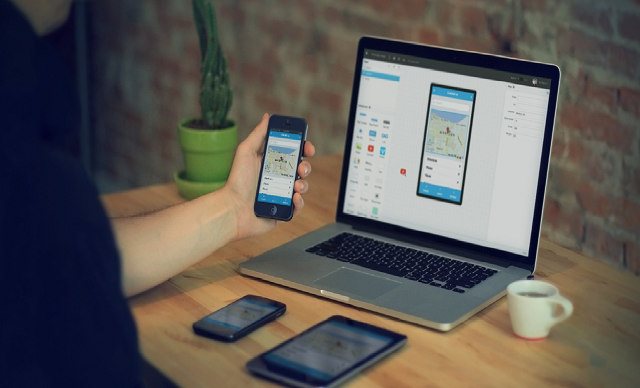 Good news for mobile app developers and marketers as Google I/O has now made it easier for you to find the right users for your mobile app using the Universal App Campaigns and a new platform called Firebase Analytics.
Universal App Campaigns was launched by Google I/O last year which allows developers and marketers to share their app to billions of consumers who use Google Play, Search, YouTube, and more. Over the past year, the volume of app installs has doubled, thanks to the Universal App Campaigns, said Sissie Hsiao, product management director of Mobile App Ads in Google during a video conference with the company's executives on May 19.
ADVERTISEMENT - CONTINUE READING BELOW
Firebase (on the other hand, a company that Google acquired), is a startup that provided backend support for mobile developers. The idea is when developers are building a mobile app, instead of using their own servers, they can simply outsource it to Firebase and let them handle it. This is so they can focus on building the app, said Francis Ma, senior product manager of the Developer Product Group in Google.
"Since joining Google, we've seen an incredible growth on that front. We've seen growth four times since joining Google. Today, Firebase has over 450,000 developers using it," he added.
Google I/O has now added features for Firebase users to help them market their app more efficiently.
1. Universal App Campaigns now available for iOS
ADVERTISEMENT - CONTINUE READING BELOW
Developers and marketers using the Universal App Campaigns can now expand their reach beyond Android by using the Universal App Campaigns which now has the option to tap iOS users on YouTube, Search app, and Google Display Network.
2. Universal App Campaigns finds you more valuable users
For some developers who want to cash in on their app, their revenue model consists of in-app purchases rather than a pay-per-install system. This would encourage more users to download and actually use their app, rather than turning them off with first installing their app for a cost. For these developers, looking for valuable users or users who actually do in-app purchases or other meaningful actions, may be difficult.
This is why Universal App Campaigns will start to automate targeting and bidding to find high-value users based on in-app conversions, instead of the usual cost-per-install model they offer. Simply tell Universal App Campaigns the events or actions that lead to conversion, such as reaching a level in playing a game or booking a vacation and  they will help you find users who are most likely to do those actions, based on users' information and history of using apps.
ADVERTISEMENT - CONTINUE READING BELOW
This has been successful so far for the users who tried it. A game called Pocket Gems, one of the earliest users of Universal App Campaigns, has seen a 282% uptake, said Hsiao.
3. More ways to reach customers via Universal App Campaigns
Very soon, Universal App Campaigns can reach more high-value customers. They have created more chances for developers to show ads for users to watch or communicate. Universal App Campaigns will soon reach more users on YouTube, and very soon, they will introduce a new opportunity to acquire customers using the top of tabs in Gmail accounts.
4. Firebase now has an analytics platform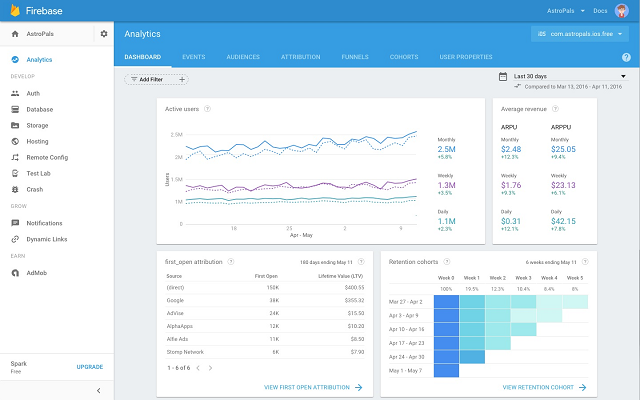 ADVERTISEMENT - CONTINUE READING BELOW
Aside from helping developers with their mobile infrastructure and quality testing, Firebase now has analytics that is especially made for apps.
"With this new Firebase platform, Analytics is really the heart of the product suite. Aside from getting tools, it's about getting the insights to let them monetize different options and understand how users are using the app and also where users are coming from," Ma said.
So instead of page views or sessions that you would most likely see inside Google Analytics for websites, Firebase Analytics would help developers and app marketers see meaningful actions taken by their customers within the app. For example, you can see every time a user presses a button within your app or what part of the app they viewed.
5. Firebase Analytics can connect to your AdWords account
After getting valuable insights from Firebase Analytics, the next step is how to use those data to market more efficiently or remarket your app. This can be done via AdWords campaigns, which can be linked to your Firebase account.
ADVERTISEMENT - CONTINUE READING BELOW
For Joe Robb, Digital Marketing Director of Spark People, a health and fitness app, Firebase Analytics has helped them with their customer acquisition strategy.
"Linking my AdWords account to Firebase was incredibly easy and now I can see total lifetime value for all users I've brought in from AdWords. The ability to sync my AdWords data to Firebase Analytics has simplified my daily management and optimization," he said.
*****
Nicai is the marketing head of Rising Tide, a technology solutions company. She is also the Manila Bureau Manager of Probe Media Foundation's Mulat Pinoy-Kabataan News Network and a regular contributor for SPOT.ph. Follow her on Twitter, @nicaideguzman, and LinkedIn, https://www.linkedin.com/in/nicaideguzman.
Mobile app photo from bestmobileapplicationdevelopmentcompany.wordpress.com