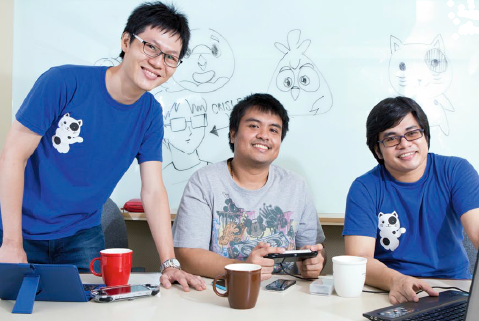 Spotcat Studio was off to a great start. It was ready with its first app, Upskirt, only to have it rejected by the gatekeepers of the Apple App Store. As the name suggests, Upskirt's gameplay involved flipping girls' skirts—albeit robot girls sent to earth as part of an alien invasion. The app was inspired by a flash game called Mekuri Master. "We were aiming for a concept that would make people laugh, and present it in a non-crude way," explains creative director Michael Velasco. "We thought Mekuri Master was an interesting game, but that the controls might be better on touch-screen devices."

The team spent nearly four months working on Upskirt for Apple devices, but suffered from bad timing: By the time Upskirt was ready to launch in 2011, the Apple Store had just changed its guidelines to screen out less palatable apps. They modified the graphics multiple times, but to no avail.

Velasco says the rejection was heartbreaking, but Spotcat Studio couldn't afford to dwell on it. "We had to move on. We try to work as efficiently as possible to not waste time." Eventually, they found a home for their maiden game in Cydia, which carries apps for jailbroken Apple devices.

The experience taught Spotcat Studio a lot about pitching to publishers, managing their cash flow, and, most importantly, doing their homework about the specific audience and platform they're creating products for. "For every game and prototype we make, we try to apply what we've learned from the last one," says Velasco. It's why their more recent releases—including their tilt-action game Boom Panot and the experimental app Pop A Corn for iOS—are better designed than the ones they developed years ago.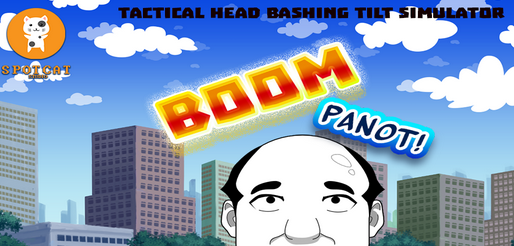 Now, they also make it a point to get an outsider's perspective. "It's very important that developers see how other people react when they use their app," says Velasco, so they can keep tweaking, until they get the reception from players they're looking for.

The creative freedom common to startups is where developers like Spotcat Studio can find their competitive edge, he says. "Indie developers really don't have a chance to compete with bigger companies that make yearly blockbuster first-person shooters and role-play games, so the better strategy is to make something different and interesting—but also do your research."


ADVERTISEMENT - CONTINUE READING BELOW
Main photo: Heidi Aquende
Main photo shows Spotcat Studio's (from L-R) tech director Kenley Liong, business development manager Louis Paulo Carrera, and creative director Michael Velasco.
This article was originally published in the September 2014 issue of Entrepreneur magazine. Subscribe to the print or digital version here.