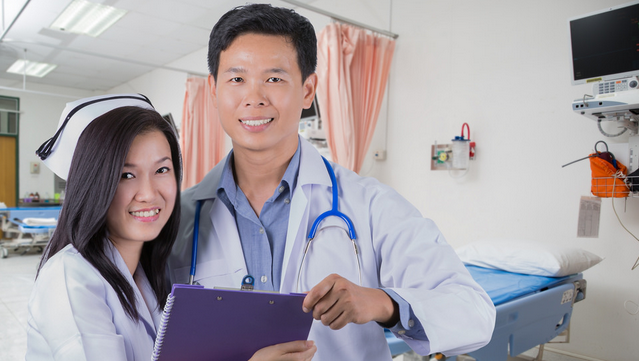 There's no denying it: We are living in an increasingly health-conscious world. People are taking ownership of their own health, and businesses are listening: Drugstores and medical clinics have cropped up around our neighborhoods, making it convenient to buy meds and get medical care. 

"The medical field is now going to be another big opportunity," says Armando "Butz" Bartolome, business mentor and chairman of the Association of Filipino Franchisers Inc. (AFFI), noting that the generic medicine retail boom that started five years ago was just the first wave. There are already 23 generic medicine retail brands in the Philippines, all of them open for franchising. Brands like The Generics Pharmacy, Generika, and Farmacia ni Dok, just to name a few, have become common fixtures in our neighborhoods, ready to provide affordable alternatives to pricier branded medicine. 
ADVERTISEMENT - CONTINUE READING BELOW

Closer to consumers
Clinics and medical laboratories, meanwhile, have also become popular as they locate closer to where people live. "[Filipinos] became hospital-oriented primarily because we became exposed to specialists [who could treat specific illnesses]," says Dr. Alex Legarda, a family doctor at the Philippine General Hospital and an active member of the Philippine Academy of Family Physicians. "Eventually, however, we came to realize the value of prevention instead of just cure." 

These clinics, while standalone, are still accredited by hospitals and other medical institutions, and are also manned by licensed medical professionals that offer blood tests, body scans, and dialysis, among other services, at affordable prices. 

Bartolome says diagnostics clinics and laboratories are also looking at franchising to speed up their growth in the provinces. "These clinics can also provide job opportunities for our nurses, caregivers, and other medical professionals who are currently unemployed," he says. 

Technology and healthcare
The fitness trend is also getting personal. Wearable tech and apps that are fitness-focused have flooded the market as more people become more health-minded. In the case of apps, there are tons that are available for free. Apart from wearable tech, brand consultancy firm Interbrand says more Filipinos are looking at more serious, real-time disease-management systems for personal use, such as heart rate monitors and even glucose monitors for diabetics. In the United States and Europe, commercial planes, buses, and other modes of public transport are already being outfitted with such devices.

"It's all about the convergence of technology and healthcare, and how it makes the monitoring of one's health easier for the consumer," says Julian Barrans, managing director of Interbrand in Singapore, noting that personalized healthcare and medicine is expected to become a worldwide health phenomenon by next year. 

While Interbrand sees the decline of traditional medical facilities, Legarda says the new trend in healthcare does not necessarily spell the end of hospitals as we know it. "Yes, so many people avoid going to the doctor," he says, "but [these developments] just point patients in the right direction—in the direction of the hospitals, for them to proceed with the next step of their cure and recovery."
ADVERTISEMENT - CONTINUE READING BELOW
This article was originally published in the March 2015 issue of Entrepreneur magazine. To subscribe, click here. 
Photo from Flickr (Anek Suwannaphoom)