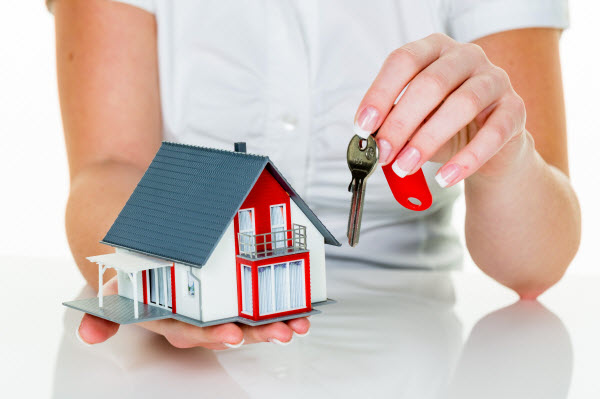 For entrepreneurs, owning a home must be a dream come true. It speaks of their success and can be considered a legacy to their family. But owning a home requires a lot of cash and is a huge drain on anyone's bank account. That is why one of the best ways to own a home is to take out a bank loan. Your cash flow will not take a huge hit this way.
ADVERTISEMENT - CONTINUE READING BELOW
Luckily, we are now living in a low interest rate environment. With rates at historical lows, the best time to borrow really is now. Bank lending rates were at a high of around 14% in 2001, but rates are now below 6%. This does not mean that it will stay low forever. Those who are planning to take out a loan should take advantage of current rates.
You may secure home loans from banks and from government institutions like Pag-IBIG Fund. Interest
rates do vary, but with the very competitive environment today, they are not too far from each other. So, here are three ways to have the best deal out of your home loan.
1. Lock in the rate and payment.
For instance, a 5-year fixed rate loan may have an interest rate of 6%, while a 25-year fixed rate loan can have 9.75% interest rate.
Researching rates is fairly easy, as bank websites and other third-party sites offer ready information. When getting a loan, a borrower can opt for a fixed rate of interest for a number of years—practically locking in the rate and payment—which can run for one, three, five, 10, 15, or 20 years. A locked-in rate gives the borrower the advantage of making the cash flow stable and reasonably predictable. The rate and the fixed number of years then gives the borrower the opportunity to re-price for better terms.
ADVERTISEMENT - CONTINUE READING BELOW
2. Establish good relationship with your bank.
But let me tell you a trade secret: published rates are not a given. Clients with a good relationship with their bank can actually get a lower rate. Moreover, you can haggle for a lower rate and, given the tough competition today, banks risk losing a potential client if they do not offer better rates.
Banks usually give a maximum of 20 to 25 years' term for a home loan, while Pag-IBIG offers as long as 30 years. The minimum amount can be as low as P400,000 ($8,556.02), and the maximum equivalent up to 80% of the appraised value of the property.
3. Always aim for the best deal and the lowest rate for your dream home.
Then there are the loan fees and charges. Most financing institutions charge a non-refundable filing and appraisal fee that ranges from P1,000 ($21.39) to P3,500 ($74.86) to cover the cost of ocular inspection, as well as the processing of documents. Some even bundle the loans with fire insurance and mortgage redemption insurance, which provides financial protection for the borrowers and their families in the event of death or disablement of the borrower by covering a part of or the entire unpaid portion of the home loan.
ADVERTISEMENT - CONTINUE READING BELOW
 *****
Rienzie P. Biolena is a registered financial planner of RFP Philippines, a professional group of financial planners in the country. He is also an accredited investment fiduciary of Pennsylvania-based fi360 and an international member of the Financial Planning Association, the largest association of financial planners in the US. You may reach Rienzie via his Facebook account, or on Twitter (@rbiolena).
This article was originally published in the June 2015 issue of Entrepreneur Philippines magazine.