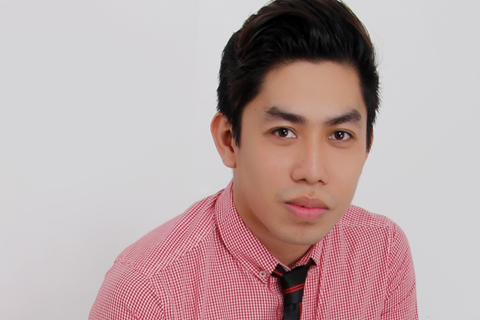 By implementing the right business strategy, local gasoline refilling station Ynnah Petrol continues to be significant in the flourishing city of General Santos in South Cotabato. Operating for four years now, the father-and-son tandem of Raymundo and April Copia (and their expertise in managing a gasoline station) has proven to be fruitful.

"Our family decided to venture into a business we are quite familiar with, and that's gas retailing. Aside from knowing the business and the industry, we are well-acquainted with the needs of our partners and customers," said the younger Copia, a 26-year-old law student.

Marketing is the key

Competing with the big three oil players in the city takes a lot of work and effort for the young entrepreneur. But an essential part of the company's success has always been its effective marketing strategies. "Marketing is the key. Before entering into any business, one must know the target market as well as the competitors. You have to learn and come up with a strategy to keep abreast with other companies," Copia emphasized.

Since its establishment in 2010, Ynnah Petrol has always heavily relied on offering promos. It instantly clicked with clients and successfully put the petroleum company on the market. "We give promotional products and discounts during those days, as we intend to have a good customer feedback. You have to create a strategy that will make your clients aware of your existence to increase your sales and popularity without sacrificing your service."


Setting apart from the Big Three

There are a number of advantages Ynnah Petrol has compared to its competitors. One of which is product affordability–it costs 50 centavos less compared to prices in the Big Three players. Part of its edge is its ability to outsource supplies from Shell, Petron, and Chevron, including engine oil, car lubricants, and gasoline.

By having a variety of products in the inventory, it provides more options for its customers. "We can offer products from the Big Three at the same time, unlike them who are bound to market only a product coming from their mother company," shared Copia.

Future plans for the brand

He confirmed that brand expansion is one of the goals of the company, which is now conducting more research to prepare for that. "You have to consider whether you are well equipped with skills and finances to manage the growth," he explained.


He added that expansion can be demanding, and it's more equitable for the company to work on improving its manpower. "Proper training of your staff is necessary. Knowing your people is very vital so you can evaluate to whom you can vest your trust in the long run."

The young entrepreneur is dreaming of finishing his degree in Law to be able to contribute more to the family business. "I hope after finishing my grad school that I could be able to further protect and secure the stability of the company. With the legal service and knowledge I could render in the future, I am aspiring to improve or maintain the welfare the company," he disclosed.
ADVERTISEMENT - CONTINUE READING BELOW
To learn more about Ynnah Petrol and its consultancy services, contact April John Ray Copia at 0932 1319634 or email him at ynnah1213@yahoo.com.