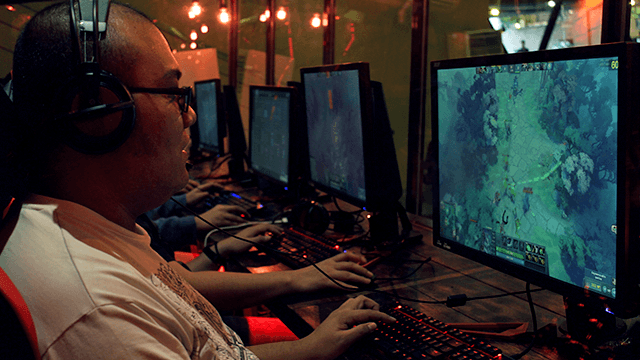 Customers at TNC'S High Grounds can enjoy Internet connections of up to 500 mbps
At the World Electronic Sports Games (WESG) last January, five Filipinos took center stage at the Olympic Sports Center in Changzhou, China and accepted the champion's trophy for Dota 2. It was the first time a Filipino team had won the tournament, which, apart from the trophy, came with a prize of $800,000 (Php40 million) sponsored by Chinese retail giant Alibaba. 
ADVERTISEMENT - CONTINUE READING BELOW
The team, TNC Pro Team, is owned by Eric Redulfin, the founder of the largest network of cybercafes in the country. While cheaper internet rates have made cybercafes a harder market to enter, Redulfin is capitalizing on the online gaming or eSports market to sustain his company TheNet.com's (TNC) growth. And TNC Pro Team's win only served to heighten interest in the industry.
Perhaps his biggest move toward this is the opening of High Grounds, a high-end cybercafe in Quezon City that also doubles as a full-service restaurant. Filling 1,500 square meters with over a hundred high-powered computer units and ample dining space, High Grounds is the biggest cybercafe in the country.
"High Grounds is also for the benefit of the eSports industry," Redulfin told Entrepreneur Philippines in Tagalog. He explained that the cybercafe can be used as rental space for local eSports tournaments, and he said that it was a better venue than malls because the equipment is already there, whereas mall-based tournaments have to rent the computers they use.
ADVERTISEMENT - CONTINUE READING BELOW
High Grounds also has a special sectioned area where customers can experience what it feels like to be part of an international eSports tournament. Surrounded by glass windows and set on an elevated platform, the sectioned area, which has higher rates per hour is at the center of the cybercafe.
Related link: Take A Peek Inside the Country's Biggest Cybercafe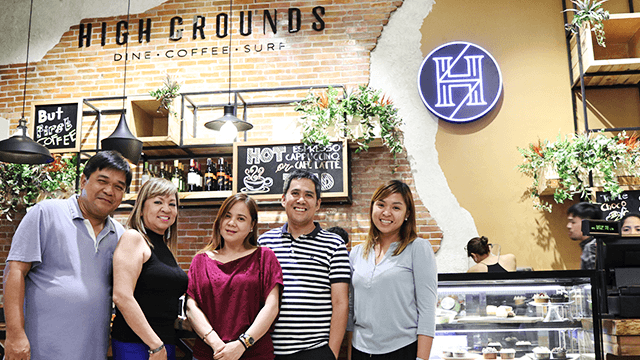 ADVERTISEMENT - CONTINUE READING BELOW
(From left) Carlos and Imelda Santiago, co-owners of High Grounds; Arlene and Eric Redulfin, owners of TNC; Kristina Santiago, co-owner of High Grounds
While TNC owns and operates a network of about 105 cybercafes across the country, High Grounds is the company's first that specifically targets the high-end market. Redulfin runs it with Carlos and Imelda Santiago and Renato and Ayen Ferrer, both families starting out as TNC franchisees. It is the company's third franchise package since it opened the business to franchising in 2012. The company also offers a barracks-type concept catering to mass market clients as well as TNC-branded cafes for mid- to high-end customers.
Out of the 105 cybercafes, 79 are franchised. "We didn't foresee that it would expand so quickly," admitted Redulfin. He also revealed that due in part to his team's win at WESG 2016 as well as its participation in other international eSports tournaments, he has received inquiries from interested franchisees in Malaysia and Thailand.
ADVERTISEMENT - CONTINUE READING BELOW
"I'm still finding a way to bring the company abroad," he said.
While Redulfin's business-savvy strategies are what propelled TNC to grow into what it is today, he doesn't shy away from saying how his business started from a happy accident.
Prior to TNC, Redulfin sold and repaired computer units and parts for a living. The idea of TNC sparked from ordered units that were left unclaimed in his shop. Since technology and IT products depreciate at a fast rate, Redulfin thought about using them for his own business.
"If I sell those units, it would be at a loss, so I thought of trying out an internet cafe business," he explained. "I started with four computers, and when it was doing well, I increased it to 10 units."
Seeing that the idea was taking off, he eventually transformed it into an actual cybercafe space in 2007, marking the opening of the first TNC branch.
ADVERTISEMENT - CONTINUE READING BELOW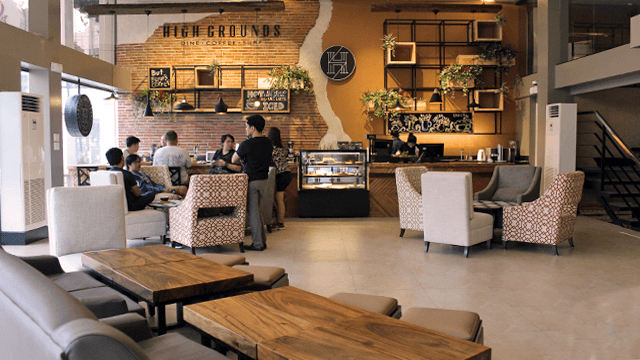 Aside from being a cybercafe, High Grounds also has a full-service restaurant
An Electronics and Communications Engineering graduate from the Technological Institute of the Philippines, Redulfin studied the market and made sure to learn from the weaknesses of the internet shops back in the day. "I saw what was lacking in them, and usually it was the system," he revealed, referring to the software that protects the company's income and operations. He added that the systems of many internet cafes in the Philippines were prone to being hacked, which is why TNC took care in building its own.
ADVERTISEMENT - CONTINUE READING BELOW
Studying the market also led Redulfin to observe how the cybercafe business was doing in other countries. In a conference in China, he learned about how cybercafes in Malaysia and Singapore have all but died out because of price wars and how those in China thrived by incorporating the restaurant businesses that were built into them. "If you go to China, there are internet cafes where you can use their PCs for free but you have to buy food," he shared.
Redulfin sees the same trend of cybercafes with restaurants going here, which is what led him to open High Grounds. According to Redulfin, it is the first and biggest of such a concept in Southeast Asia. "I think in two years or more, you'll need to incorporate your F&B (food and beverage) business inside the internet cafe to survive," he revealed.
But Redulfin quickly added that such a hybrid concept doesn't apply to all locations. "If you're near universities, pure cybercafes would work," he said.
ADVERTISEMENT - CONTINUE READING BELOW
Redulfin is optimistic that the eSports industry of the country will experience massive growth, and the increasing interest in online gaming will continue to make cybercafes like TNC a viable business. "In five to 10 years, the industry would flourish," he said.
With the state of eSports in the Philippines today, Redulfin's optimism isn't unfounded. Aside from TNC Pro Team's win, the country hosted two international Dota 2 tournaments last year, both events filling the SM Mall of Asia Arena to the brim. Outside of Dota 2, the country also hosted international tournaments for fighting games of Japanese game developer Capcom and for first-person shooter game CrossFire last year. Local conventions such as the eSports and Gaming Summit (ESGS) have also caught on in the last few years.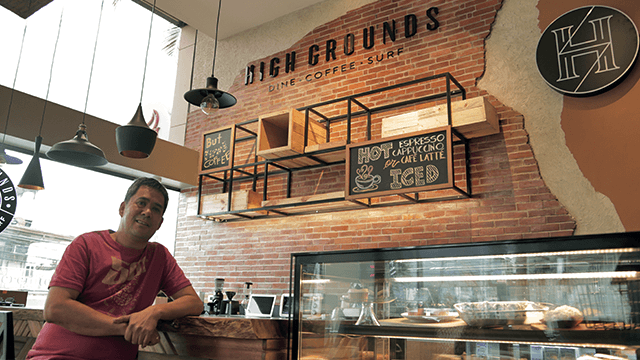 ADVERTISEMENT - CONTINUE READING BELOW
TNC founder Eric Redulfin plans to expand his company by entering other Southeast Asian markets
As for TNC, Redulfin aims to expand his company's footprint to Southeast Asia in the next five years. "Hopefully we'll get a big company as a foreign partner," he said. "We already have partners in other countries, but I want the business to be international."
Redulfin also plans on expanding High Grounds but only minimally, as he wants to keep the high-end cybercafe a "prestige location." "Our target for High Grounds is maximum of five branches for the whole country," he added, saying that he wants to open locations in Visayas and Mindanao.
As for what Redulfin looks for in a potential TNC franchisee? "It's not the money. It's in the dedication as a businessman," he answered simply. And with the Philippine eSports industry on the rise, TNC is ready to up its game.
ADVERTISEMENT - CONTINUE READING BELOW
*****
Lorenzo Kyle Subido is a staff writer of Entrepreneur PH