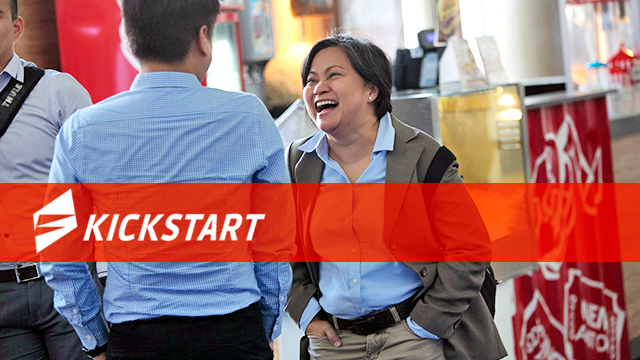 When Kalibrr CEO Paul Rivera sought Globe Telecom's venture capital (VC) arm Kickstart Ventures to fund his job-matching startup, he had nothing but a Powerpoint presentation. Kalibrr was just an idea and Rivera was still employed by Google in the US.
It was his commitment to turn the business idea into reality that made all the difference to Kickstart Ventures President Minette Navarrete, who said yes to his pitch.
ADVERTISEMENT - CONTINUE READING BELOW
"When you do very early stage investments, very frequently, the financial projections are guesses. There is nothing certain. The business plan, the product development, the technology, all of that will change," Navarrete shared as she spoke during a breakout session at the "Women Next: Accelerating Tomorrow to Now" forum on Tuesday, November 28.
"So, the one thing that is constant is the founder, the founding team, the people. So for us, we look for strength of character. (Paul) was committed to move to the Philippines full-time. He was in it. I think for us, that encapsulates a lot of early stage [investing]. A quality of thought around the problem and the full commitment of the founder."
Navarrete spearheaded the Ayala Corp. subsidiary's rise into one of the leading venture capital firms in the country. Kalibrr was one of the first companies it invested in. Kickstart Ventures has made 36 investments in startups based in different cities across Southeast Asia since its inception in 2011. The list includes fashion e-commerce site Zalora, financial technology firm Coins and online real estate marketplace Zipmatch, among others.
ADVERTISEMENT - CONTINUE READING BELOW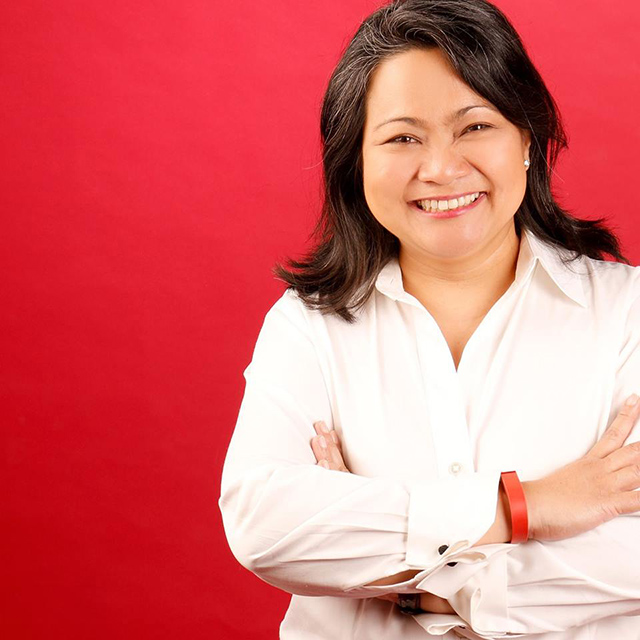 But prior to her stint in the VC firm, Navarrete managed a major shopping mall and headed a digital gaming company. She may have hopped from one firm to another, but she said it was only because she knew it was time to learn something new.
With her extensive experience in the startup community, it was inevitable that one of the members of the audience during the talk asked her: What should startups do before pitching to Kickstart Ventures?
ADVERTISEMENT - CONTINUE READING BELOW
Navarrete shared some tips.
"If you have a business idea, I would test it with potential customers first. Because when you go to any investor, whether it's an angel, whether it's your family or your friend and you're trying to raise funds, they would want to know if you are solving a real problem," she said. "And how would you find out that you're solving a real problem? You try and ask people. You try and test it. You don't test it in an expensive way. You don't make a gold-plated product. Just try and test it and see what people will try and what people will use."
Validating one's assumptions would be a good starting point for a startup so by the time you are in front of potential investors, you have some progress to report. Still, even if the business plan doesn't sound right or when the idea seems undeveloped, Navarrete said she'd still give the project a chance if the founding team looks very solid and committed. 
ADVERTISEMENT - CONTINUE READING BELOW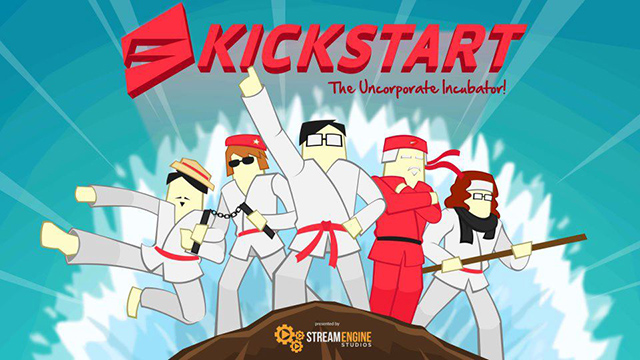 "Frankly, we look for the depth of understanding and insight [from the founders]. And that's important because this is a difficult thing founders are trying to do. Entrepreneurship in and of itself is hard. But innovation is particularly hard. And without the big resources, it can be very daunting," she said. "So it's important that as you face a lot of uncertainty and difficult choices, we look for founders whose values are rock solid."
ADVERTISEMENT - CONTINUE READING BELOW
*****
Elyssa Christine Lopez is a staff writer of Entrepreneur PH. Follow her on Twitter @elyssalopz