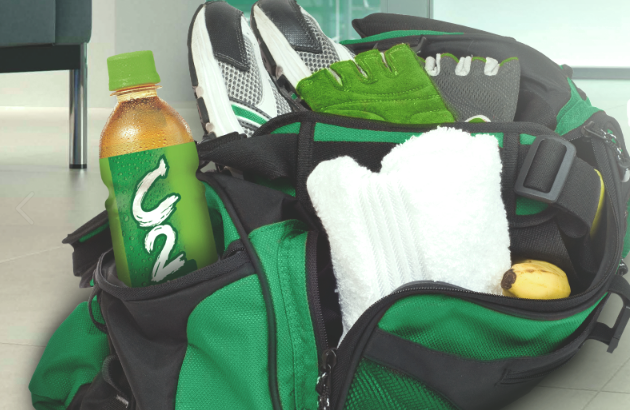 Most Asians are accustomed to drinking all kinds of tea, but Filipinos, having been colonized by the Spaniards for nearly 400 years and by the Americans for another 50, are different: they have a strong preference for coffee and soft drinks instead.

It was therefore a bold move for Universal Robina Corp. (URC) to introduce C2 Green Tea in the Philippine market in the latter part of 2004. "It's true that Filipinos have long been coffee and soda drinkers, " says Patricia Go, URC's Advertising and Marketing Services vice president, "but we noticed that they were becoming more concerned with their well-being and were taking better care of themselves. We therefore saw a need for a healthier alternative beverage."

Based on these findings, URC founder John Gokongwei Jr., having previously seen several ready-to-drink tea beverages during a trip to China, decided that it was time to introduce green tea to the local market.

ADVERTISEMENT - CONTINUE READING BELOW

'Spa in a bottle'

"Aside from Great Taste coffee, C2 Green Tea is the first beverage to be produced by URC. It created an entirely new marketing territory for us," Go says. "We started out by making sure we had a good product. The first thing we did was to create our brand essence—what it stood for and what its main qualities were. Establishing the foundation for the product was a long and complicated process."

After over a year of groundwork, the URC product development team finally decided on the 'spa in a bottle' theme. The product took the form of a non-carbonated green tea drink in 350-ml bottles that was light, refreshing, and packed with nutritional benefits. It tasted a bit sweet to suit the Filipino palate, but unlike most cold teas at the time, it stayed close to the taste and flavor of traditional tea brews. And to embody the core identity of the product, the team chose the words 'cool' and 'clean' and named the drink 'C2 Green Tea.'

The target market for C2 wasn't so much demographic (in terms of size, density, and distribution) as psychographic (in terms of attitudes and values). Go explains: "C2 was created for people who have a certain way of thinking, who are looking to live a more balanced, holistic life. That, of course, includes taking care of their health and nutrition, so it doesn't matter whether they're 15 or 50 years old."  
ADVERTISEMENT - CONTINUE READING BELOW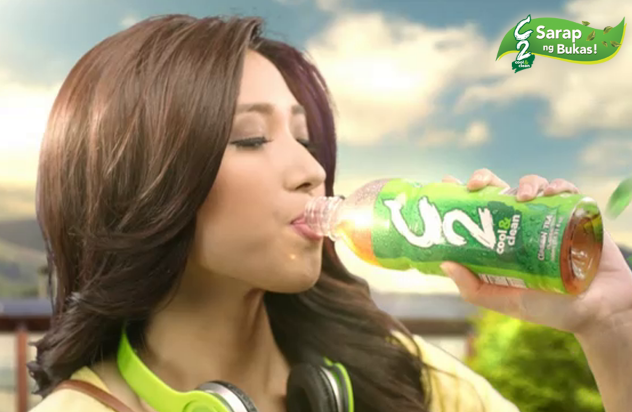 Winning innovation

Josiah Go, chairman of Mansmith and Fielders Inc., the country's top marketing and sales strategy training firm, looks at C2 Green Tea as a successful product that fits into the Blue Ocean Strategy (BOS) framework: "It has a winning value innovation—green tea brewed and bottled on the same day, matched with great taste and great image at an affordable price."  

He observes that URC positioned C2 against soft drinks at a time when the market for it was 47 times bigger than ready-to-drink (RTD) tea, and when its sales volume was 4 times bigger than URC's. Yet today, he points out, C2 sells much more than the original market size of RTD tea when C2 was launched.  

A major challenge in introducing C2 was the fact that Filipinos are generally not tea-drinkers; when they do drink tea, they normally want it very sweet. "That's why our initial marketing efforts were centered on product education," reveals Go. "All of our tri-media advertorials focused on giving information about green tea and its health benefits."

The strategy proved highly effective and C2 Green Tea gained immediate public acceptance. C2's success emboldened URC to launch three variants of the product soon after—Green Tea Lemon, Green Tea Apple, and Green Tea Peach—all of which also did very well in the market.  Within two years after its launch, the C2 brand introduced even more variants of the product: C2 Lite in green tea plain and lemon, and C2 Fruit-Tea in strawberry, kiwi, lychee, and forest fruit flavors. To date, the existing flavors sold in the market are: Apple, Classic Green Tea, Lemon, Peach, Raspberry Red Tea, and Iced Tea Lemon.

She believes that innovations are important to remaining competitive and that they prevent a product from becoming merely a passing trend. "It's important to stay a step ahead of the game, to be the one pushing the envelope," Go says.
ADVERTISEMENT - CONTINUE READING BELOW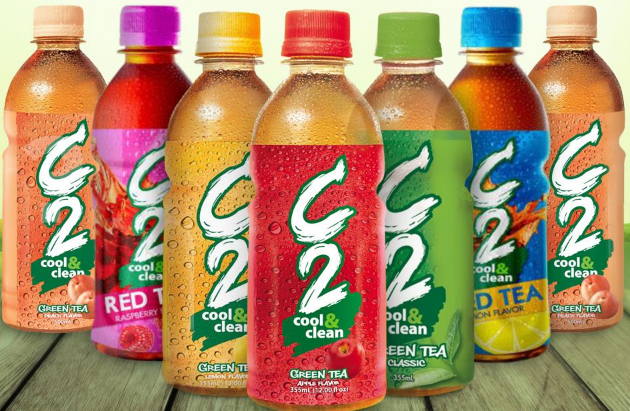 Wide market reach, right timing

C2's pervasive market presence also contributed greatly to its success. The product is widely sold in supermarkets, restaurants, and wherever people might want to buy it, so URC has always maintained high production volumes and distribution levels for it. "We wouldn't want someone looking for our product and not being able to purchase it—they just might buy something else instead of C2," she says.

C2's successful introduction was as much the result of a sustained and aggressive marketing strategy as of good timing. It came into the market just when Filipinos were becoming more health conscious and needed a beverage that would fit into their changed lifestyle.

Still, no matter how good the marketing strategy, a new product must be worth selling in the first place. "No matter how good your promotions might be, if a product isn't good, people will eventually stop buying it. So before everything else, you have to have a good product." From all indications, C2 is one such product indeed.

"The first thing we did was to create our brand essence—what it stood for and what its main qualities were."


ADVERTISEMENT - CONTINUE READING BELOW
*This is an updated article.
Images from C2 Cool and Clean FB page