<>The country's logistics industry is currently living in interesting times. This is why even the major players are experiencing setbacks due to congestion problems in and around the port of Manila.
Ernest Logistics Corporation, a young logistics and transportation firm, is not spared from the industry crisis. It had experienced several setbacks even long before daytime truck ban was implemented in the City of Manila.  
But despite those hurdles, the company's unrelenting effort and passion to provide the simplest and most effective solutions has paved the way for better services that its clients need.
"As of now, our services are mostly concentrated on domestic cargoes from Manila to Visayas and Mindanao, or vice versa," says Ernest Logistics Corporation president and CEO Jan J. Go. The 26-year-old businessman added that his business has been continuously developing its processes and logistics management approach for carrying out its daily tasks timely and efficiently.
"We may not own vessels, but it does not mean we are no good. We try to come up with solutions that customers need; we benchmark from industry standards, find ways to re-engineer processes, and be more creative," he admitted.
This is the message that Go wants to send across. With the right internal processes and strategies, it is possible to prevent the onset of avoidable setbacks that threaten the industry. He thinks that logistics and transportation will never have a full guarantee on efficacy, but with the right attitude and relentless determination to find and develop solutions, problems and delays can be significantly reduced, if not, completely prevented.
No matter what happens, Ernest Logistics Corporation aims to effectively respond to the changing needs of its clientele. Moreover, there are many other factors that make Ernest Logistics Corporation standout. Here are some of the most exceptional.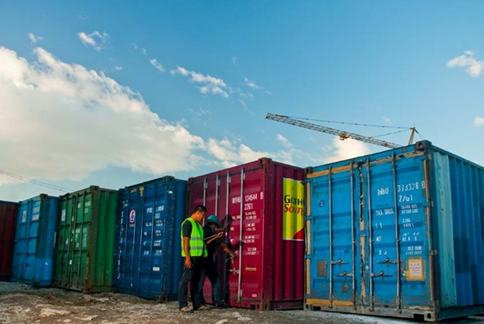 Cost efficiency
Its determination to meet clients' requirements based on their budget or priorities sets it apart from its competitors. "It is quite difficult to balance cost and service quality at one given time, especially in our industry. However, to be able to address the changing needs of our clients, we have conceptualized strategies we believe work best for different markets," Go disclosed.
"If we do not change how we think about transportation costs, then how will our products change? How will our products outstand and beat competition?" Ernest Logistics Corporation recommends solutions to its clients based on their needs and priorities, also taking consideration penetration pricing.
Go has this advice to businesses: "No matter how good your products are, if they are not there, they are not there. Chances are consumers will switch from your product to another. Put in mind that you are not the only product out there.Your competition is as good or probably better. The only thing that can defeat your competition other than your good product and marketing skills is by making sure that your service provider is not just what you want but what you really need."
Problem classification approach
The company's classic formula in solving problem is simple: resolve the manageable and entrust the unmanageable to God. The manageable issues involve the businessman, internal processes & systems, equipment maintenance, employees, and other factors that can be controlled.
On the other hand, the unmanageable issues cover vessel or vendors' equipment and their breakdown situations, unfavorable climate and weather, vessel mishap, state of public infrastructures, road and port congestion, and other inevitable occurrences.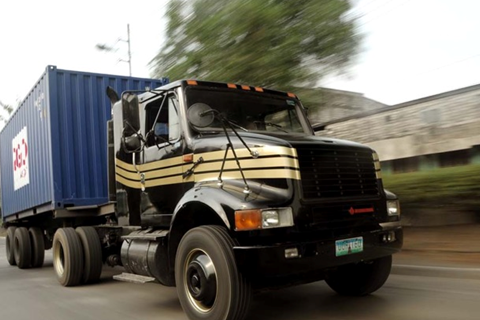 The company has proven that through this practice, it could come up with the right solutions to challenges more easily. "Our team has to think and act fast when resolving problems. Preparation never ends, we keep our flexibility, and we put in mind that God is with us" Go emphasized.
Winners and losers
Go asserts that the insights and lessons he accumulated while putting up the business when he was 21 years old and managing the corporation up to now that he's 26 can also be applied to entrepreneurship in general. To all other entrepreneurs in all industries, as well as aspiring entrepreneurs, he has this simple advice: Strive for excellence and never quit.
"In life, there will always be winners and losers. Those people who quit and easily give up eventually regret and wish they had another chance to redo life. On the other hand, those who become passionate and dedicated to sacrifice many years of their lives that others won't do eventually live their lives as winners."
To know more about Ernest Logistics Corporation and to make an inquiry, find its Web address and contact details here.

ADVERTISEMENT - CONTINUE READING BELOW