<>
As we begin the Year of the Wood Sheep, most of us keep high hopes, as always. If the past year wasn't good enough, maybe this year would be a much better one. Or if 2014 was full of luck, it is ideal that good fortune be maintained this year.
ADVERTISEMENT - CONTINUE READING BELOW
According to feng shui master Hanz Cua, there are ways to attract good vibes and luck this year, of course, through the guidance of feng shui. He emphasizes that the practice may not be imposed on anyone, but those who believe may check out these pointers.
This year's lucky color is green, which is very good for bringing luck in business. Wearing red and yellow is very auspicious. It will enhance power and influence and bring recognition. Those under the astrological sign of the Tiger and the Rabbit, will enjoy good fortune this year. So will the Horse, who is best friends with the Sheep.
Wear gold jewelry on your body to attract abundance and profitable opportunities.
Businesses with the Wood element will flourish. Industries that deal in textile, fashion, paper, rubber, and wood will prosper in 2015. Because Fire element is nourished by Wood, industries like restaurants, technology, computers and electronic gadgets, electrical supply, solar power and businesses that involve thinking, invention, and new ideas will all be highly profitable.
ADVERTISEMENT - CONTINUE READING BELOW
Ideal direction 
While we can take advantage of the good tidings the Wood Sheep brings, Master Hanz cautions there are still things we need to watch out for:
The West Falls under the dreaded Five Yellow Misfortune Star. In the home or workplace, the Western sector is to be avoided as this brings total loss, sickness, and accidents. Do not work on important projects, make renovations or sleep in this direction if possible.
Southeast is where the 'illness star' is located this year. For people with illness or health issues, and for pregnant women, staying in the southeastern sector of the home should be avoided. The condition of the sick may get worse and pregnant mothers may suffer miscarriage. Master Hanz advises placing rose quartz or red stone in the middle of the home to dispel conflict and aggression.
For those under the astrological signs of the Rat and Rooster, they will be afflicted in the year of the Wood Sheep. While the gentle Sheep's nature calms everyone, there is a danger that too much calm will turn people complacent or even lazy. Remember that hard work and determination is still important if you want your endeavors to be successful.
ADVERTISEMENT - CONTINUE READING BELOW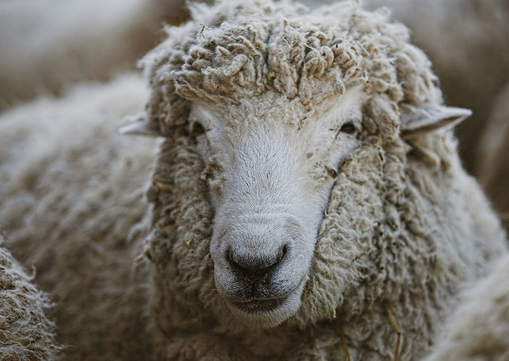 Enhancing business luck for 2015
It is important to use the North Main Door, which is the most auspicious sector of wealth. Enhance it with a water fountain or place the telephone, fax machine, and printer on this sector. It will guarantee enhanced luck.
Putting bright lights at the South West will enhance fame and recognition of your company. Using the SW sector door can help increase sales and promote a long and permanent income.
ADVERTISEMENT - CONTINUE READING BELOW
Use the North East sector to enhance networking or meeting with influential clients that will give referrals to your company.
Put water in the East to awaken good fortune and luck for your company. This will accumulate more luck with wealth and business success. Put Wood elements in your office. Use the color Green by painting it on the walls or incorporating it in the interior design.
For professional consultation with the youngest feng shui expert in the country, invite Master Hanz Cua to your office. For groundbreakings, date selection, office space clearing, and prosperity ritual; visit his store at Level 1 hallway EDSA Shangri La Mall. Check out his Website: www.masterhanzcua.com.