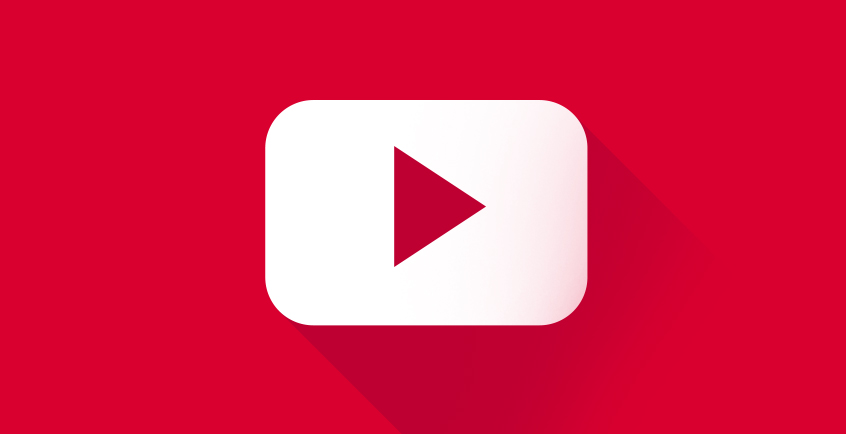 They say 2017 is a video-first year and one of the forerunners of web video, YouTube, is glimmering brighter now more than ever.
In 2016, YouTube watch time in PH grew more than 50 percent, according to Gail Tan, Google Philippines' Head of Communications and Public Affairs. Because more and more Filipinos have access to smartphones, more than 55 percent of YouTube watch time in the country is on mobile devices.
ADVERTISEMENT - CONTINUE READING BELOW
"YouTube uploads from PH have grown more than 45 percent compared to the previous year," Tan said.
With more people watching and uploading videos on YouTube, the opportunities are ripe for brands to reach out to their customers and for content creators to monetize.
Video as a brand solution
According to Gabby Roxas, Google Philippines Country Marketing Manager, there are many resources available online to fully maximize and optimize campaigns on YouTube. Depending on the business context and objectives, media agencies can also help actualize these campaigns for brands.
"There are different brand solutions that YouTube offers that have the ability to reach target consumers because YouTube has significant reach in the Philippines and Filipinos are highly engaged when watching videos," she said.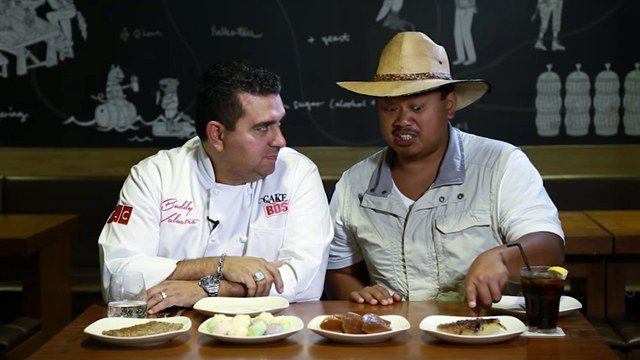 ADVERTISEMENT - CONTINUE READING BELOW
Bogart the Explorer (right) is a top Youtuber in the country
One is TrueView, which are skippable ads that viewers see and proven to be effective at driving good ROI for brand campaigns. For viewers to be more engaged, YouTube recently announced that they will kill the 30-second unskippable ad to give way to shorter and more interactive formats.
Another way to leverage YouTube is for brands to collaborate with content creators to get the word out about their products. Content creators are the individuals who are passionate about generating content for their own YouTube channels.
"We are seeing that more and more Filipinos are watching videos from these creators, and a lot of Pinoys are learning the importance of subscribing to their favorite channels," Roxas said.
"What's unique about YouTube is that the content creators that use YouTube have so much influence among their audience due to their authenticity and ability to connect with their loyal audiences. It would be great if a brand can find the creator who can generate content for them, especially if they have the credibility to review the product or if they have an affinity with the brand or product," Roxas added.
ADVERTISEMENT - CONTINUE READING BELOW
Star factor and virality
In 2016, the top YouTube channels in the Philippines include Kids' Toys with over two million subscribers. Kids' Toys is a channel where two Pinoy kids review newly released toys. Another one is music channel Wish 107.5 with over 800,000 subscribers. Celebrity sibling tandem Ranz and Niana also has a huge following with over 700,000 subscribers.
It's not surprising that these channels' content creators are often invited by brands to review their product for a sponsored video. The same goes for top Philippine influencers or celebrities who have influence beyond YouTube, such as Erwan Heussaff, Wil Dasovich, Mikey Bustos, Lloyd Café Cadena, Isabelle Daza and Bogart The Explorer.
ADVERTISEMENT - CONTINUE READING BELOW
A screenshot of Bogart The Explorer in one of his videos with a guest in Boracay
These YouTube content creators have become so popular that, for the first time, a meet-and-greet event with them will be held at the Glorietta Activity Center on March 5 called YouTube Lounge at Ayala Malls Creators Meet. Previously, such events in big venues are reserved only for the likes of foreign bands and K-Pop superstars. Their challenge now is how to maintain their momentum and star quality.
"The most important thing is that these channel owners or influencers understand their own strengths and are in tune with the viewing habits and preferences of their subscribers and fans," Tan said. "Thus, they're able to create content that considers and blends these two important factors well."
One of the channels that has mastered this art is PaperBugTV, which is perhaps best-known for its Bogart The Explorer series. This channel's content creator, Jako De Leon, said that to reach their audience, content is still king but distribution is queen.
ADVERTISEMENT - CONTINUE READING BELOW
"In essence, there is no such thing as a viral video. You cannot just create viral videos. There are, however, videos that do go viral," he said.
For De Leon, achieving true and organic virality is basically having the "perfect storm" of elements that affect a video which is virtually close to impossible. This is because several factors can neither be created nor predicted. However, there are general practices that can be applied to give a video the potential of going viral organically. One of this is great content that appeals to emotions. The other is distribution and reach.
"In YouTube and even on other social media in general, your network is really your net worth. It is also helpful to read and look at current trends or things that are relevant at the moment," he said.
Mobile streaming and monetization via Super Chat 
The good news for these content creators and aspiring influencers is that YouTube has developed new ways for viewers and creators to connect with each other. They rolled out a mobile live streaming feature to every creator with more than 10,000 subscribers, with others to have it soon. It will put the power of live streaming in the hands of creators, giving them a more intimate and spontaneous way of sharing their thoughts, lives, and creativity.  
ADVERTISEMENT - CONTINUE READING BELOW
To help creators earn revenue from live streaming, YouTube has also launch Super Chat, a new live stream monetization tool available to creators in more than 20 countries and viewers in more than 40 countries. Super Chat allows fans watching a live stream to stand out from the crowd and get a creator's attention by purchasing chat messages that are highlighted in bright colors and stay pinned to the top of the chat window for up to five hours.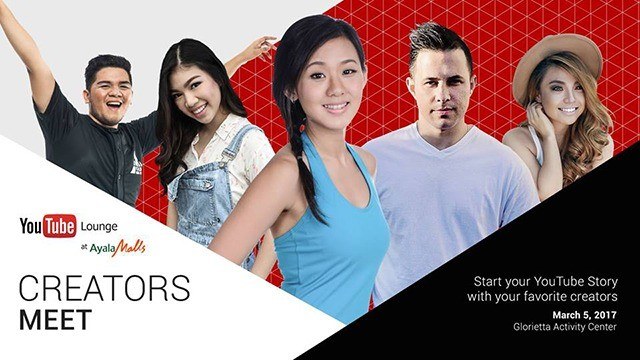 ADVERTISEMENT - CONTINUE READING BELOW
There's a YouTube Creators Meet happening in Glorietta on March 5
Of course, these features can only be helpful for those with a big following. For De Leon, growing your subscriber base means you have to be consistent.
"Whether it is in uploading content or in the quality of the videos produced, consistency is key and channels have to produce constantly to slowly develop and nurture a solid audience for themselves," he said.
At the end of the day, despite the changes in features, great videos still stand on great content.
"Great content gives a video legs to survive beyond its relevance. At the very least, it has to be entertaining," De Leon added.
"The content must also appeal to emotions. Whether it elicits laughter, sadness or just a general sense of amusement or even nostalgia, it is important to have a deeper emotional or intellectual connection with the audience enough for them to share it." 
ADVERTISEMENT - CONTINUE READING BELOW
*****
Nicai de Guzman is the marketing head of Rising Tide, a technology solutions company. She is also the Manila bureau manager of Probe Media Foundation's Mulat Pinoy-Kabataan News Network and a regular contributor for SPOT.ph. Follow her on Twitter @nicaideguzman and LinkedIn https://www.linkedin.com/in/nicaideguzman