With the announcement of a power rate hike by Manila Electric Co. (Meralco) soon, it is prudent for any business to implement ways to reduce electricity costs.


Power and other utilities represent some of the biggest costs of running a business, so it goes without saying that using them wisely to avoid wastage has always been a sound business practice.


Here are some ways to save on electricity costs:

 
1. Regularly clean lamps and light bulbs

 Dirt reduces  illumination by as much as 30 percent.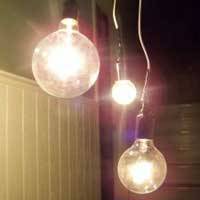 ADVERTISEMENT - CONTINUE READING BELOW

2. Use T8 lamps (18-26 watts) instead of T12 lamps (20-40 watts)
T8 lamps use less energy but produce the same light output. Compact fluorescent lamps are also better than incandescent bulbs. 
3. Better to turn off a computer if it won't be used for the next 20 minutes or longer

The amount of energy you use to start your computer is less than the amount you use when you leave it on. If no one will be using it immediately but you can't turn it off, at least turn the monitor off.   Also unplug voltage transformers and switch off voltage regulators when these are not being used.