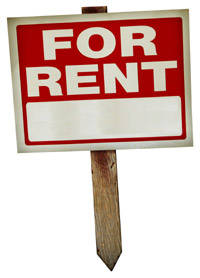 Rent is one of the major aspects that come with running a business that you have to allocate for. When negotiating for the rent you want independent landlords are usually easier to deal with compared to mall administrators. However, keep in mind that every negotiation with independents is a unique one. In any case, approach independents and mall administrators with equal courtesy and politeness.

"People in the property sector tend to move in small and around the same circles," says Deus dela Cruz, a property locator. "Chances are, the landlord you're currently dealing with knows another landlord you previously did business with, so having a good reputation is very important."

You can haggle these items with the landlord: security deposit, advance monthly payments, and the escalation rate. Dela Cruz says it is possible to negotiate that the security deposit and the advance payments be given and applied in the first few months of operations, instead of paying them upfront at the start of the business. This gives the entrepreneur time to generate revenues, without the monthly rent eating into the business's sales. In addition, this will maximize the earning power of your money, as it is put to use immediately.

Note that the number of months that could be advanced to your landlord in rent must not exceed three months, says dela Cruz. As for the escalation rate—or the rate by which your landlord could increase the rent—the legally mandated ceiling is 10 percent annually; you can however negotiate to keep it less than 10 percent. It may in fact be more prudent in some cases to negotiate to lower the escalation rate, instead of lowering the rent per se.

It is more difficult, although not impossible, to negotiate the same items with mall administrators because they follow a standard rent structure, says dela Cruz.


ADVERTISEMENT - CONTINUE READING BELOW